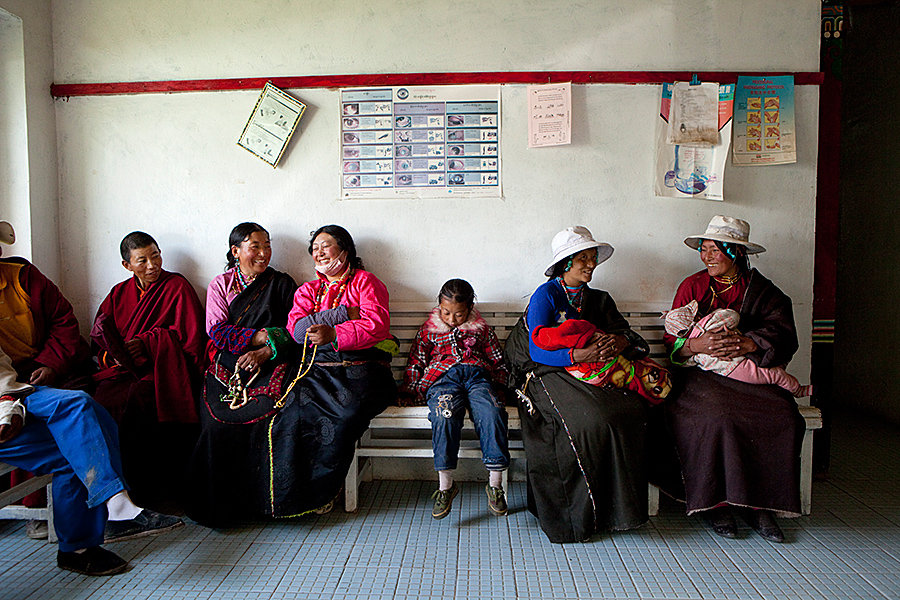 Wintertime is when the nomadic yak herders return to their winter homes with their families and livestock: yak, horses, goats. The winter quarters are permanent structures in villages with names like Modi, Jerikhe, Rijie. There is a reason why Tibet is called "the land of snows." As precious as the fragrant wildflower displays are in the short alpine summer, that is how brutal the weather is at 4300 meters (13000'). It will snow heavily and continuously for months with no snowplows. If they are anything, the Tibetans are survivors and there are few among us outsiders who could take winter's full measure at Surmang.
With the villages full, is the busiest time of the year at the clinic. Phuntsok has told me that some days they will see 300, 400, 500 patients and work from early morning to late into the night. It is difficult to describe the grit of our two doctors, Phuntsok Dongdrup and So Drogha. So I'd like to take the opportunity to salute their efforts. They are local heroes.
They operate one of the few private clinics in Tibet that are focused on mother and child health. Phuntsok has been with Surmang Foundation since 2000. Drogha since 2001. 2016 is his 16th year, Drogha's 15th. What makes the Surmang Dharma Sagara Clinic unique is the dedication and professionalism of these two Khampa Tibetans. For each and every one of those 15 and 16 years, they have received hands-on training by foreign volunteer doctors who have high renown in their fields. 2016 will be the first year that all 5 volunteer doctors will be returned volunteers.
For our patients, the result has been quality health care and free meds with no questions asked, no bureaucratic hoops for the patients to jump through, with an emphasis on early intervention and local access in a place with few roads, fewer cars and little electricity or phone connectivity. It's user-friendly health care.
Because our patients can recognize kindness and quality care, 2015 saw over 18,000 patient-visits to our clinic.
In 2015, Surmang Foundation faced challenges from a tightening official environment. We are one of the few international foundations in Tibet. Yet, in the face of these challenges, we were able to be gifted $15,000 in medicines, and another $51,000 in our Annual Appeal. So, like climbing Everest or Meru, the question isn't so much a question of the environmental dangers, such as weather, crevasses and vertical ascents so much as it is our own preparation, fitness and grit to fulfill our promise. And our own openness. We took a region that had among the highest maternal mortality rates in the world and by 2011 reduced it to zero. And it's stayed close to there ever since. Infant mortality has declined significantly too. We have that commitment. We have that grit.
The challenges for 2016 are: construction of a water system and a training center. For the first we need $25,000. For the latter $60,000. This is our clinic's 20th year of operation. Let's join in the celebration and ensure continued success!
Please join us. Tibetans say "repay kindness with kindness" and this is certainly true with those who contribute to this project. The feeling stays with you.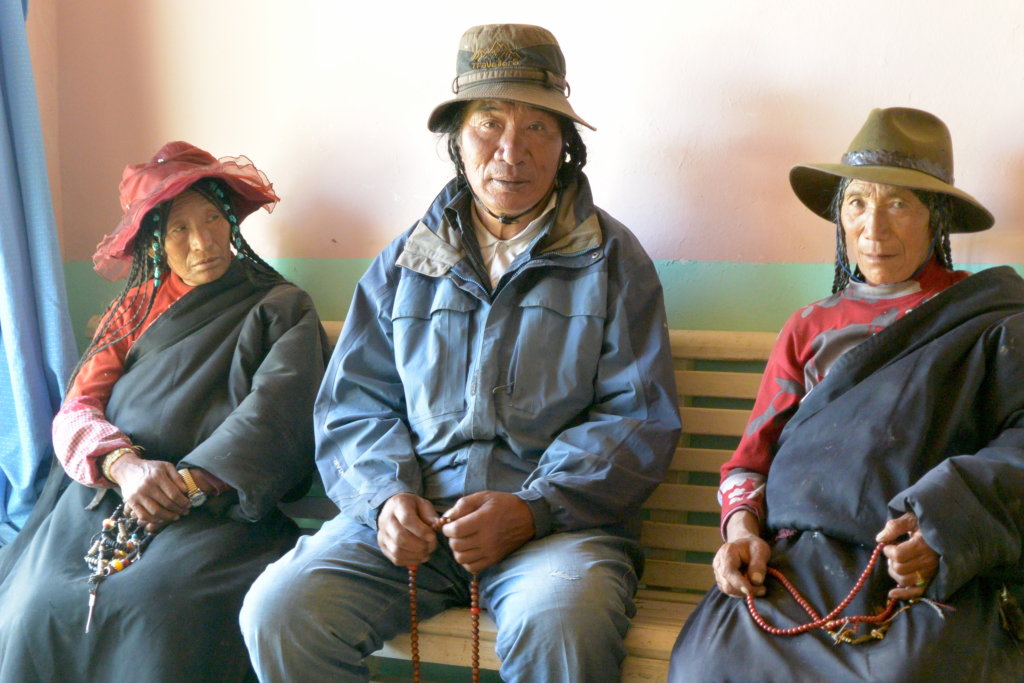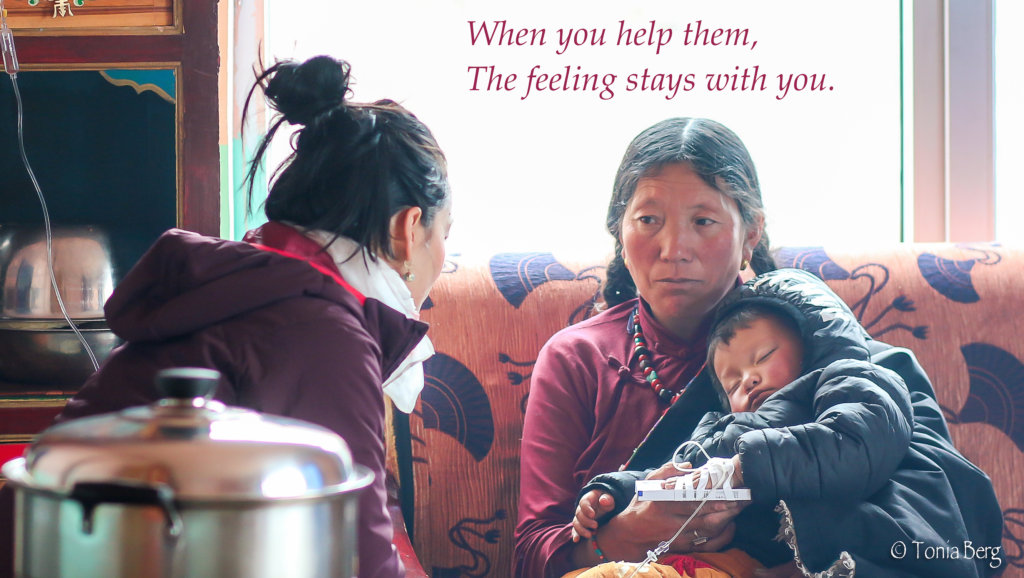 Links: