Project Report

| Oct 25, 2023
Self-Awareness and Diversity!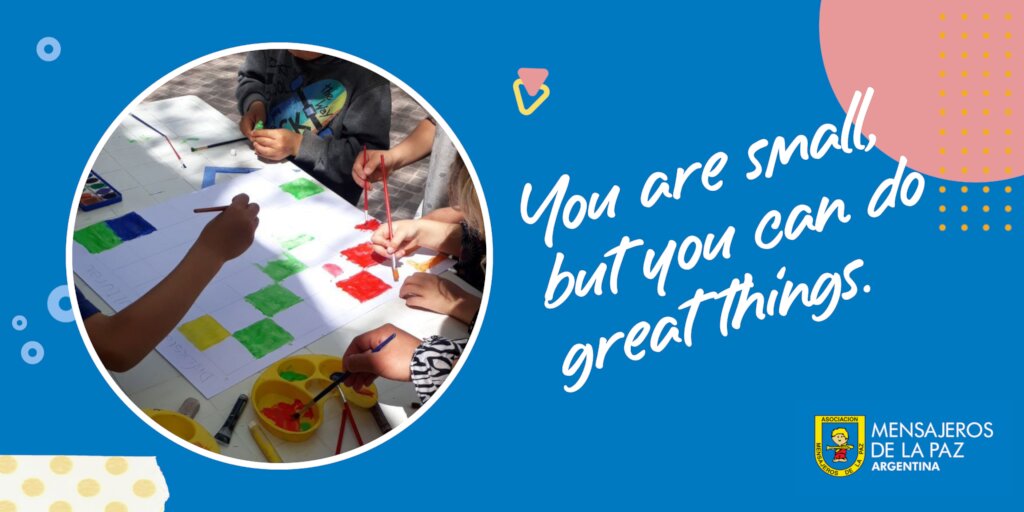 Colibríes Temporary Home in Argentina is dedicated to more than just providing a safe haven for children. Our mission is to empower them by nurturing self-awareness, confidence, independence, and by embracing the wealth of cultural diversity. Thanks to you, our incredible donors, and your participation in the September Little by Little Campaign, we´ve been able to keep our efforts up. Here's a snapshot of our recent initiatives:
National Day of Respect for Cultural Diversity: A Journey of Understanding
We celebrated this special day by engaging the children in a drawing workshop where we dove into the significance of the Wiphala flag and its vibrant colors. The Wiphala is a symbol of unity and pride, representing the diverse indigenous cultures in the Andes region, including the North of Argentina. It holds great cultural and historical significance for the indigenous communities that use it, and it is a powerful symbol of their identity and heritage. The children, staff, and volunteers joined hands to create our own Wiphala flag, which proudly adorns the entrance of our Home.
Additionally, the children learned traditional games played by indigenous peoples, such as Pokolé, Tojnáj, Kuá, and Koroilli, among many others. This experience not only deepened our appreciation for cultural diversity but also allowed us to bridge the gap between our Home and the diverse backgrounds of our children.
National Children's Day: Celebrating the Potential Within
This special day celebrated the potential within each child at Colibríes. We organized games, festivities, and provided each child with a special gift to foster inclusion. Emphasizing the message, "You are small, but you can do great things," we worked on nurturing their self-esteem. Each child wrote a letter, sent to our local MAPFRE volunteers, who responded with love and care, preparing special packages.
We need you: Restoring Our Home
Despite the warmth and love that envelops Colibríes, our Home is in dire need of repair. Recent times have witnessed broken windows and damaged furniture, which we have been unable to replace due to a lack of funds. We are reaching out to the community, friends, and partners for assistance. Your donation can make a significant difference in restoring our Home, and providing a safe and nurturing environment for the children under our care.
In conclusion, we've learned, grown, and celebrated together, and we invite you to join us in our mission to restore our Home. Together, we can continue to provide a loving and inclusive environment where children can thrive and realize their full potential.
With heartfelt gratitude,
The Mensajeros Family.