Project Report

| Oct 14, 2021
MAVENCO's Aflatoun Journey to the New Normal
By Hazel Ann Lenida, Dondee Glenn Yuro & Joabet Lugo | Youth Program Officer III, Youth Coordinator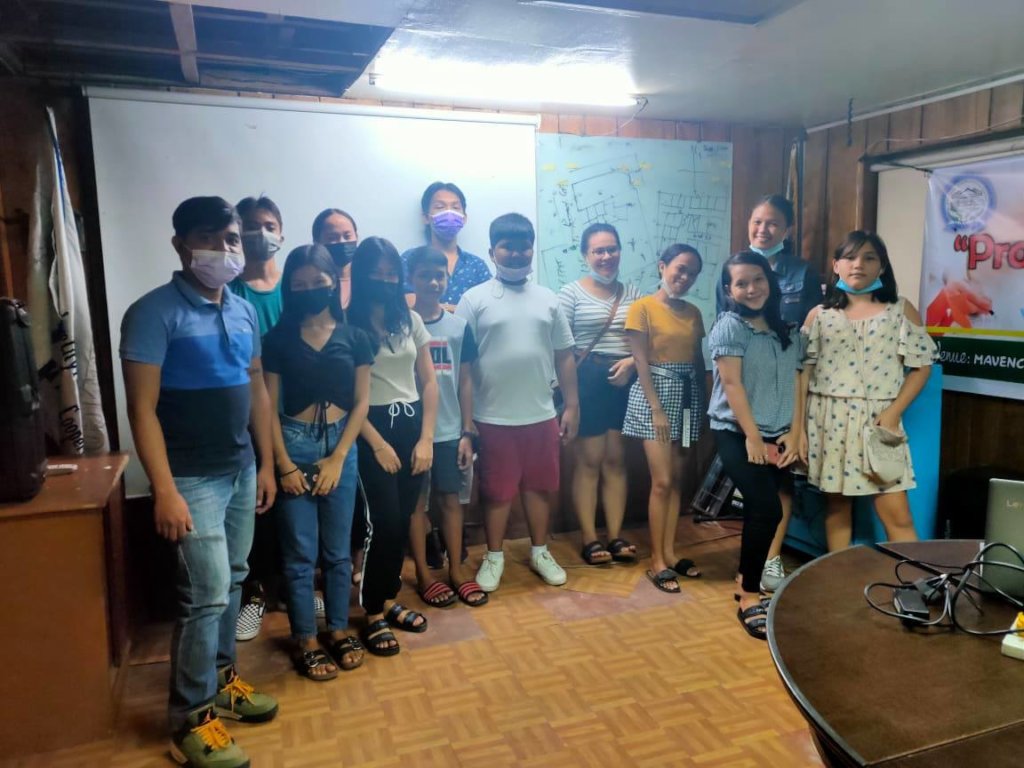 These days can be consider as our darkest period. Facing the course of pandemic since early 2020 up to present caused a drastic change to our manner of living. Accustomed tasks has been changed differently thus scrutinizing new marketing strategies and programs that will perfectly suit to what we call the "New Normal".
Despite the pandemic, the Mandaue City Public Market Vendors Multi-purpose Cooperative (MAVENCO) has continued showing our support towards our partner schools. One of which is through distribution of school materials used for modules as well as revisiting all partner schools. In accordance to the IATF guidelines we have started to implement programs such as; conducting various of webinars such as Gender Sensitivity Training, Leadership Training, Internet Addiction, Mental Health Training and others; Limited face to face for a Monthly Theatre Workshop; Online competitions like Leaflets/Poster Making contest and other digital related competitions; and supporting schools during the Brigada Eskwela Campaign. Statistically speaking, as of July 2021 MAVENCO has over 40 partner schools with approximately 15,000 total number of children savings and has garnered over 10 Million pesos worth of savings deposits.
Let us take a trip down memory lane before the pandemic. A drastic increase in savings depositors and their deposits has been observed. The teachers have assisted us in providing trainings to imbibe the Aflatoun program which resulted to a successful implementation in our partner schools. Conducting entrepreneurial trainings and seminars to the youth have been smoothly achieved. The yearly General Assembly and Elections to the Aflatoun members have also been executed. Building rapport towards schools by acknowledging the efforts of teachers, teacher coordinator, and school principal though giving them tokens or certificates during special occasions (like teachers' day) or even in a random school visit.
For the advancement of the aflatoun program in our cooperative we classified certain programs and activities in the following areas; Basic Life Skills Trainings (e.g. Summer camp, Disaster Risk Reduction Management Training, Basic life support Training and others), Personality Development Trainings (e.g. Teambuilding Activities, Self Awareness, Value Formations, Counselling and others), Digital Trainings (e.g. Basic Photoshop, Photography, Website Development, Excel, Microsoft and Powerpoint Training) Entrepreneurial Trainings (e.g. Livelihood Trainings, Theater Productions, Aflatoun Garage Store, and others), and Other Activities (Tree Planting, Dance and Singing Workshops, and other seminars). These are our upcoming activities that are facing challenges in being implemented due to the pandemic.
We cannot deny the fact that today's pandemic is a huge hindrance to our program. It has to be ended soon so that we can move without constraints though we cannot foresee what is coming next, at least we are tough enough to handle the circumstances. Afterwards, MAVENCO is looking forward to the development of our partner schools, teachers, especially to our depositors to become globally competitive and to become model citizens that we can always be proud of. For the massive expansion of the Aflatoun Program by implementing and innovating programs. For intensive partnership of LGU, NGO, DepEd, other cooperatives, and NATCCO to have amicable relationship for the growth and development of Aflatoun as well as the MAVENCO.