Project Report

| Mar 17, 2022
The Amazing Journey of Tagum Cooperative's dedicated Youth Program Officer
By Hazel Ann Lenida, Liezel Lumaad | Youth Program Officer III, Youth Program Officer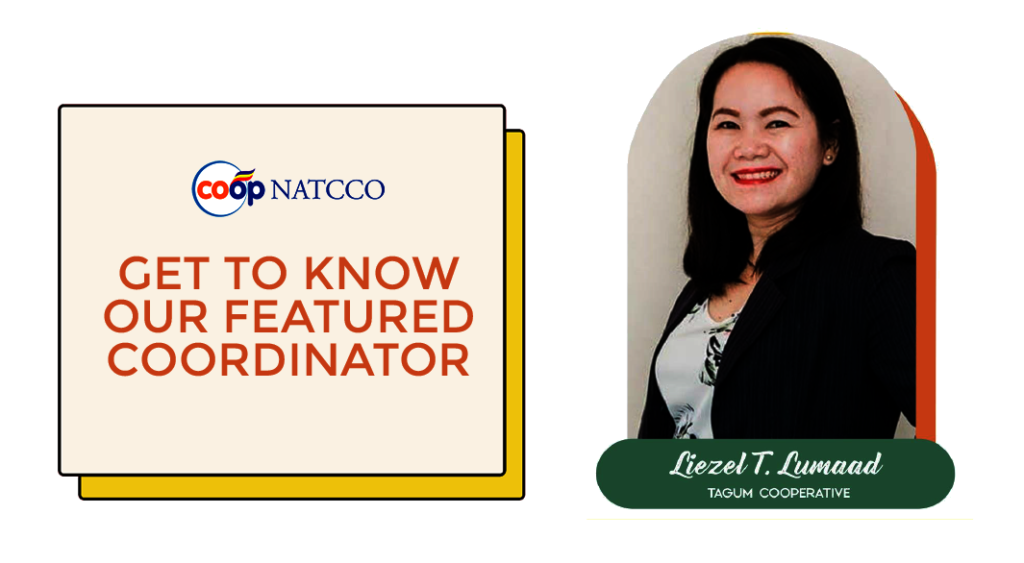 Liezel shares her experiences, challenges, and achievements in Tagum Cooperative as a Youth Coordinator. Follow her journey:
As a Youth Program Officer of Tagum Cooperative, I have played important roles in my youth department. Each one of us, along with my program coordinators, keep on moving despite the pandemic. We held each other's hand for us to continue to achieve our goals.
My journey as Youth Program Officer in Tagum Cooperative is very fun and exciting since this is my 1st job to handle the youth, particularly the Aflatoun program. You meet different stakeholders, high and rank personalities, develop your communication skills and handle situations. It gives you the motivation to be more positive in dealing with people and young cooperators. I enjoy working on this program because you really need to encourage the youth to have savings at their young age. Although I encounter different attitudes of young people, I always look forward to these children becoming great savers of the cooperative.
Though I encounter challenges as Youth Program Officer in this current situation that we are facing, such as how to convince young people to save, unable to conduct to conduct face-to-face activities, less depositors because of the pandemic, and how to hit monthly target; I had to think of innovations to meet with the expected output that will give another opportunity, another door to do more than what is expected.
Learning how to deal with challenges takes time, persistence, and a positive attitude. No matter your life situation, the hard times will happen. But, with the right mindset and practice, you will be able to overcome them every time and grow in the process.
When I first started as Aflatoun Coordinator way back in 2011, I had a lot of memories when it came to youth, particularly Aflatoun members. The impact of this program on my life is very heartwarming because a lot of young children know how to save their money even in peso. The more you see them that they are enjoying saving it makes me feel happy because I am part of them. Now, I am a Youth Program Officer, I see them grow in the cooperative and develop their habit in saving to become regular members of Tagum Cooperative.
Thus, my advice to the youth is to start and continue to learn how to manage your money. As a student, you probably don't have tons of money right now, that's a good thing, because you can learn to spend less, save more, invest and give with little risk.