Project Report

| Jun 3, 2020
Transforming Lives from Traditional to Digital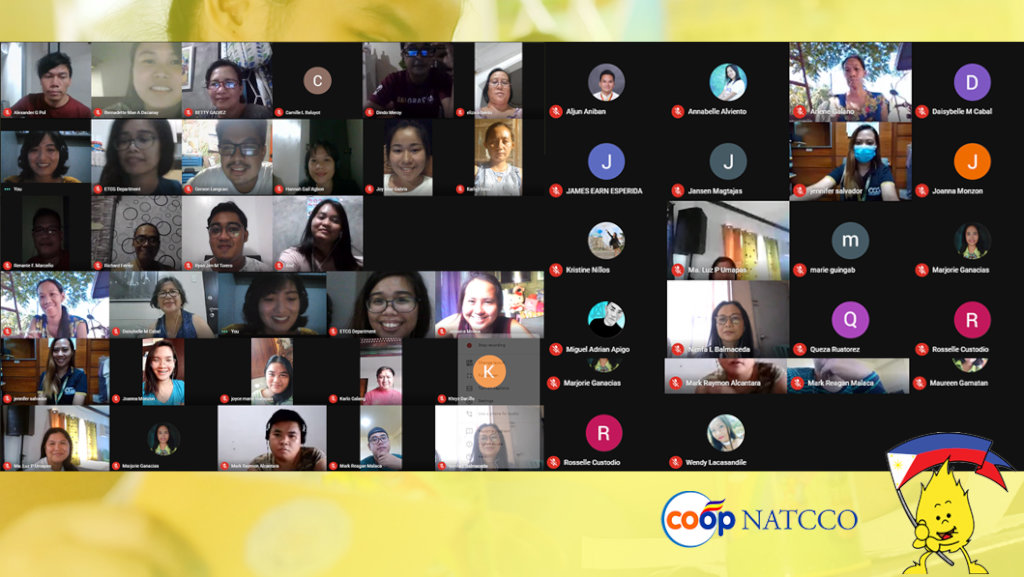 When the novel coronavirus strucked the world, almost everything was put on hold. The same happened with our organization here in the Philippines. To prioritize the safety and health of our cooperative partners and as well as our team, we in NATCCO had to cancel our planned activities for the year.
We are still currently adjusting to this new setup and we are convinced that we may not be able to do our usual activities such as trainings and big events the same as before. It might take months, maybe a year, before we can go back to our old practices.
With this in mind and the fear that we might not be able to serve our members, especially the Youth, we made the decision to turn things around and took the challenge to finally make use of existing and more modern technology. With a few adjustments along the way, our team was able to develop and transform training modules into relevant webinar topics.
For the past month, we had been busy conducting online seminars and workshop thru our official Facebook Page, Aflatoun Philippines. Our aim was to further develop the skills of our young leaders and make sure to provide an avenue for learning even during these time while we are all on lockdown.
Last April 22, we had the free webinar about Social Media Literacy. We believed that this was helpful most especially because almost eveyone on the Philippines, even children as young as 9 years old, have access and uses various social media platforms. We also had the free Basic Video Editing Webinar and Workshop which just showed, thru the number of participants, how some of our educators are preparing for the major adjustment in our education system—online classes.
Though some faced inconveniences with their internet connection, we were still able to cater to a total of 102 participants coming from different parts of the region. These participants were a mix of Youth leaders, educators, trainers, coordinators and advocates.
We are planning to continue offering these free webinars until such time that we can go back to our normal ways. Hope you'll still be with us through this tough and dark times. Thank you for your support!
Till next update!