Project Report

| May 23, 2023
An Exciting Visit to Schools!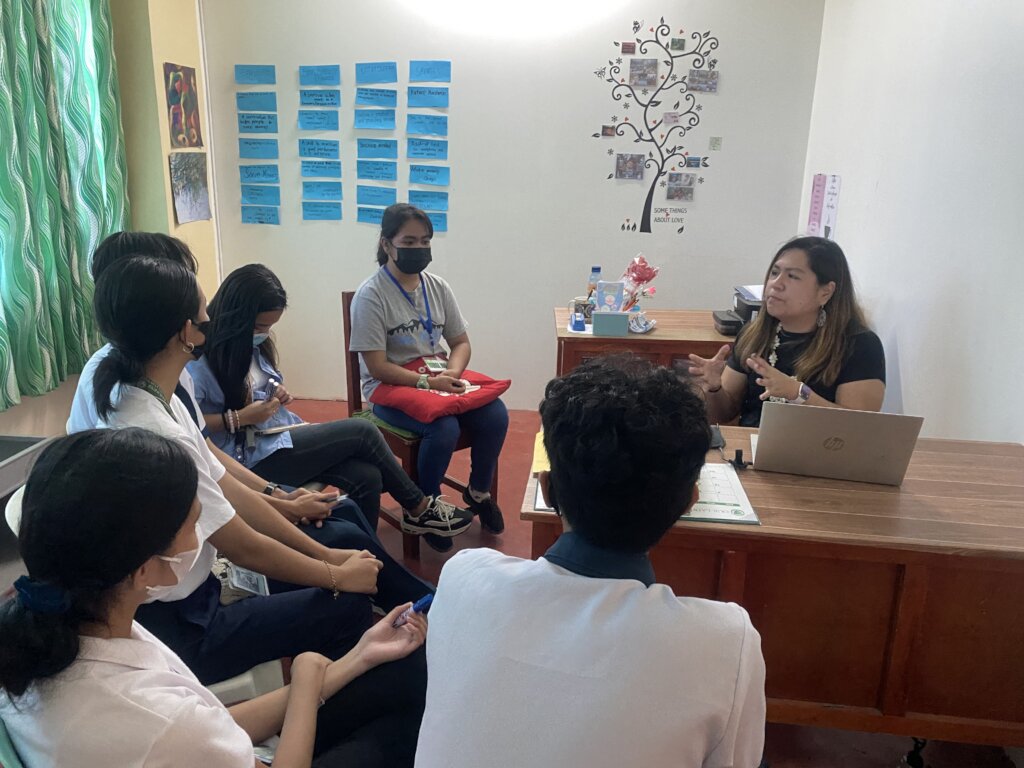 It was a bright and sunny day when the Aflatoun International Team visited the Philippines to meet and talk with the implementers of our newest Aflayouth Program. This was matched, of course, with a warm reception from the students and educators!
Last March 6-16, 2023, NATCCO Children and Youth Unit Head, Hazel Ann Modino and Training Officer, Hazel Ann Leñida accompanied Kristel Casimiro, Monitoring and Evaluation Specialist, and Elisabetta Spoldi, Communications Specialist from Aflatoun International, on their visit to three out of five Aflayouth Partners namely Most Holy Rosary Multi-Purpose Cooperative from Rodriguez in Rizal, Sacred Heart Savings Cooperative from Galimuyod in Ilocos Sur, both from Luzon and Barbaza Multi-Purpose Cooperative in Antique, located in the Visayas Region.

The agenda of each meeting was to discuss the implementation of the Aflayouth Program and its modules with the teachers, students, and coordinators of the partner cooperatives. This visit was done to gather information, facts, and data to know and measure the effectiveness and relevance of the Aflayouth program in the current educational curriculum, especially in the modules of Employability and Entrepreneurship.

During the visit, a total of six schools were visited:
1. Kasiglahan National High School
2. Burgos National High School
3. Candon High School
4. Salcedo National High School
5. Barbaza National High School
6. St. Anthony High School of Barbaza

We would like to express our gratitude to the CEOs and coordinators of MHRMPC, SHSC, and BMPC for making this possible, as well as to the principals, teachers, and students of the schools visited and the Department of Education in the divisions of Rizal, Ilocos Sur, Vigan City, and Antique for their warm hospitality.

And lastly, thank you for the time, Aflatoun International, for making sure that the Filipino Youth will be empowered socially and financially! Till next time!