Project Report

| Apr 24, 2017
Solar Tuki Support in Bhogateni and Sagma, Morang
By Rabindra Khatri and Upama Tamla (Rai) | Program Officer and Media Associate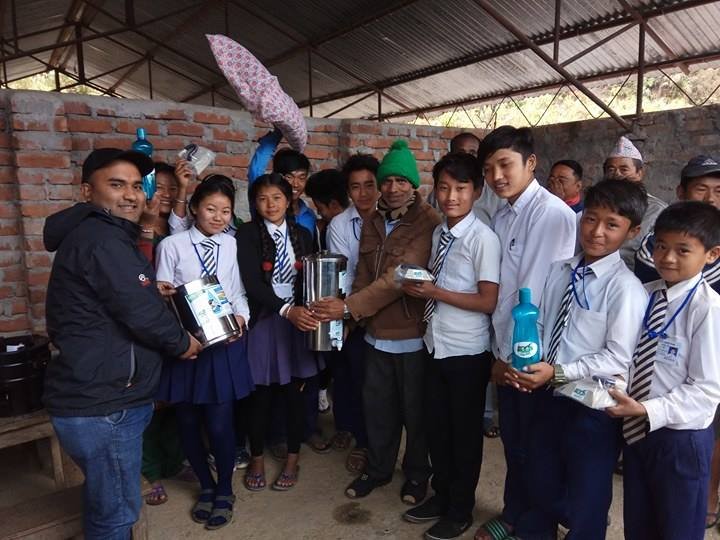 Bhogateni and Sagma are two remote places of Morang district lying in south-eastern Nepal. Letang bazzar is the only market for the people residing there, which takes around 6 to 7 hours walk for the villagers.
After the promulgation of new constitution, both areas lie under Letang Bhogateni Municipality. However, the declaration has changed little for villages, which still lack basic infrastructures like health, road, market, electricity, water etc. In these villages, people are still compelled to use kerosene lamp or solar lamp due to absence of electricity and lack of access to alternative energy sources.
Schools also are in a miserable condition. They do not have sufficient academic teaching and learning materials. Having few schools is also a problem for students. For some, it takes 2 to 3 hours to reach their school and night time is very dangerous for them to go home because of dense jungle. So far, schools have managed a hostel for those students. It did provide some solace to safety of students but learning at evening is troublesome due to lack of electricity.
Realizing the need, ECCA distributed 18 pieces of Solar Tuki lamps to Shree Sagma Secondary School and 20 pieces to Shree Bhogteni Secondary School. These tukis will be used in the hostel by the students (for their evening studies).
"Before, our students used kerosene lamp to study in night time and I was always afraid of fire hazards and their health. But, from now, my worry has gone with these solar tukis.", said Mr. Jaya - Principal; Shree Sagma Secondary School Sagma.
"We are really happy", said one the students. "The lamp is portable, really easy to use and has no effects on health and environment."
We are very thankful to you for your continous support.