Project Report

| Mar 16, 2023
Nueva estudiante de oboe/Oboe new student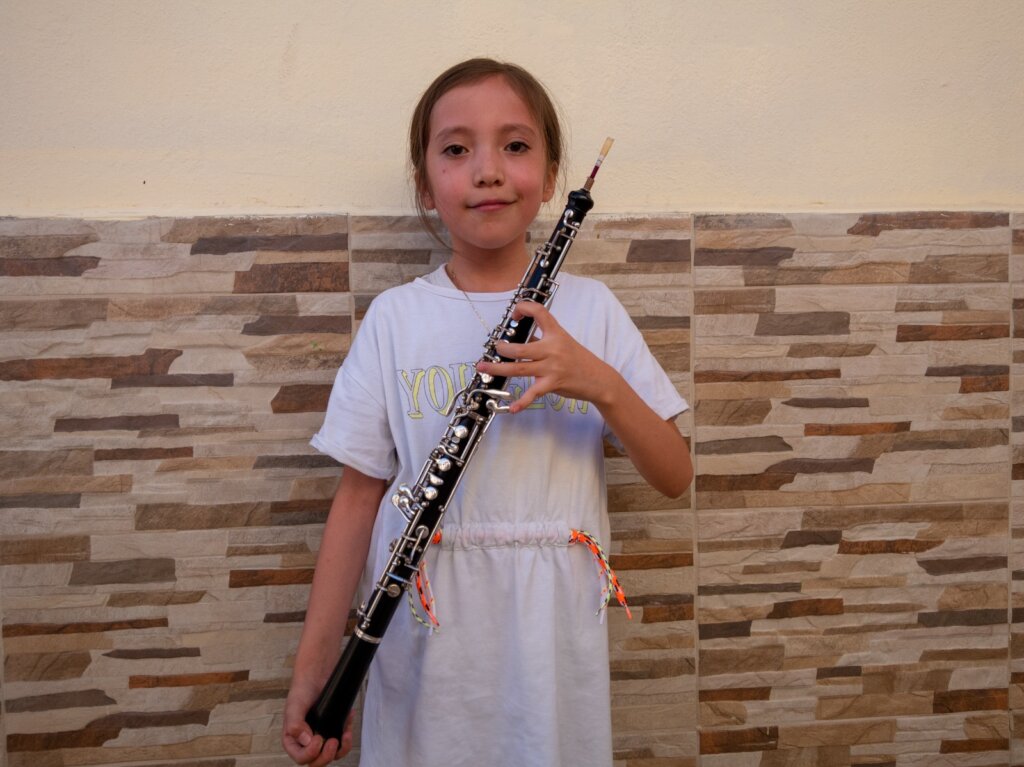 ESPAÑOL
Cuando las niñas y niños conocen por primera vez los instrumentos, se quedan asombrados por el sonido tan peculiar y diferente que tiene cada uno. Cuando recién empiezan en MUVI, les presentamos cada uno de los instrumentos y, ellas y ellos, eligen el que más les guste.
Alexa, después de escuchar y conocer a todos los instrumentos, se enamoró del sonido del oboe, ella tiene 10 años y eligió este instrumento por su sonido suave y porque le encantan los instrumentos de aliento.
Nos encanta presentar a la música a tantas niñas, niños y jóvenes. Y ver, cómo, poco a poco, se van enamorando de su instrumento y de la música. Haciéndola suya y expresando sus emociones a través de ella.
ENGLISH
When children meet musical instruments for the first time, they are amazed by the peculiar and different sound that each one has. When they first start at MUVI, we introduce them each instrument and they choose the one they like the most.
Alexa, after hearing and getting to know all the instruments, fell in love with the sound of the oboe. She is 10 years old and chose this instrument because of its soft sound and because she loves breath instruments.
We love to introduce music to so many children and young people. And to see how, little by little, they are falling in love with their instrument and music. Making it their own and expressing their emotions through it.