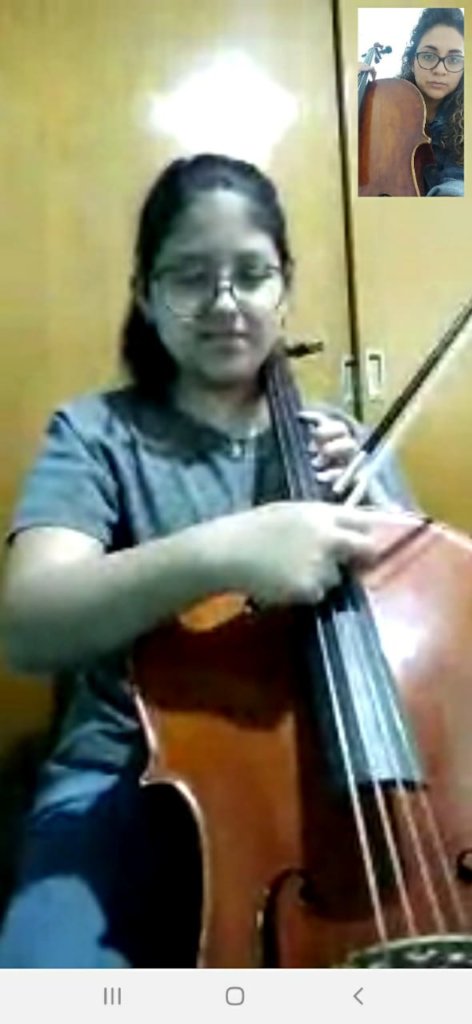 ESPAÑOL
El acceso a internet y a los dispositivos técnicos para tomar clases a distancia es un privilegio para algunas familias de las comunidades en donde nuestro proyecto se encuentra. Y debido a la pandemia que aún nos aqueja, las clases virtuales se han convertido en el día a día de millones de niños y niñas. Una de las herramientas principales para seguir con una educación integral es, en estos momentos, el internet y los dispositivos tecnológicos correspondientes para llevar a cabo las clases a distancia.
Lamentablemente, no todas las familias tienen los medios necesarios para tomar las clases, es por esto, que desde hace un año, varios alumnos y alumnas de MUVI dejaron de asistir a las sesiones virtuales por la falta de estas herramientas.
Hemos buscado soluciones para lograr que estos chicos y chicas regresaran y pudieran seguir tomando sus clases de instrumento, de habilidades para la vida y tener un acompañamiento psico-social.
Gracias a un financiamiento y a lo recaudado a través de este proyecto en GlobalGiving, pudimos comprar 15 tabletas con conexión a internet durante 1 año para que los niños y niñas que tuvieron que salir por no tener los medios, puedan regresar y tomar sus clases a distancia, tanto de música, como de su educación regular de primaria, secundaria o bachillerato.
Nos alegra mucho poder contribuir no sólo en el desarrollo de sus habilidades musicales, sociales y comunitarias, sino también escolares, donde podrán tener una herramienta más para seguir estudiando y dar lo mejor de ellos mismos.
La tecnología es un vehículo que nos permitirá seguir en contacto, unidos y preparados para la nueva normalidad en el futuro.
Gracias por seguir apoyando en estos tiempor complejos y desafiantes.
ENGLISH
Access to the internet and technical devices to take remote classes is a privilege for some families in the communities where our project is located. And due to the pandemic that still afflicts us, virtual classes have become the daily lives of millions of children. One of the main tools to continue with a good education is, at the moment, the internet and the technological devices to carry out distance classes.
Unfortunately, not all families have the necessary devices to take the classes, which is why, for a year, several MUVI students stopped attending the virtual sessions due to the lack of these tools.
We have looked for solutions to ensure that these boys and girls returned and continue taking their instrument classes, life skills sessions and have a psycho-social accompaniment.
Thanks to other projects and the money raised through this project in GlobalGiving, we were able to buy 15 tablets with internet connection for 1 year so that the children who had to leave because they did not have the means, can return and take their classes at distance, both from music, and from their regular primary, middle or high school education.
We are very happy to be able to contribute not only in the development of their musical, social and community skills, but also in school, where they can have one more tool to continue studying and give the best of themselves.
Technology is a vehicle that will allow us to stay in touch, united and prepared for the new normal in the future.
Thank you for continue supportting us through these complex and challenging times.