Project Report

| Nov 16, 2022
Evolucion de los estudiantes/Student Development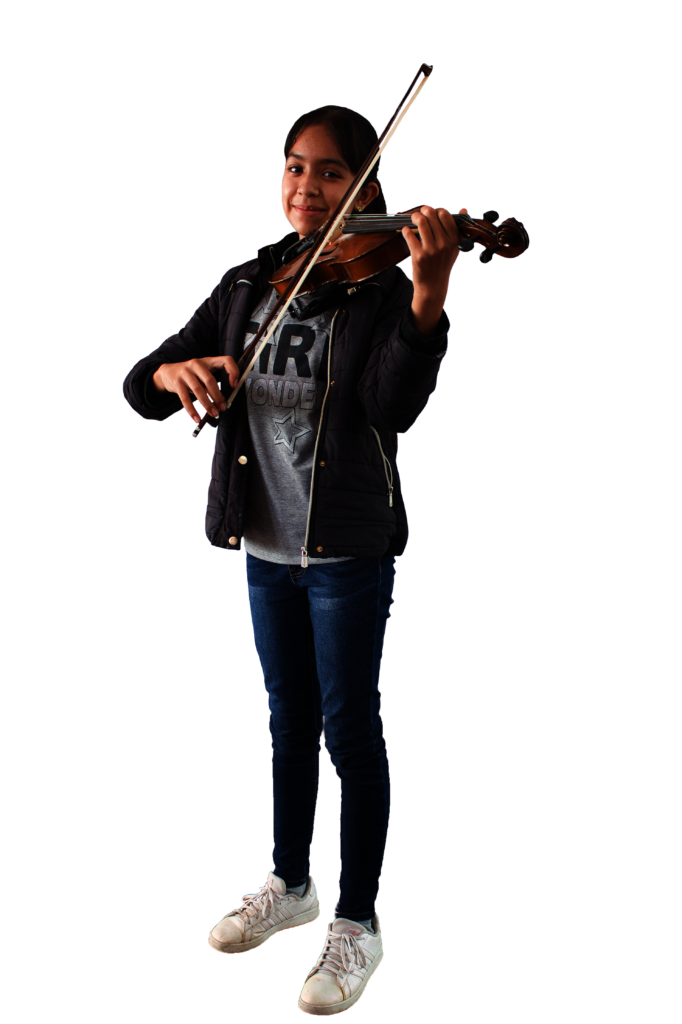 ESPAÑOL
Después de 6 meses de comenzar una nueva agrupación y regresar a clases presenciales de lunes a viernes por 4 horas diarias, las y los participantes han descubierto el mundo musical y lo que se puede aprender no sólo musicalmente, sino también el desarrollar habilidades que les ayudan a ser mejores personas.
Aide Esmeralda es una niña que eligió el violín como su instrumento. Gracias a MUVI tiene la oportunidad de estudiar música como siempre quiso, pero por lo económicamente complicado que puede ser estudiarla, no pudo hacerlo antes. Ahora acude de lunes a viernes a clases comunitarias de instrumento, de lenguaje musical, de desarrollo comunitario y un acompañamiento psicosocial.
Como ella, hay más de 200 alumnas y alumnos que han podido regresar a clases de Educación Musical Comunitaria de manera presencial.
¡Gracias por tu ayuda!


ENGLISH
After 6 months of starting a new group and returning to classes Monday through Friday for 4 hours a day, the participants have discovered the world of music and what can be learned not only musically, but also in developing skills that help them become better people.
Aide Esmeralda is a girl who chose the violin as her instrument. Thanks to MUVI she has the opportunity to study music as she always wanted to, but because of how economically complicated it can be, she could not do it before. Now, Monday through Friday, she attends community classes of instrument, musical language, community development and psychosocial accompaniment.
Like her, there are more than 200 students who have been able to return to face-to-face Community Music Education classes.
Thank you for your help!