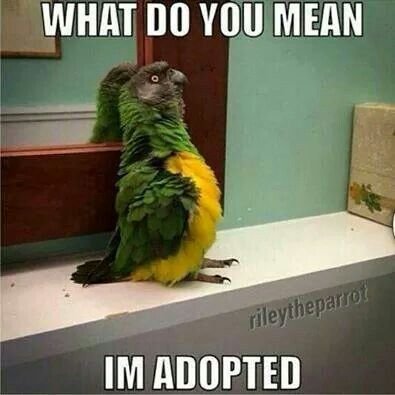 It has been a busy time for PEAC. Over the first and second quarters, we have taken a record number of phone calls and emails. As of June 2016, PEAC has been in operation for 20 years providing education to current and potential parrot owners and refuge for parrots in need of a new home. We have many things in the works in an effort to keep PEAC moving forward.
First I would like to update you on our foster program and intake process for parrots looking to enter PEAC and find a new home. Despite our excellent success in finding homes that are qualified to adopt, the number of requests to relinquish a parrot far outnumber the parrots we are able to rehome. Due to the significant number of requests to place a parrot in our foster program, we are looking to implement a fairly detailed evaluation process. This will assist in determining if the parrot is best suited for a foster program like PEAC offers or a sanctuary is a better solution. The difference we feel between fostering and sanctuary is that fostering is for a short period of time (we try very hard not to have a bird with us longer than 18-24 months) and sanctuary is for a parrot's natural life. At our next advisory committee meeting we hope to iron out a document to assist us in our evaluation of each parrot. Along with developing a useful document to use, we will also be asking for volunteers to help us with this new approach. We really feel that though we have a 'bird donation questionnaire" that an owner is required to fill out; it is hard to really get a good idea of the bird's personality. All of what I have written previously came about as we had two parrots in our foster program that had serious behavioral concerns. Through your generous donations we where able to find a sanctuary to take them in, giving them a new lease on life.
Veterinary costs continue to rise and currently we are spending between $300-400 for every parrot we take in. We have already implemented a request that people who we agree to assist by allowing their parrot to enter the PEAC foster program give a minimum $200 donation. If for any reason the person cannot give the $200 they are given an option of submitting a letter to the advisory committee explaining the situation and asking if the donation may be lowered or waived completely.
EDUCATION has always been the focus and main objective of PEAC. Your donations assist us greatly in providing educational coloring books for children 12 and under. This year once again we participated in the Pirate Days at the San Diego Maritime Museum. The children do a treasure hunt and we, along with the birds and the coloring book, are the surprise at the end. By educating the younger generations, we hope to get the message out about companion parrots, along with both the positive and the challenging aspects of caring for one.
This month of August the advisory committee will be getting together to discuss updating our website to have an electronic membership application that can be filled out on our page and then sent directly back to us versus having to print it, fill it out, and then "snail" mail it to PEAC. We are striving to be more user friendly. This change will also allow current members to renew their memberships on line, we hope, after we send them an email saying that their membership is due. As you can tell, the advisory committee will have quite the agenda this month which once we have finished organizing the agenda we will post a copy of it on our website. Then following the meeting we will have updates to each item, again posting it on our website. We are also working hard at ways in which to allow volunteers and members alike to be an active part of PEAC.
We have a new member who has taken over all our social media (Facebook and twitter). She is doing an amazing job and the traffic to our Facebook page continues to increase significantly. It is so nice to get the "ding" on my phone that there is a new Facebook "like" on our page.
Please feel free to contact us if you have any questions on our future plans to celebrate our 20th anniversary, as well as other ways outside of financially giving that you can help PEAC.
Links:
Attachments: