Project Report

| Dec 23, 2019
Good Things Come in Fours - from PEAC!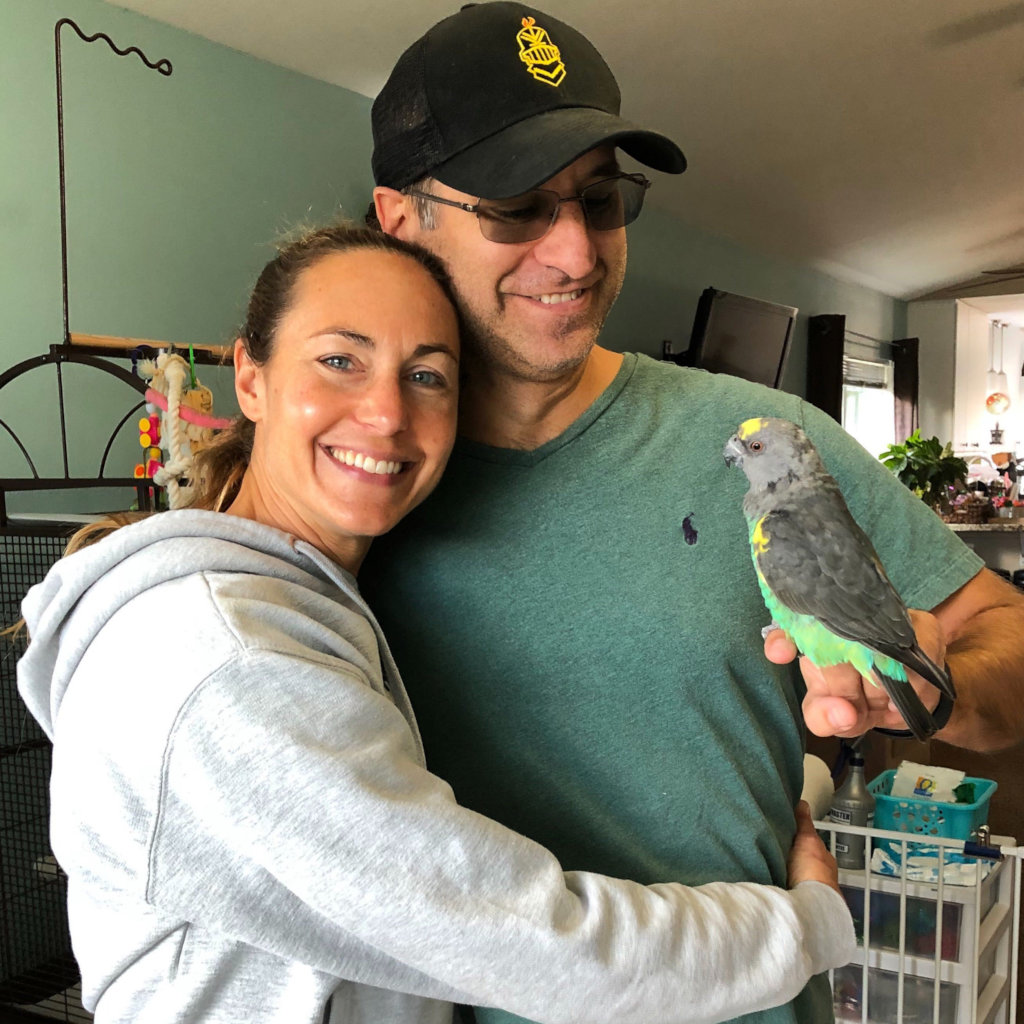 Good Things Come in Fours!

PEAC is busy – but it's not because we're checking our list for naughty and nice (our parrots are ALL good boys and girls!) It's because we have some fun news for THIS weekend!
First – get up early Saturday, December 21st with us and turn on KUSI News for "Good Morning San Diego!" Between 10 am – 10:15am, PEAC's volunteers and three of our adoptable Blue & Gold macaws will be on TV with Traci's Paws and Dr. Jenkins on Sandie Lampe's Pet Patrol segment! Avian veterinarian Dr. Jenkins will be discussing nutrition for parrots while our macaws Carmen, Albert and Picasso, look beautiful and have some snacks. Our volunteers will be discussing each of the bird's personalities and Traci will be sharing how you can participate in our first-ever fundraising "Paw-ty" event!
Second – That's right! We have a fundraising event coming up Sunday, December 22nd hosted by Traci's Paws! This "Paw-ty" is just for PEAC and will be at the Laurel Street Dog Wash, 425 Laurel Street, in San Diego, California, 92101, from 11 am to 1 pm. Traci's Paws is a wonderful nonprofit that supports local pet rescues with fundraising and by throwing monthly parties to collect donated food and toy items. Bring a bag of pelleted parrot food (such as Caitec, Zupreem, Harrisons,) whole raw nuts in the shell, parrot toys, or a gift card from a local grocery or pet store to participate - all donations will go straight to PEAC and our adoptive flock (and their bottomless appetites!)
Third and Fourth – We have TWO more adoptions!!
Buddy, an African Grey who came to us a little nervous, has found comfort with a family full of unconditional love – Buddy now has his own mom, dad, and sisters! We are grateful to them for their patience with Buddy and we know that he has a future full of fun times ahead. Congratulations to Buddy and his new family!
Conner, our Meyer's parrot, has also found a couple who have fallen in love with her, and she has agreed to let them serve her (haha!) Conner had been with us for over a year, so although it has been tough to let this sassy girl go, we're "over the moon" that she has such a wonderful home now. Congratulations to Conner and her new family!
A Little Bit More –
Thank you to everyone who has been sending in their good wishes for Larry, our 51-year old Yellow-naped parrot, who came to us in poor health via the San Diego Humane Society. After his first surgery to remove a large granuloma from his throat, he has now undergone a second successful surgery to remove some additional smaller granulomas in the same area. Larry came through it well and his foster-mom reports that he continues to eat enthusiastically, gain weight and take all his medications. He enjoys playing and tugging back and forth on paper toys with her and vocalizing a little more each day. Larry continues to surprise us with his passion for life (and he reeeeeally enjoys being spoiled by his foster!) Keep watching our social media for the latest videos or stories about our Larry and we will certainly keep you updated here.
Yes! There is still time to renew your memberships and/or donate before the end of the year - Visit our website peac.org to learn more or if you have any questions, drop us a note.
We hope you have a Merry Christmas, a Happy Hanukkah, a Bon Hiver and wonderful Winter Holiday!! Stay warm and dry and snuggle all your family members close to your heart for us. Our deepest gratitude to each of you for supporting our birds and educational activities this year.
AND don't forget to watch our "TV Stars" on KUSI, Saturday morning, at 10 am! (We're so excited!)
Kelly Flynn, President, Parrot Education and Adoption Center