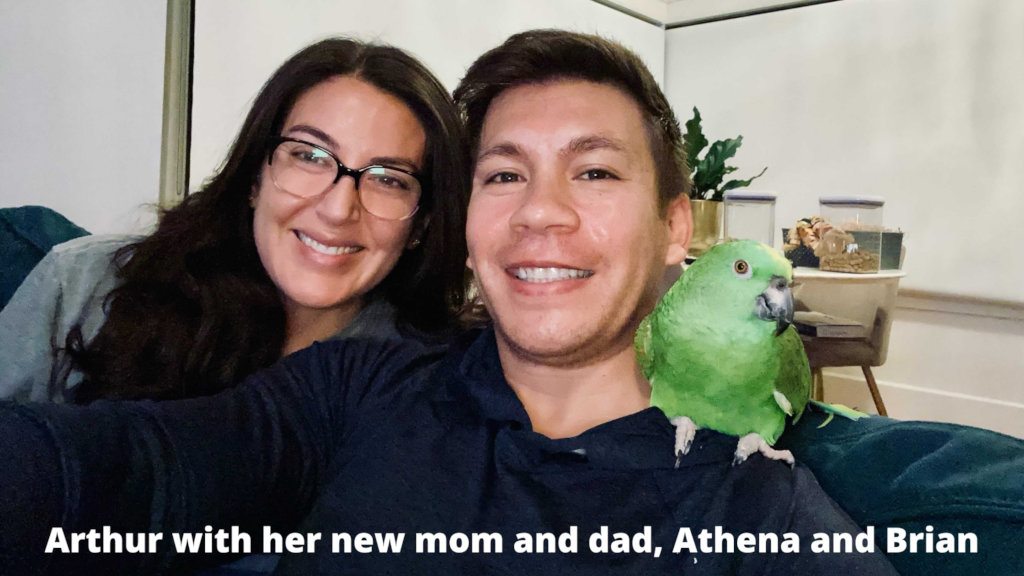 Dear Supporters and Friends,
Giving Tuesday has become a global day of celebration focused on giving back to our communities. For PEAC, it's the kick-off of our once-a-year fundraising campaign.
Our goal is to reach $20,000 to ensure the veterinary costs and care for our adoptable parrot program, which has helped re-home many companion parrots back into an educated and loving household.
Here's how you can help us reach our goal with this special bonus opportunity for #GivingTuesday.
Donations received by GlobalGiving, starting Monday, November 30th at 9:01 pm Pacific time, will qualify PEAC for a portion of a matching "incentive fund." Additionally, any new recurring donation will receive a 100% match for their first donation. It's the perfect time of year to renew your individual or family membership and make your gift go even farther!
Don't forget, many companies have annual matching programs for their employees or provide grants at their employees' request. Please reach out to your Human Resource department to learn about what opportunities may be available for your company's generosity to directly benefit our parrots!
PEAC is entirely supported by your private donations. A gift of any size will always be gratefully welcomed!
Two More Adoption Announcements
Starting next June, we will begin our twenty-fifth year of service for our community!

Every week I hear from our supporters who have been with us for years and years, (and I am one of you!) so it gives me great pleasure to share the latest impact of your steadfast support: "Georgie" (our female Panama Amazon,) was adopted by Alfonso and Elizabeth, AND "Arthur" (our female Yellow-naped Amazon,) was adopted by Athena and Brian! Both are home sharing their first holiday season with their families and we couldn't be happier! Somehow, PEAC seems to attract the cutest parrots and most wonderful adopters -- and helping them find each other makes everything we do worth it!
This means seventeen parrots (so far!) were given a second chance and found loving homes in 2020 because you took action to support our education and adoption programs!
Please know that everything PEAC has accomplished these (almost 25!) years, has been because of your compassion and continued dedication to supporting our parrots. Help us make our next year the best one yet!
With deep gratitude,
Kelly Flynn, President, Parrot Education and Adoption Center