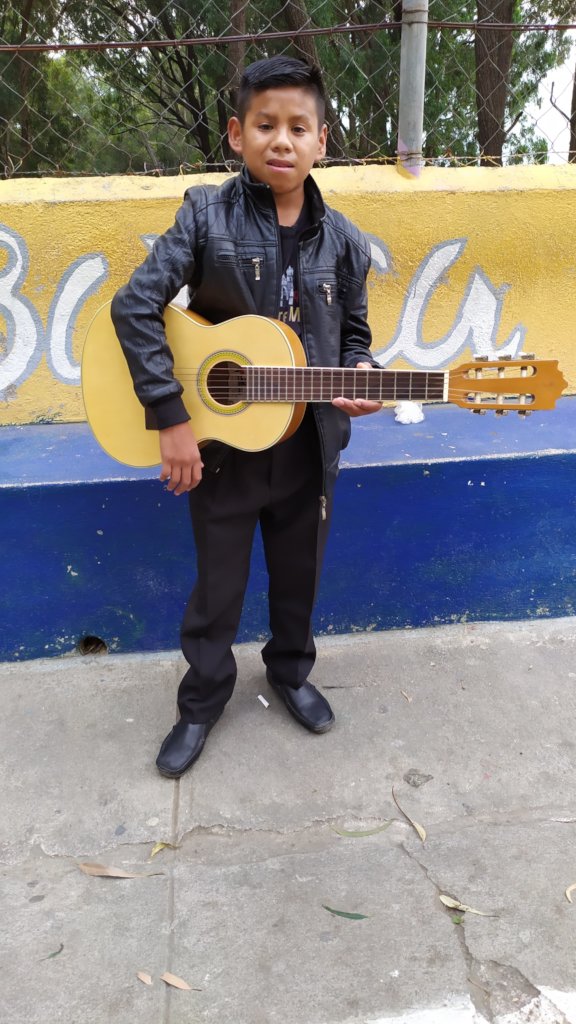 In Antigua Guatemala, there is a small village located on top of a very picturesque and beautiful mountain. This community is called "El Cerro de San Felipe" and, although it is located just 5 minutes from the center of Antigua, there is a lot of poverty and a great need of opportunities, to be able to have a better life, away from the gangs, the drug and all the crime that is lived in the lu Gar.
Sounds For Life has been working in this community for more than two years and, even with many difficulties, it has been possible to start to have results; the children and young people who make up this group begin to feel part of it and start working as a team.
All this has resulted in the last 9 December, this group of children and young people organized their first concert for their entire community,managing to have an attendance of approximately 300 people, who enjoyed the music that the group prepared for them.
This group is also forming leaders, who will then bring more benefits for their entire community and usher in a generational change with more vision of life and respect for life and, in general, for others.
In Sounds For Life we work to foster this type of development through constant work and that, through experience, children and young people learn that a negative environment can be changed to a very positive one, that the good for their community is also good for them, that things can be done well and with passion.
The help you provide allows us to continue working in these types of communities and also allows us to reach more children and young people who need this drive to have a better life.
Thank you for your help!!!