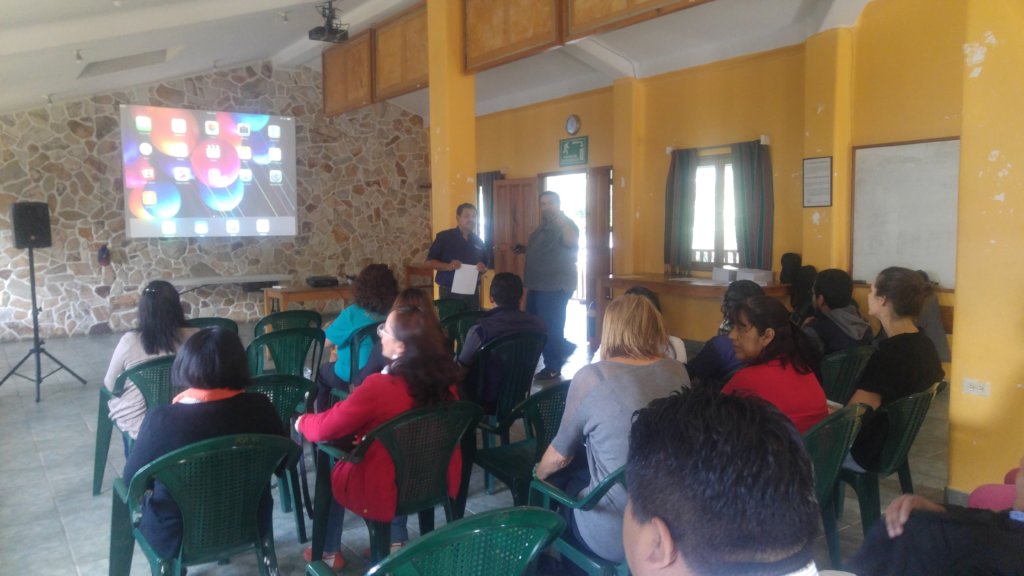 Recently, principals and teachers from different schools met with us to make clear their desire to work for the children who are under their charge.
Each of these schools has an approximate population of between 400 and 500 children, so the determination of the directors and teachers of the different schools is fundamental for the Sounds for Life program to have the necessary impact on all these children .
Each school director has proposed to fight with all his efforts so that music can transform the lives of his students. The best news is that the teachers in their charge also want to work every day to make this possible and that shows that together we can achieve that transformation in our communities that we so desire.
Sounds for Life currently works in 11 different schools, most of them in rural areas where they live in precarious conditions, however, it is in these types of locations where our program reaches children's hearts more easily and we can notice that joy with which they receive music in their lives.
If we continue to work together, we, with your donations, the directors of the schools and the teachers, have the security to influence the lives of all these children and young people and to transform their lives and their reality of life.
Let's keep working like this, because the children of Guatemala need it.
Thank you for your contribution!!!