Project Report

| Dec 5, 2023
Thank you for supporting HIV awareness and care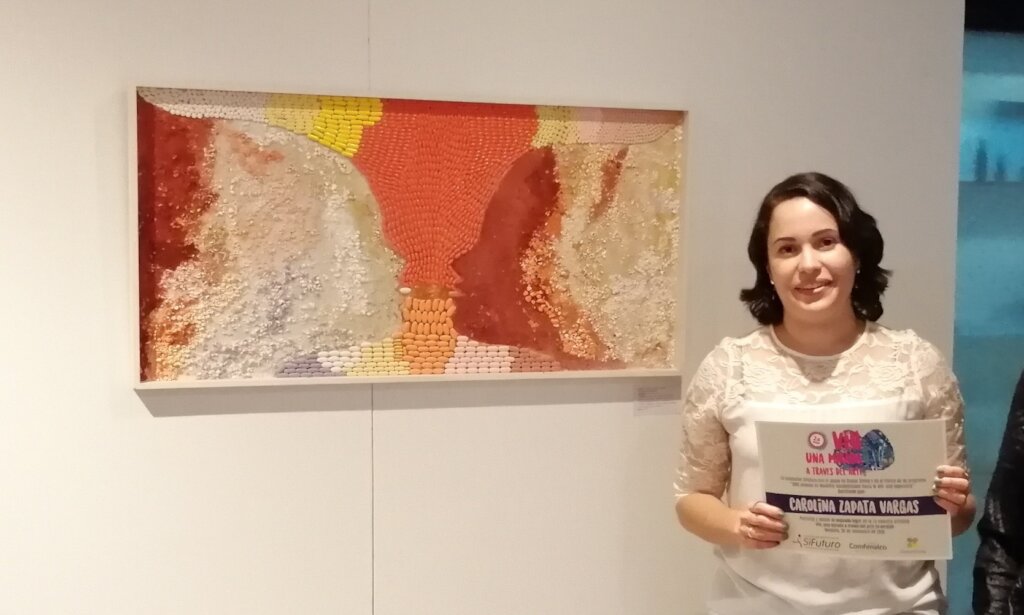 Dear Project of the Month Club Member,
In contrast to the global decrease in cases of HIV and AIDS, cases in Colombia have increased year over year. Young people living in the rural countryside near Medellin are at increased risk of exposure because they lack access to health resources and information about HIV/AIDS.
Fundacion SiFuturo believes education is the key to reducing the number of positive cases of HIV/AIDS in the region. Their project Educating one person, saves many from HIV is December's Project of the Month. The project aims to educate 1,500 adolescents and their teachers about HIV via a series of workshops led by psychologists and health workers, an art exhibition, and a traveling educational exhibition. The workshops will teach social and medical concepts of HIV to students and teachers with the hope that they will share the information. The exhibits raise awareness through art and demonstrate how HIV impacts people's lives.
Fundacion SiFuturo's third annual art exhibition, "HIV, A Look Through Art," will feature submissions from artists, students, and community members who want to share their vision and experience of HIV. Participants are invited to create art that highlights social determinants and ethical, biological, or psychosocial aspects of their experience to promote understanding and compassion.
Thanks to continued support from donors, Fundacion SiFuturo is also able to work with children receiving HIV treatment at Hospital La Maria, where it has been organizing programs and providing encouragement to patients for the past 20 years. During the last holiday season, the foundation donated more than 170 gifts for children receiving treatment at the hospital. Through these efforts, Fundacion SiFuturo strives to make a positive impact on children and their families affected by HIV/AIDS.
To learn more about how Fundacion SiFuturo continues to support children and their families through the challenges of HIV/AIDS and raise awareness about the disease, check out their most recent report.
Thank you for your commitment to a better world!
With gratitude,
Victoria Vrana
GlobalGiving CEO