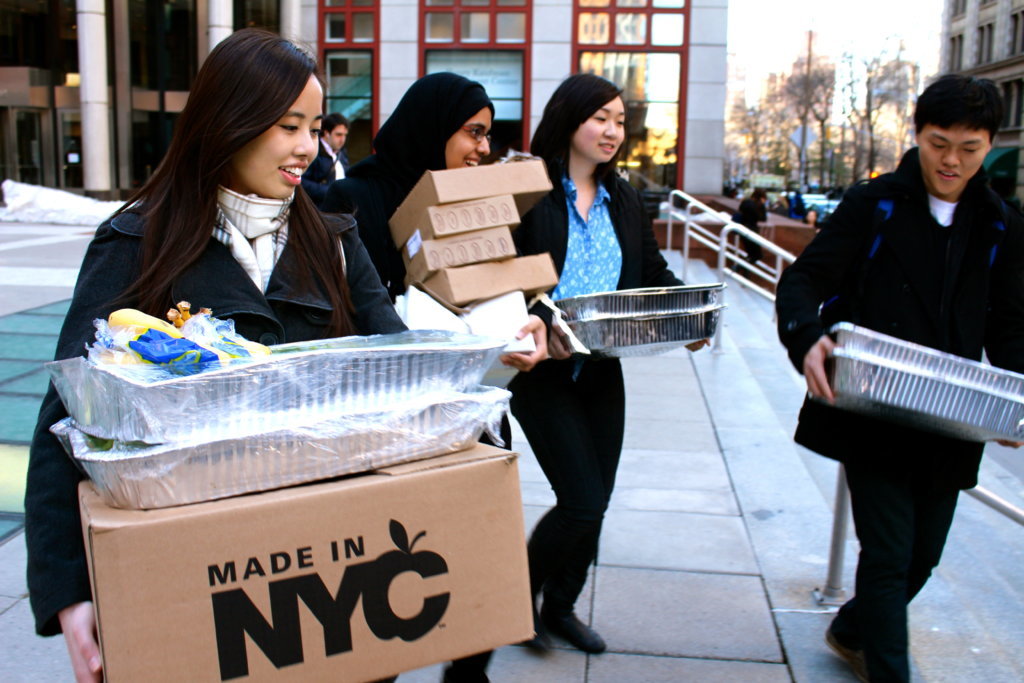 Dear Project of the Month Club,
We hope you are having a fantastic start to your summer! We kicked off our summer in support of refugees with our World Refugee Day Campaign. With $100,000 in matching funds from GlobalGiving, our partners raised more than $140,000 to fund projects assisting refugees around the world.
On top of all that, you and the other 543 Project of the Month Club members raised $21,180 in support of Lanta Animal Welfare, a GlobalGiving partner working in Thailand, and their Help Suffering Animals Get Medical Treatment project in support of its animal rescues and animal safety community education program. Way to go!
This month, your Project of the Month Club donation will support Rescuing Leftover Cuisine's project Diminish Food Waste by Rescuing Excess for Hungry in New York City. They are working to eliminate food waste in their community by making food rescue sustainable and universal and aim to make hunger obsolete.
Their CEO Robert Lee wanted to pass along this message to you and the rest of the Project of the Month Club supporters:
"It is an honor to be selected as your Project of the Month! Across the world, 30% of food is wasted while millions go hungry, so by contributing to Rescuing Leftover Cuisine, you are helping get this excess food to the people who need it. Producing food uses precious natural resources, and preventing excess food ending up in landfills helps eliminate the environmental impact of food waste. Thank you so much for choosing our organization!
"Your support will allow us to rescue an additional 200,000 lbs of excess food that will feed 166,000 meals for the hungry rather than going to landfills where it would have contributed to 37.5 tons of CO2 equivalent in emissions!"
You can read all about their recent work in their latest project report, and if you want to see the ongoing impact of your donation this month, you can subscribe to their updates by visiting their GlobalGiving project page.
Thanks again for your ongoing support of the Project of the Month Club. Your donations have traveled from Mexico to Kenya to Brazil and now to the United States so far this year, and we're excited to share where your donation is headed next month.
Warm wishes,
Alix Guerrier, GlobalGiving CEO