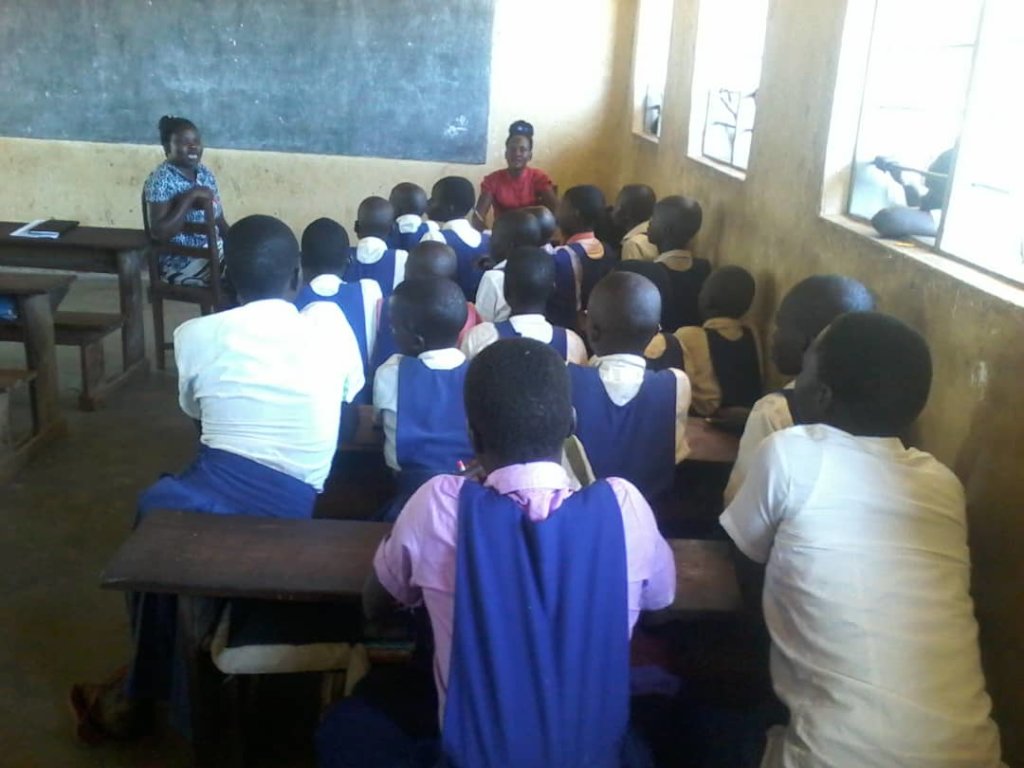 1.0. PROJECT SUMMARY:
The project will save 6,800 vulnerable girls from dropping out of school by providing a Package of scholastic materials, Uniforms, school fees and training on sanitary pads making as Menstrual Hygiene and management approach for girl child school retention in Eastern and Northern Uganda. The project targets 24 schools to boost education of girls affected by Poverty, war trauma, and cultural practices including early marriage. 12 boreholes will be drilled in 12 schools and nearby communities.
APPCO empowers girls by providing scholastic materials to boost their education, support rural girls with school fees to resist financial pressures from parents and training on making re-usable sanitary pads as Menstrual Hygiene Management. We will construct girls changing rooms and latrines in rural schools to reduce time spent in walking back home to change during periods. Those rural girls walking long distance will be provided with Bicycles to reduce risks of sexual abuse and training girl Clubs (GEM).
This project is using an integrated and holistic model of interventions that combines strategies to
Provision of psychosocial support aims at working closely support community support structures activities including household economic strengthening, parenting education and Strengthen community-based child protection mechanisms, and mobilize communities to support and monitor children's wellbeing and parenting skills.
training girls mentors
APPCO this period managed to train 30 girls on different MHM topical areas. Through the discussion's girls were able to have an understanding that
Girls who have blood on their clothes are often teased by teachers, boys or other girls.
Social norms may lead women and girls to feel that menstruation is dirty, shameful or unhealthy.
APPCO procured and distributed to 3 schools an assortment of hygiene sanitary materials like pads, pampers for babies, and liquid soap. It was observed that attendance of girls during menstrual period has improved. 1,84 girls have been supported through MHM activities.
Awareness raising on attitude of girls to education
A total of 100 girl (70f, 30f) have been reached directly through awareness campaigns. This has created and this has led to improvements in attendance of learners while the dropout rates are getting reduced through the joint stakeholder's involvement in mobilization of children to attend school and complete school.
Payment of schools fees for girls
APPCO has so far supported 2 school girls with school fees and provided scholastic materials to children in schools to achieve their dream in education.
Provision of scholastic Materisl for girls
Through the support, APPCO this reporting time has managed to provide scholastic materials to 200(130f,70m) hundred girls in school
3.0. challenges.
Drop out rates among the girls are noted as they progress to top classes in Uganda primary 5-6 and 7.
Funding support per project respective output areas is minimal this hinders meeting their respective needs. However APPCO has advocacy and lobbying strategy for the wellbeing of a child.
4.0. Lessons learnt
Involving parents and teachers during discussion of issues that affect children in schools enable them to identify areas of their responsibility and action. This process also allows children to openly express their issues to parents and teachers and for teachers to learn more about how children are treated at home.
There is a huge need for psychosocial support to be provided alongside education programmes in order to ensure that girl children, the majority of whom have been subjected to extremely traumatic experiences, are able to learn again.
Communities are currently using referral mechanisms to address this issue of school dropout. However, due to the severity of this issue, which has been highlighted through community advocacy sessions and by teachers, communities believe that it should be supported through adequate funding.
5.0.RECOMMENDATION.
APPCO will keep mobilizing to girls to have hope for education, be in school which in turn will affect the entire community through training girls and boys to act as peer leaders about reproductive health, Train on reusable sanitary pads to girls in school and stock girls changing rooms and more so continue holding positive parenting sessions.
Empower girls and increasing rural girl's access to education while reducing their vulnerability to external shocks and can drastically improve their decision making, resist pressure from cultural practices which has eventually provided for their family's health and economic well-being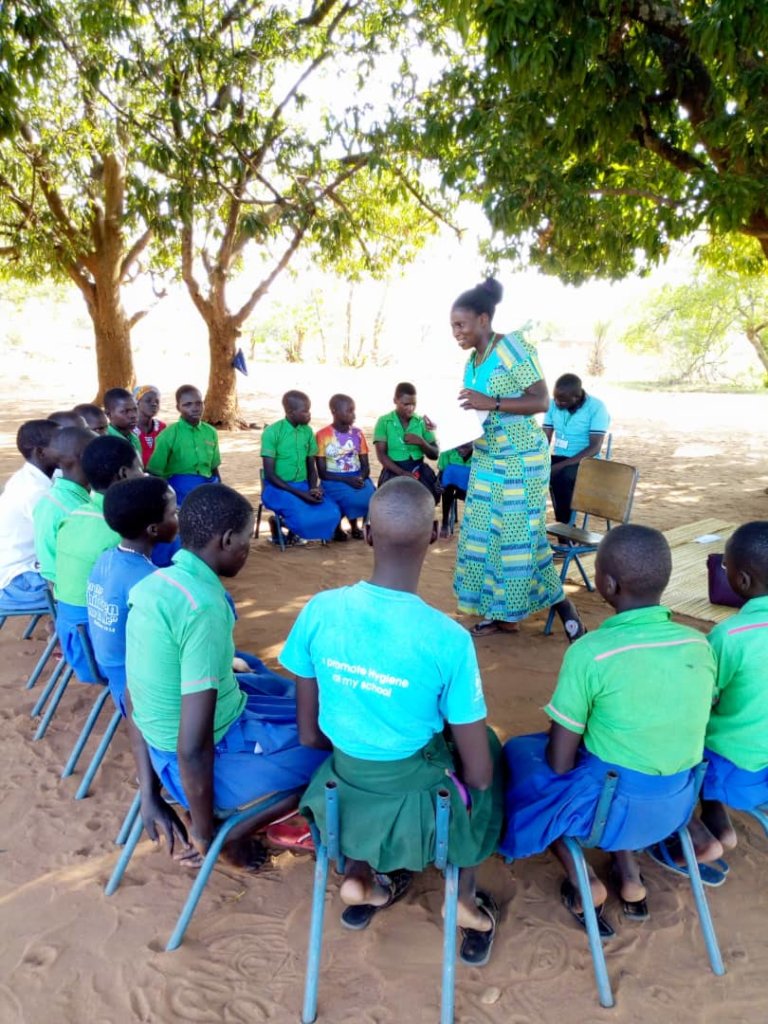 Attachments: