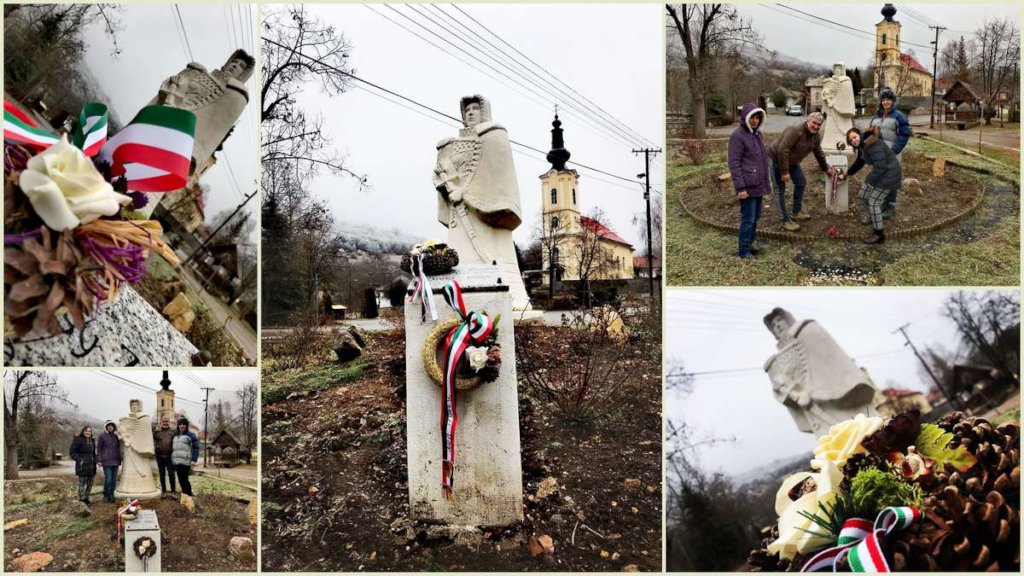 In the last few months, so many little events and programs were organized by the members of Szadvar Castle Association. During the winter months, it is more important to keep in touch on-line, because we can not meet in the castle phisically. Last October, four new members joined our group, who started to take part in organizing programs, searching for new possibilites or writing applications.
We are looking forward to meeting again during the "Save the Castle"-days, but we should wait till 27th of March. Until then, we should make preparations for this event, especially because based on preliminary information, around 25 volunteers will join then. There will be an annual general meeting, where we will discuss and accept last year's working reports. Usually, this event takes place by 15th March, but this year we chose to postpone it to the end of the month in the hope of the better weather.
On 14th January, there was the 453th anniversary of the battle of Szadvar castle. To pay tribute, some of our local members decided to place a wreath on Zsófia Patócsy's statue in Szögliget. She was the heroine commander of the castle during the battle.
Last October, we were glad to welcome Karen, alumna of the Central European University, who wrote her thesis about voluntary works throughout Europe. She decided to involve Szadvar Castle Association in her writing, and kindly chose to meet us last year. This January, she offered us a great possibility: to take part in a podcast made for the Medieval Radio of CEU. She held a brainstorming about her ideas where some of her colleagues and our members discussed the structure of a similar event. Karen will join us in March too, where she starts realizing her idea.
In the last few weeks, our members were asked to make a presentation about our work on a national conference, as well as to write an article about it to the online issue of Hungarian Archaeology. The article has already been sent to proofreading, we are looking forward to seeing it finished.
Our next adventure will take place in Szögliget, where we will meet for the 28th time and make preparations for the National Castle Programme. Let's meet up there!