Project Report

| Mar 22, 2022
Next generation of Castle Saviors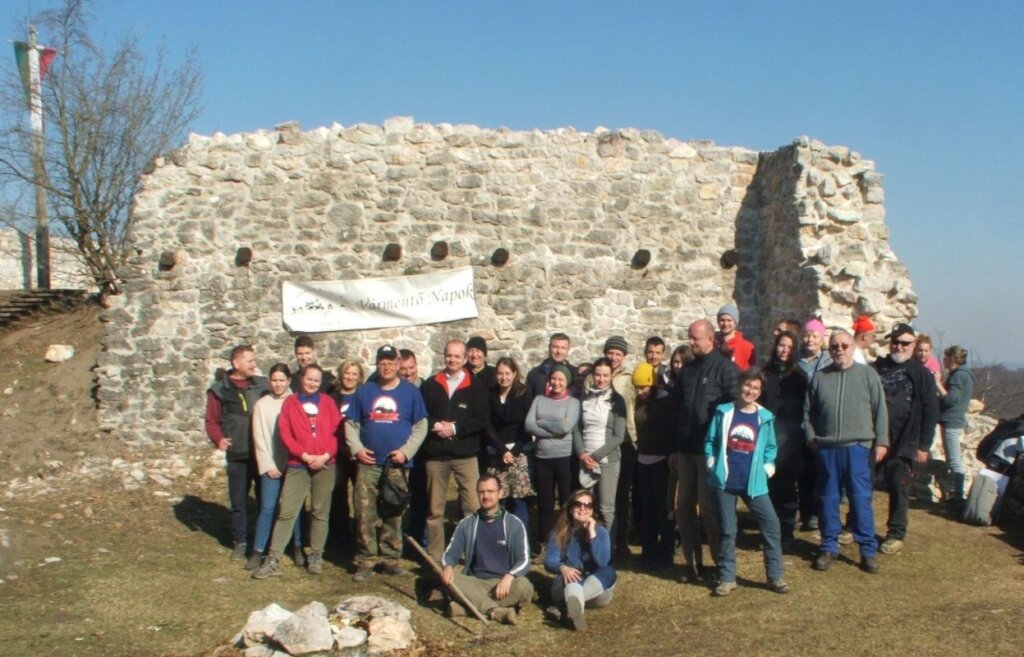 After the long winter nights, when the Friends of Szadvar can rest and prepare for the next year, we could finally meet each other and the volunteers who joined the 30th 'Save the Castle Days' event in Szadvar just a few days ago. The pandemic situation at last getting much better, allowing us to come, be and work together at last.
It was great to see that more and more young people can find the volunteering work meaningful and take it really seriously. They represent the next generation of the Castle Saviors – at least we like to think of them like that. This time we managed to involve 14 students from the ELTE (Eötvös Loránd University, Budapest) who complemented the core 'Szadvar team' and contributed with their hard work to clean the site, especially on the south side of the castle hill. Of course, since they study cultural heritage and history, it was not only a physical exercise for them but an opportunity to see the historical aspects and the insight, how a voluntary project like this works in practice.
Overall, there were close to 40 people working 2 days among and around the stone walls in a pleasant and nice sunshine.
We have also started working on the preparation of the archeological event in the summer. We expect two Hungarian high schools to send their students for the summer event, also representing the next generation. Our archeologist already shared his plan for the location of the trenches all over the inner bailey. Those planned spots now were cleaned and prepared, not only the vegetation was purged from those areas but also the loose stones were moved and piled by the volunteers.
We have also managed to build and install a metal box to collect donations from the tourists who visit the castle hill and the tourist house under it. There is an information sign next to the road which leads up from the 'Szalamandra tourist house' to the fortress. It was erected by us a long time ago – you may remember when a few years back we had to renew it. Now we installed the donation box just on that sign, so if anybody is interested about the castle and stop there, they can also contribute with a small donation for saving Szadvar.
Likewise, thanks a lot for all your generous donations during the last 15 years. Your contribution is essential and unbelievably great. It helps not only the volunteers but all the activities we do for saving this piece of our cultural heritage. We are very grateful for all you've done.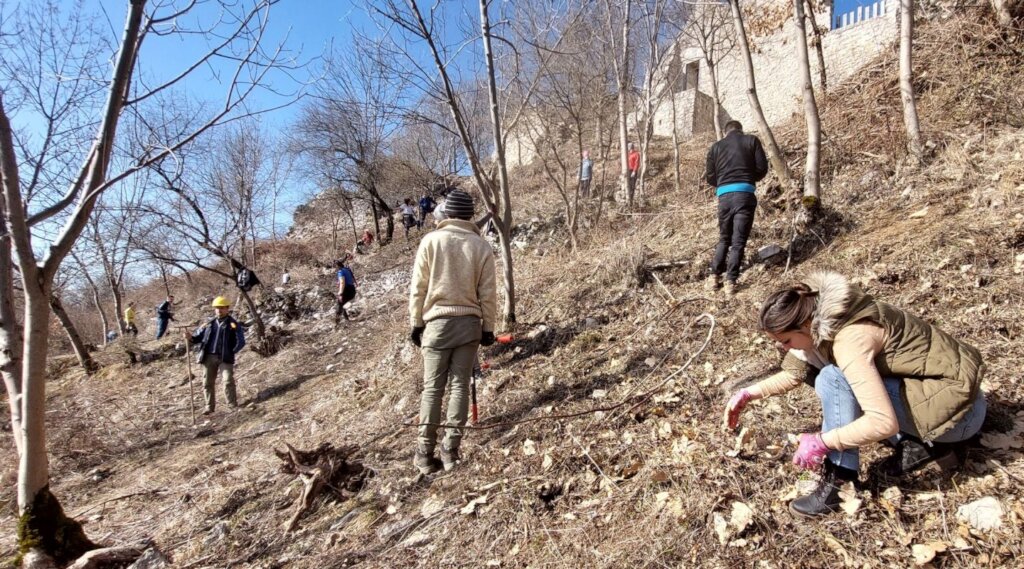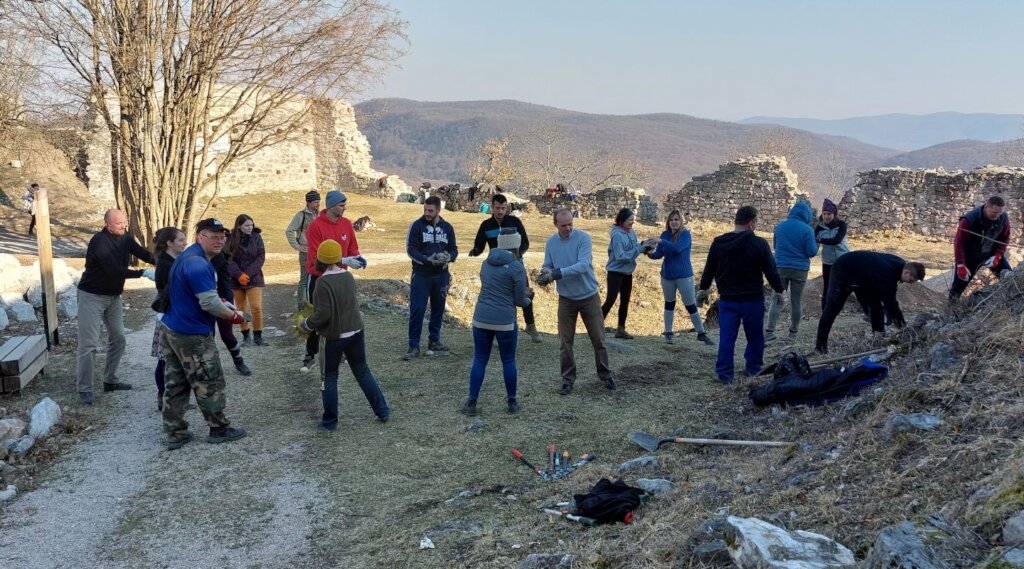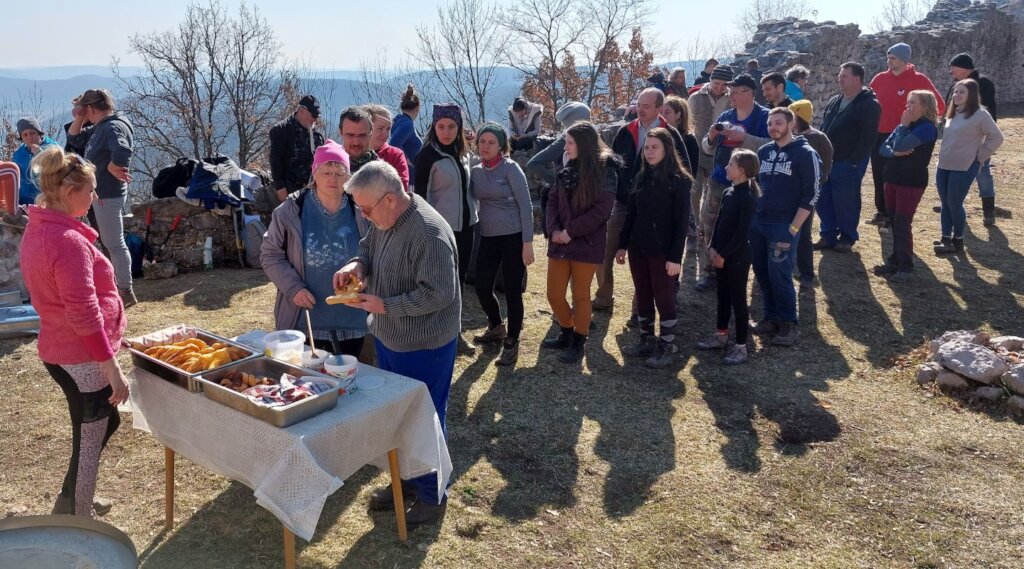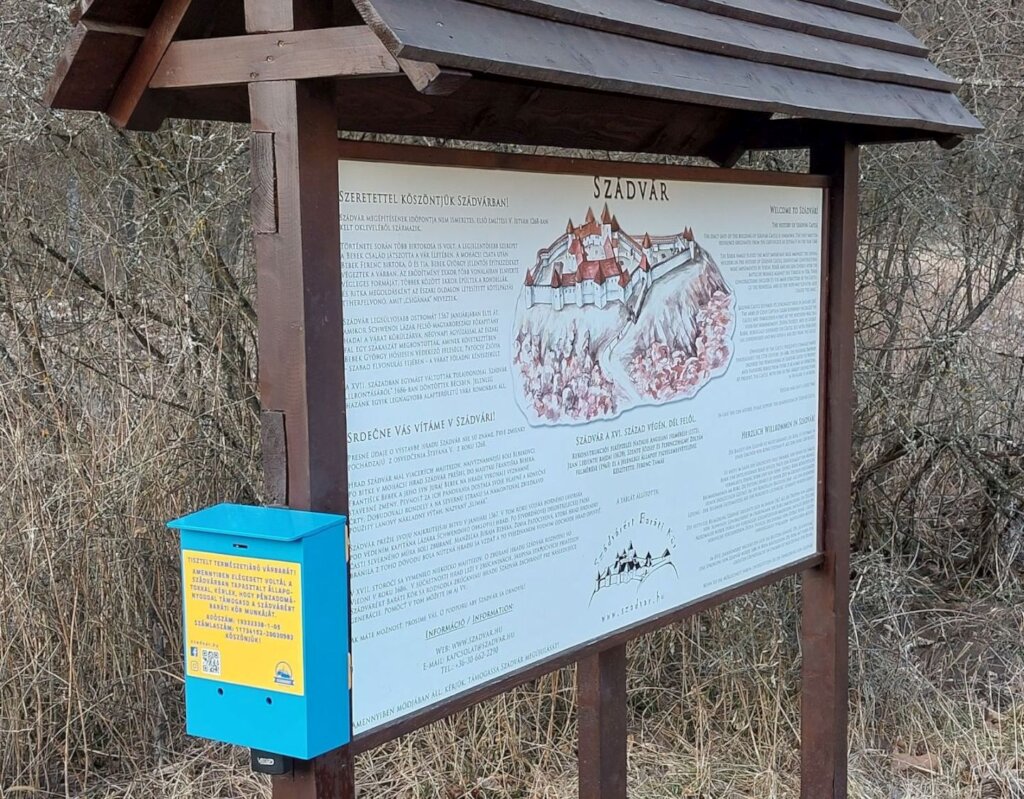 Links: