Project Report

| Apr 26, 2019
'Myth after all is a never ending story'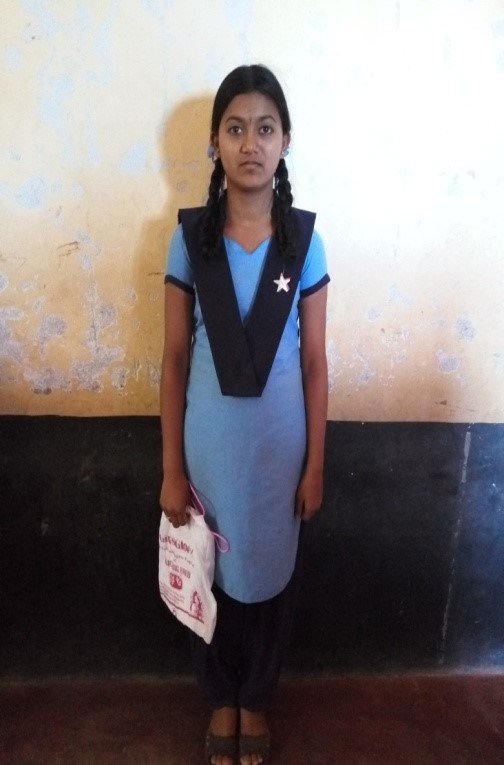 REACHING HAND Girls Glory - (Water, Sanitation and Hygiene (WASH)) program has extended beyond the state boundaries in the past quarter. The program has been gaining more attention with time among more corporate with the impact it has created in Government Schools . We are grateful for your support through this journey.

Highlights of the Past Quarter- REACHING HAND has impacted over 5,039 students
REACHING HAND is extremely proud to receive the 'Certificate of Appreciation' from Dept of Public Intrusion by 'The Government of Karnataka, Zilla panchayat' on 20th February, 2019 for its contribution in the Education sector which includes our Girls Glory Program
We were in news in 'The Sambad- Odia daily newspaper' for the inauguration of 4 renovated toilet units its 'Girls Glory' program' in JELC high school, Korapeet, Jeypore Dist, Odisha. This will benefit 140 girl students to have access to clean and functional toilets. The Manager cum secretary,J.E.L.C schools, Sri Biroj Kumar Benya inaugurated it.
Inauguration of 3 new toilet units and hand-wash unit in GMPS Nekar Colony, near Bhanarghetta Road, Bangalore on 14th March 2019 will impact 346 adolescent female students to attend school with more confidence and dignity.
Clean and functional toilets have been a challenge owing to the summer heat and scarcity of water, hence on account of World Water Day- 22nd March, our team created awareness to 738 children in Doddagollarahatti GHPS about the gravity of issues associated with water shortage and importance of saving water.
-25 MHM workshops were conducted in 17 schools benefiting over 3,100 students.
As always dealing with behavior change is the most challenging issues. Students and teachers were part of the workshop on puberty education and menstrual hygiene management which focuses on maintaining and practicing menstrual hygiene, safe disposal of sanitary napkins, myths and taboos etc. This is to facilitate change in the behavior of the students. End of the session students were given Menstrupedia comic handouts and MHM kits.
Hear from a student beneficiary-
Ashwini is a 7th Grader of GMPS, Yelahanka New Towm. She says," Reaching Hand team came and discussed on MHM and many of us in class were embarrassed to even speak about it. Once I attained puberty, my parents restricted me from taking part in sport activities since they believed it would lead to health complications. Hence, I abstained from taking part in sports".
Majority of us girls feel shy and stressed at school during menstruation and participate less due to shame, fatigue or pain. Psycho-social support for menstruating girls at school was missing. Girls would not even prefer to menstruation with other girls or female teachers at school. Menstruation remains a taboo and negative socio-cultural belief and leads to forced isolation and stigma.
MHM sessions was an eye opener for me and I will break this myth and will take part sport activity hence forth.
Moving Ahead- Reaching Hand is very particular about putting more effort on maintenance and up-keeping of the rest rooms after building because it is the most critical part for sustaining the project.We have developed an effective mechanism to maintain the standard of cleaning by engaging the school HM, SDMC members, teachers and children. New toilet units construction is in progress in 4 Govt Schools in Davengere that will benefit 967 students.
-Maintenance of 30 previously constructed toilets of schools was also monitored and immediate repair works were catered to in the last 3 months.
We are very thankful for your continuous support and look forward to the same through our journey ahead.