Project Report

| Nov 27, 2023
Cleanliness is contagious; spread the word.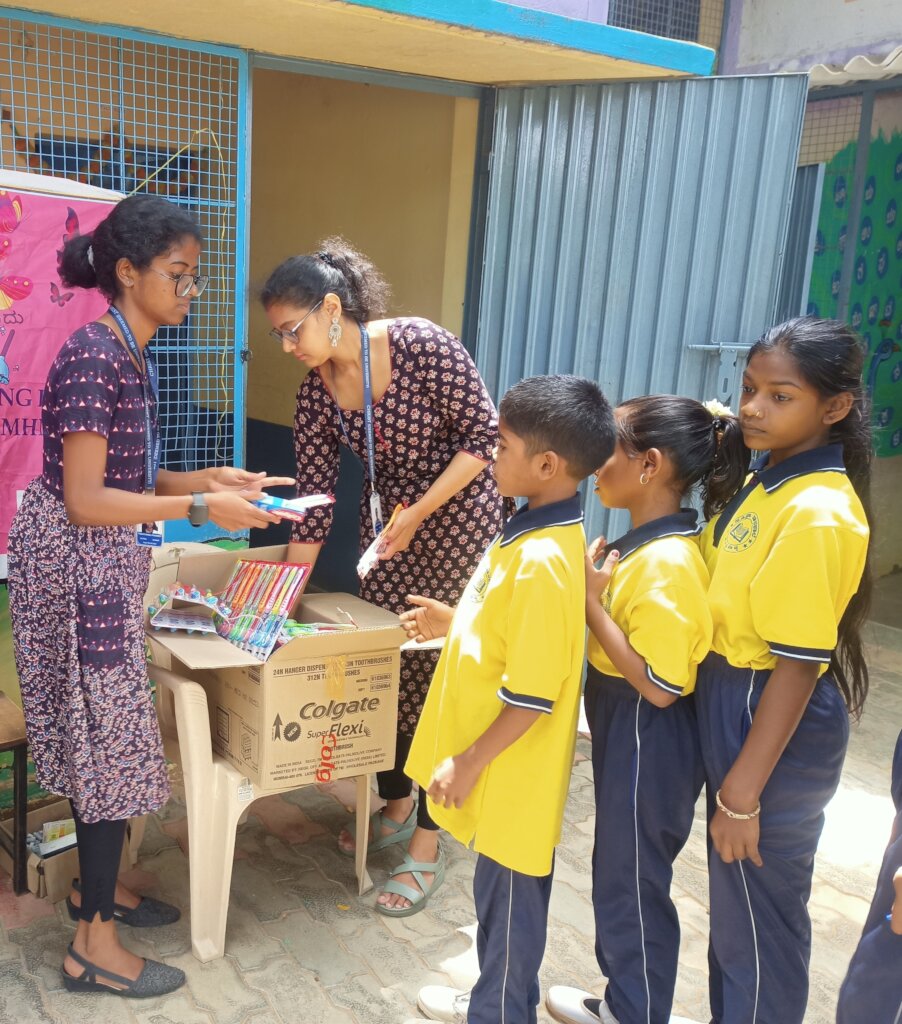 As the saying goes: "Charity begins at home, Cleanliness also follows". It is merely a habit one needs to cultivate in one's life. This simple act of cleanliness, if followed can influence individuals, communities and our society at large.
Personal hygiene when maintained produces mental clarity. Under our Girls Glory Program, we conduct workshops, sessions on Health & Hygiene, Sanitation for boys and Girls.
Many girls studying in Government Schools in India go through many problems such as cultural tabboos, social exclusions and gender discrimination. Thus they are unable to manage their menstrual days in a proper way.
Menstrual Hygiene Management sessions are conducted for adolescent girls where students are taught on the myths and taboos of managing their menstruation.
Within the school context, the importance of a clean environment cannot be overstated. A clean school isn't merely about well-kept classrooms and corridors; it's about creating a space that looks after education, growth, and holistic development. A clean school environment minimizes health problesm, reduces absenteeism due to illnesses, and sets the stage for focused learning.
Moreover, a clean school environment positively impacts the overall atmosphere and mindset of the students. Research has consistently shown that clean and well-organized spaces contribute to improved concentration, better cognitive function, and reduced stress levels.
Activities this quarter:
We worked in 5 different schools, where we built 17 new toilet rooms and provided toiletries as well. 5 Incinerators were installed for safe disposal of sanitary napkins.
We had our regular WaSH sessions for boys and girls. Girls and boys were taught the importance of cleanliness and why it is important to have a clean & neat school. After the workshop each student received a hygiene kit with a pretty smile on their face.
Adolescent girls had separate workshop on menstrual hygiene. They were taught about the different changes a young girl goes through puberty and the different menstrual products available in the market.
Apart from this we did a need assessment in the community to analyse how many schools would further need our intervention. Hoping to rach out to more schools the next quarter.
Attached are some of the pictures. A big thank you to all our wonderful donors.Let us spread the word and ignite the message of cleanliness—where a simple act becomes a initiator for a brighter, tidier world.