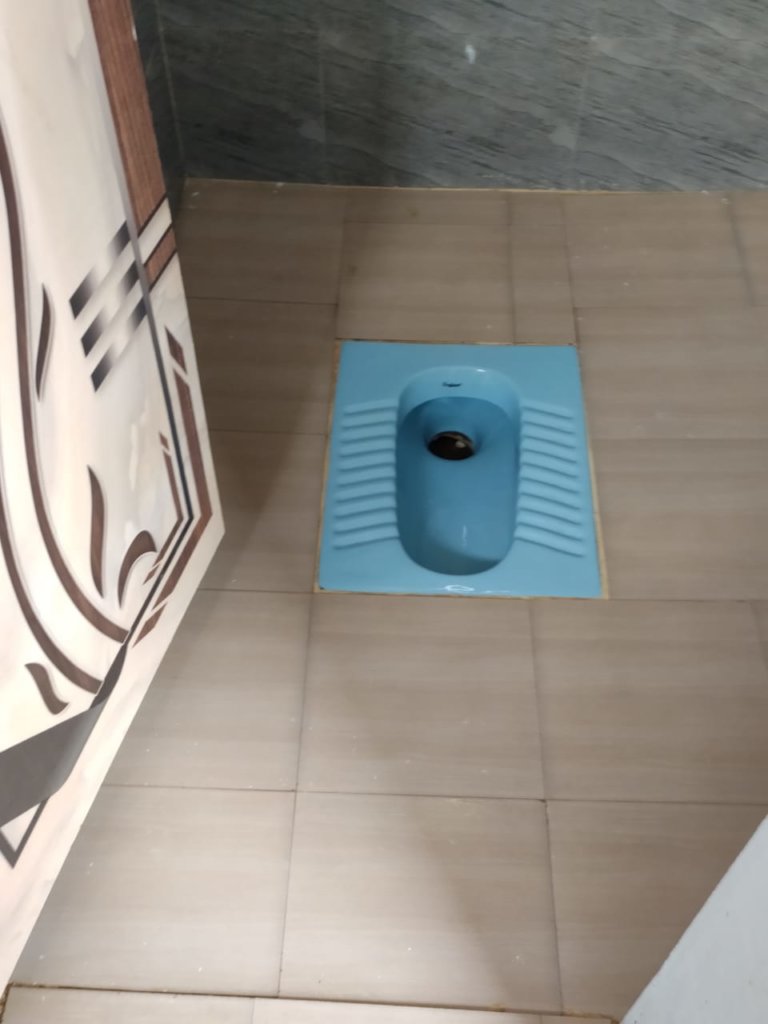 Goal:
It is our goal to provide improved education for Govt Schools, through access to safe sanitation.
Objectives:
To provide access to safe sanitation
To improve girl's confidence by sensitizing adolescent girls on puberty, menstrual hygiene, and WASH
To empower stakeholder community to lead, manage and sustain the school's sanitation and WASH focus
Key activities Implemented:
671 girls and 657 boys have easy access to toilets / restrooms
1320 children will have awareness and encouraged to use basic sanitation and toiletries
Post project management workshop
FGDs on WASH and MHM in the schools
WASH Committee formation in schools
Sensitization workshops on WASH and MHM
Health and Hygiene and MHM Kit distribution
Distribution of Menstrupedia comic
Monitoring visits to ensure quality of construction as per specifications lay down
The project coordinator carried out monitoring visit to the construction site to ensure that the construction Work is carried out as per the timeline

HIGHLIGHTS OF THE ACTIVITIES ACCOMPLISHED
Workshop on health and hygiene:
Reaching Hand organized the Health and Hygiene and Menstrual Hygiene workshop in selected Government schools in the month of February 2021.
"Some great Person rightly said, "The greatest wealth is health."
So, it is important to train the students who are coming from deprived community background.
Sensitization workshops on WASH (Water, Sanitation and Hygiene) for girls and boys and MHM (Menstrual Hygiene Management) for girls, were conducted in the chosen 5 schools. The focus was on building awareness on WASH and MHM practices by engaging visual aids and participatory activities.
Any change in behavior is difficult to achieve in a short period, as it is personal and influenced by culture and social aspects particularly on menstrual practices. Hence this must be addressed simultaneously at different levels -household and schools, to increase the chance of its acceptance.
The workshops therefore began with the starting point of helping the children to understand their current knowledge and practices pertaining to hygiene. The session ended with participants gaining a clear understanding of the best practices in changing their behavior and practices in WASH and MHM.
Methodology use:
The participatory workshop included activities, open discussion, scenarios, storytelling, pictorial images, MHM and Hand Washing animated images - all aimed at facilitating easy understanding for the students of all age groups. Active participant engagement in all learning activities was encouraged.
WASH AWARENESS PROGRAMME
Personal hygiene plays a major role to promote healthy living. WASH awareness programme was conducted in 5 schools - for GHPS Vajarahalli, GHPS Doddathoguru, GHPS Hullalu, GHS Thirumenahalli, GHPS Gokul Matihikere.
Around 1320 students were educated on the importance of maintaining cleanliness in Restrooms, hygienic use of toilets, role of personal hygiene including hand washing, in reducing incidence of water borne diseases.
Sensitization covered the following major components:
Oral Hygiene (with 5 steps)
Bathing Ritual
Hair Care
Foot Hygiene
Toileting Hygiene
Hand Hygiene (with 7 steps of hand washing)
At the end of the session the children were provided with health kits.
MENSTRUAL HYGIENE MANGEMENT
Menstrual Hygiene awareness programs was conducted in 5 schools at GHPS Vajarahalli,GHPS Doddathoguru, GHPS Hullalu, GHS Thirumenahalli, GHPS Gokul Matihikere.,
Around 400 Girl students were oriented on importance of maintaining and practicing menstrual hygiene, safe disposal of sanitary napkins, myths, and taboos etc.,
Workshops were started with the icebreaking session to make the students comfortable with the topic. Following inputs were imparted to the children during the session:
Socio-cultural beliefs and taboos surrounding menstruation
Girls' understanding and knowledge of menstruation
Current menstrual hygiene practices in schools
Teaching of puberty
Interpersonal relationships and
Psycho-social support
Recommendations for better menstrual hygiene management
Students were educated on importance of adopting good menstrual hygiene practice to enjoy good health in pursuing their education, best practices on hygiene management.
The workshop was divided into two sessions.
Topics discussed in first session were puberty and hormones, premenstrual symptoms, myths, menstrual cycle, using preferable sanitary pad, taking balance diet with lots of fruits and vegetables to replace the blood loss and prevent anemia, tips to maintain menstrual cramps, followed by ice breaking story session on real incident on Menstruation.
The second session focused on the importance of changing the sanitary pads regularly and disposing the used sanitary pads in the pits to prevent from bacterial infections, washing the genital areas and keeping the areas between the legs dry to avoid soreness development. At the end of the session, MHM kits were distributed to 400 adolescent girls in 5 schools.

OUTCOMES:
Girls have an understanding on how to calculate their menstrual cycle, which was one of the major drawbacks as most of the girls come unprepared to school during their menstruation days.
Menstrual Hygiene Management was explained during the sensitization workshop. Girls are now acquainted on the proper usage and disposal of sanitary napkins.
Workshops created the environment for the students to openly discuss their issues and problems faced during their menstruation.
FOCUS GROUP DISCUSSION ON MENSTRUAL HYGIENE:
Data collection methods used were: Key Informant Interviews (KIIs) and Focus Group
Discussions (FGDs) in schools. The survey was conducted in all the 5 Govt schools.

Staying focused on the water, sanitation, and Hygiene (WASH) was the objective of our project. Conducted the Focused group discussion on menstruation hygiene practices for the girls in the selected government school. The aim of the event was to bring the current practices, challenges, and attitudes of the schoolgirls regarding menstruation to light.
OBJECTIVE AND THE AGENDA
OBJECTIVE
To describe the process of adapting an MHM focus group discussion (FGD) guide into a board game.
Agenda
© Background
© Key Components
–Game rules and administration
–Adaptation of the FGD questions
–Results
–Lessons Learned
Sample sizes TOOLS SAMPLE DESCRIPTION Questionnaire for School Girls (Key Informant Interview + Focus Group Discussion).
It was important to us to create a comfortable environment, in which questions could be answered honestly, and group discussion could occur naturally. To achieve that, each group we give the printed Questionnaires which was in their local language (kannada) which helped students to understand the question easily without any confusion.
Facilitator conducted the game. The purpose of this FGD was to understand and assess the current knowledge and awareness about menstruation among adolescent girls. Along with FGDs in-depth interviews were also conducted to understand the personal hygiene practices, taboos, and the means of disposing of sanitary pads and menstrual challenges and needs etc.
Adoption of FDG Questionnaires:
FGD Questionnaires sound like a game but also to increase the interaction.
Improve the details of the response.
Integrated and participation method.
Keep the game fair and fun.
What strategies used in this Question?
Results
The game result 4 type data
© Video recording
© Written Data (participates)
© Drawing
© Photographs
During the group discussion, girls discussed the toilet hygiene in schools, their feelings, challenges, is the sanitary pad easily available in schools, and societal beliefs regarding menstruation and MHM at home and school. They also discussed ways that these challenges can be overcome.
WASH COMMITTEE FORMATION
WASH Committee were formed in selected government schools. Prior to the formation of the committees, children who were interested in the health leadership were
shortlisted and oriented to participate in the campaign/election. After the campaign all the
students exercised their franchise and casted their votes in selecting their leaders. Totally 355 girls actively participated and casted their valuable votes and elected their WASH committee leaders.
INCINERATOR
Installed incinerator in 5-schools and oriented the girls and the school staff on how to use it in a right way.
POST PROJECT MANAGEMENT
Post project management workshop was organized on 22nd January 2021 in GHPM Yelahanka New town. The aim of this workshop was to enable the school management and the teachers to own the project and to derive collectively the post project plan for their schools. Hence to ensure maintenance of the Washrooms by brining significant changes in promoting hygienic sanitation facilities for the children studying in Government school to have improved positive change and self confidence among the girls contributed to their dignity and privacy in accessing detached toilet units.
The Government officials from education department were present (CRP) Cluster resource person and POED President of education department for the program and appreciated work of the Reaching Hand work. Workshop was very interactive, and the school staff shared their experience working with reaching Hand and the facilities provided by Reaching Hand how it is creating big impact in Girl's life during the menstruation. After this, Post project maintenance Group activity took place where all teachers and HMs were participated in group discussion and discussed on How they can maintain the Toilet building which can sustain for long term and students can be benefitted.
CONSTRUCTION/RENOVATION OF RESTROOMS- TOILETS AND HAND WASHING UNITS
Renovation of existing non-functional restrooms and construction of Restrooms in the schools, were taken up as per UNICEF usage norms of 1:35 (1 Toilet for 35 children). After choosing the best location in consultation with the school management, contractor from the empanelled contractors, were assigned construction work through 'Work Orders' with detailed specifications with quality check, monitoring and payment norms. Progress was monitored jointly by the school management and Reaching Hand Team. Renovation and Construction and creative painting of restrooms in selected government schools are completed on time.
WOMEN'S DAY HIGHLIGHTS
Women 's day was organized by Reaching Hand at GHPS Vajarhalli government school Bangalore South-1 on 8th March 2021. A Total of 25 members have attended the program. Cluster resource person (CRP) Mrs. Usha was attended and Participated in the program along with other women.
Based on International women's day Theme 2021 (Choose to challenge) few game events were arranged by Mrs. Esther Praveen (Reaching Hand) and all women's participated with full exhilaration and winners got prizes. And all the participants who were participated all honoured with the women's day gift and enjoyed the day. At the end of the program, all the winners who won the prizes have Performed the catwalk along with other women participants.
South -1 Government Cluster Resource officers appreciated the event at Vajarhalli community school and making the day memorable in their life.