Project Report

| Jan 19, 2022
International Students restoring the forest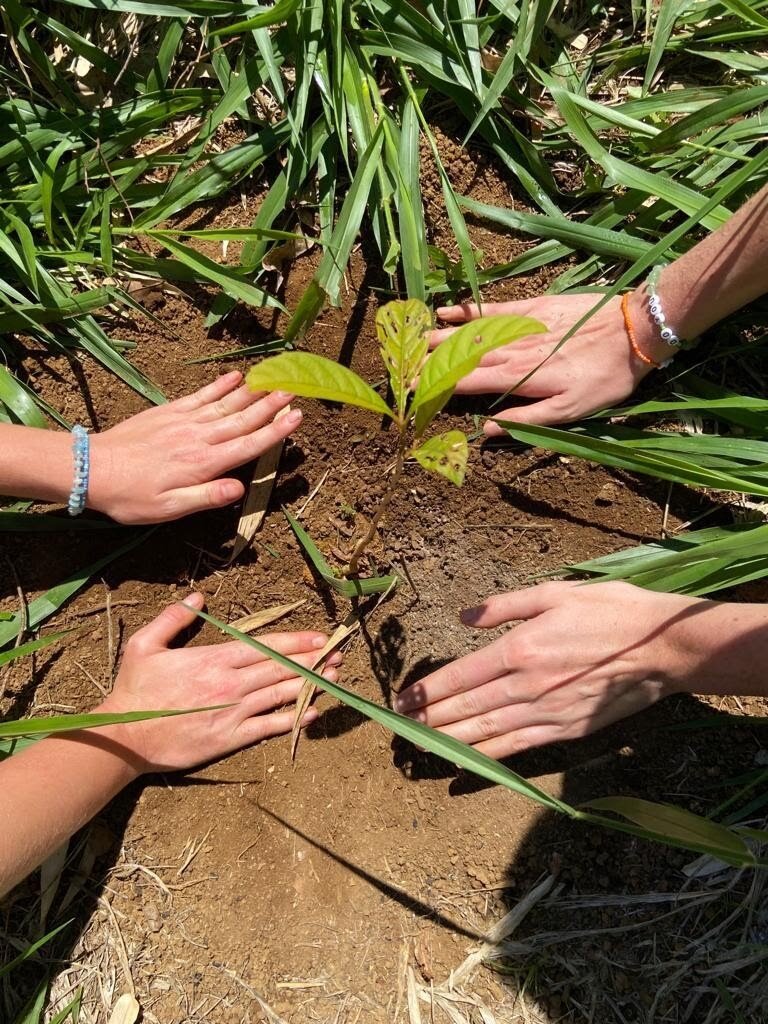 Dear donors,
We hope you are doing well, and can share our joy at the return of our foreign students after nearly twenty months!
As you may remember, our program of students and volunteers welcomes people from across the world to get involved at the intersection between biodiversity conservation and sustainability.
And that basically adds up to two main themes - forest restoration and education for sustainability.
The return of our foreign students coincided with the middle of the rainy season - a great time for working in the nursery and going into the field to roll up their sleeves and plant some trees.
Over these past weeks, we were able to plant on several local farms, always wth the objective of restoring forest cover and protecting springs and streams. Some sites are planted, some are monitored and maintained, and in some cases we replant in the case of losses.
We`re working hard to complete our target of planting 20,000 trees this rainy season, and the rain is really helping us. In fact we`ve had several days when it`s been altogether too wet to plant - the roads turn to mud, the rivers rise, and we have to work in the nursery or in the office instead of planting! But we are super flexible, and heavy rain days give us the opportunity to upload our data and plan out our forestry activities for 2022.
So thank you, thank you for your support. Together we`re restoring the forest - and that benefits everyone!
with much love, and we`ll talk soon,
Luiz and the Iracambi Foresters