Project Report

| Mar 3, 2022
Goooooool! We hit our target!!!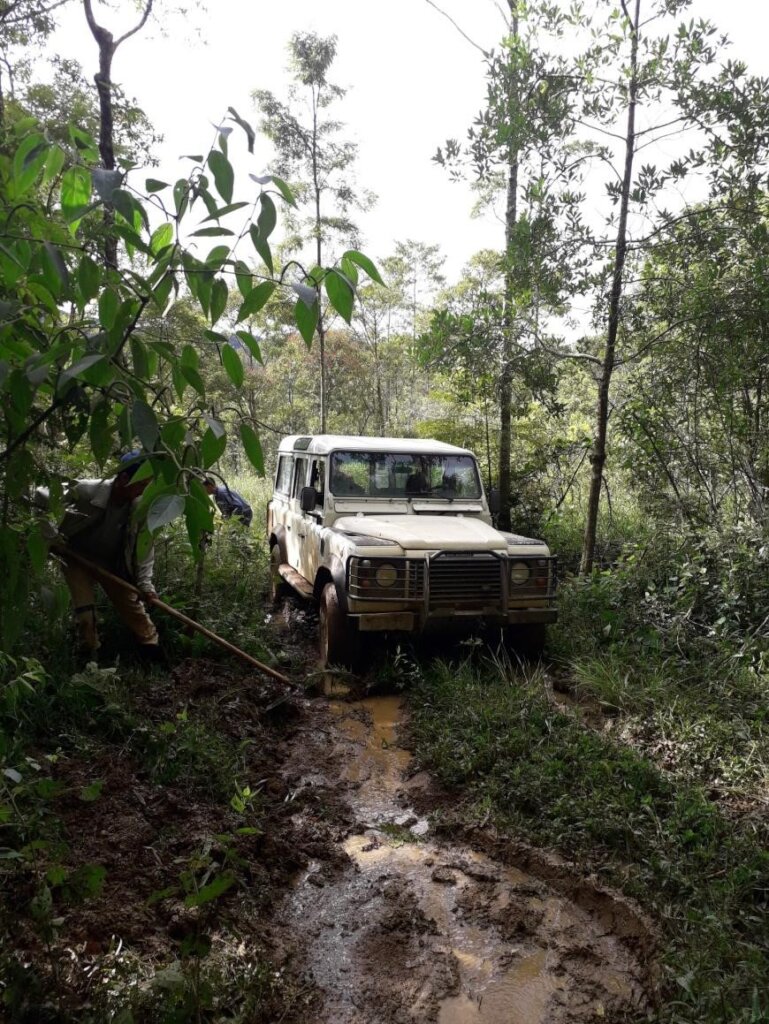 Dear wonderful donors!
In one of last year's reports, we told you folks that we've been doing a lot of work around Iracambi to start the year in good shape! And, fortunately, WE MADE IT!

Taking advantage of the wet season to plant is one of the most important things that we can do, and we must say that this year it rained A LOT, which was good for our baby trees. But, as for us humans, we were stranded in our headquarters, trapped for hours, when the rain flooded the bridge between Iracambi and our neighbors.

We also got soaked through during planting, with our hands all covered in mud which never seemed to dry. Not to mention the times the jeep got stuck and couldn't get up to the planting sites with the baby trees because of all the mud.

But suddenly, out of nowhere, the sun came out, and brightened our days.

On the days that followed we could see that the sun was shining, obviously to help us achieve our goal, which was about to be reached. And we managed to hit the target of planting 20,000 seedlings out of a total of 55,000 by the end of the 2023 planting season!!!

Yes, that's exactly what you just read: thanks to the hard work of our team and volunteers and especially thanks to the support of YOU, our incredible donors, (which enables us to keep going), we are now one step closer towards saving our forest.

For sure, we still have a long way to go, but we wanted to celebrate with you all! We also wanted to give you just a sneak peek at what else is happening at Iracambi, including welcoming some of our fellow environmentalists from The Nature Conservancy for a meeting to set up a partnership this year. Check out the photos below...

So, stay tuned, `cause who knows what may happen next?

With rainforest love and many thanks from the Iracambi team