Project Report

| Sep 7, 2021
Iracambi forest program on steroids....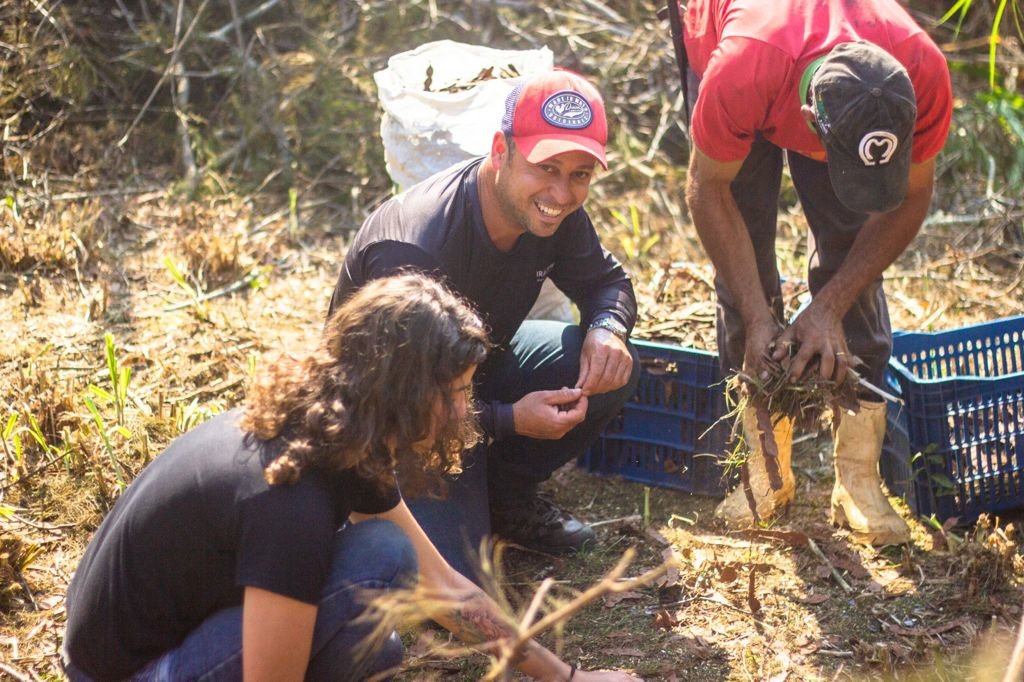 Good afternoon, dear donors,

It's actually been raining this past week - remember we told you that the old timers were saying the rains were coming early? We don´t think this is actually the real rains yet, just a rehearsal, but we´ll take what we can get, and it´s amazing how just a few days of gentle rain can transform the landscape overnight.
And it's most welcome, as we approach the planting season.Over the past couple of weeks we've carried out another six farm visits, so we're well up to speed. Which is just as well, since once the rains set in with a vengeance we can have days when even the most hardy teams in the toughest of vehicles can scarcely make it up to some of the planting sites!
But so far, so good, and Deivid is very happy with the nursery situation. His seedlings are looking happy and healthy and his team has been scouring the forest for seeds, since the work of making seedlings depends on when the different tree species set seed. He reckons they've collected around forty kilos of seeds over the past few days, and collecting is only the start. As you know, different seeds require different methods of preparation, and all seeds require the right combination of water, oxygen, temperature and sunlight. Some species require scarification – not as bad as it sounds! Scarification simply means breaking through the hard outer coat that is designed to keep the seed in a state of dormancy. This can be done by passing through the digestive system of an animal or bird, or by gently sandpapering the hard outer coat to let the seed emerge. It's a lot of work, but we have yet to persuade Deivid to pass the seeds through his own digestive system..... You can also soak the seeds to soften the outer coat. Some seeds even require fire conditions to germinate, can you believe?
Another news item is that we'll be welcoming a new forestry coordinator at the end of the month, and there is much to be done before he arrives. Deivid and Alfredo will be paying a visit to one or our colleagues in Rio state who is an expert in large scale reforestry and will certainly have much to teach them. They are also signed up to become drone pilots which is going to simplify our monitoring considerably.
Lots going on down here. But we wouldn´t have it any other way.
So thank you once again for your amazing support. You are the best!
With much love and appreciation from the Iracambi Forestry Team
PS We forgot to tell you that we have another expert pair of hands helping out in the nursery. Her name is Fran, and we're thrilled that she has joined the team.