Project Report

| Jul 27, 2021
Trees, transport and team members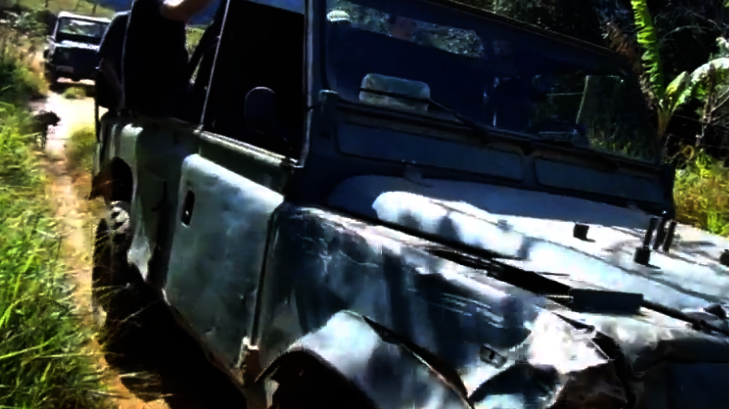 Dear wonderful donors and partners,

We hope you are all doing well and staying away from covid?

This week we have another couple of interesting news items to share with you, and once again neither of them would have happened without your ongoing support to our forestry project. Thank you, thank you!

Let's start at the beginning. If it wasn't for your support, we wouldn't be planting trees on isolated farms. And we wouldn't be needing every conceivable vehicle at our disposal (and then more,) to get them there. So, as you can imagine, over years of heroic service, every Iracambi Land Rover has acquired its unique collection of scars and bruises. Which is why we're now entering a competition to win a new one – please wish us luck! Voting is open to the public, so we'll keep you posted, and, if we're among the finalists, we'll be asking for your help!
Meanwhile down in the forest nursery, next season's baby trees are looking super healthy, and nursery manager Deivid is very happy with the first crop of seedlings that are flourishing on the on-farm nurseries. Fingers crossed that we don't experience any extreme weather events – some of our colleagues in the state of São Paulo (around 500 km south of here,) recently lost a lot of their seedlings to five straight days of frost.
And now for the second news item. We are delighted to introduce our new nursery assistant, Averaldo. He, too, is a member of the local community who has recently discovered a real talent for working in the nursery. Welcome, Averaldo!
Not only do we have a new nursery assistant, we also have a new program coordinator - Luiz. He´ll be joining us in a couple of months when he has finished up on his current job. We'll tell you more about him when he arrives, but here's a newsflash. Luiz has fallen in love with the Serra do Brigadeiro mountains, and recently bought a piece of land adjacent to our new reforestry site. (This all happened completely independently of the job offer, but it has to be a good sign!) We are so happy to have a solid core of foresters in place before the planting season starts in October/November.
And finally for an item of housekeeping. We're busy scanning a bunch of receipts for larger expenses like salaries and items of nursery equipment. Every purchase we make comes with an official receipt for tax purposes, and, as you may suppose, not every supplier is eager to provide them…. We'll enclose them in our next letter. But we wanted you to see a little of where your money goes.
So many thanks for all your support, and we'll talk soon. (And, if we're among the finalists for a new car, we'll let you know right away!)
With love and appreciation from the Iracambi Forestry Team

PS Did you notice the carbon counter on our website?