Project Report

| Nov 24, 2020
What the global crisis taught us about resilience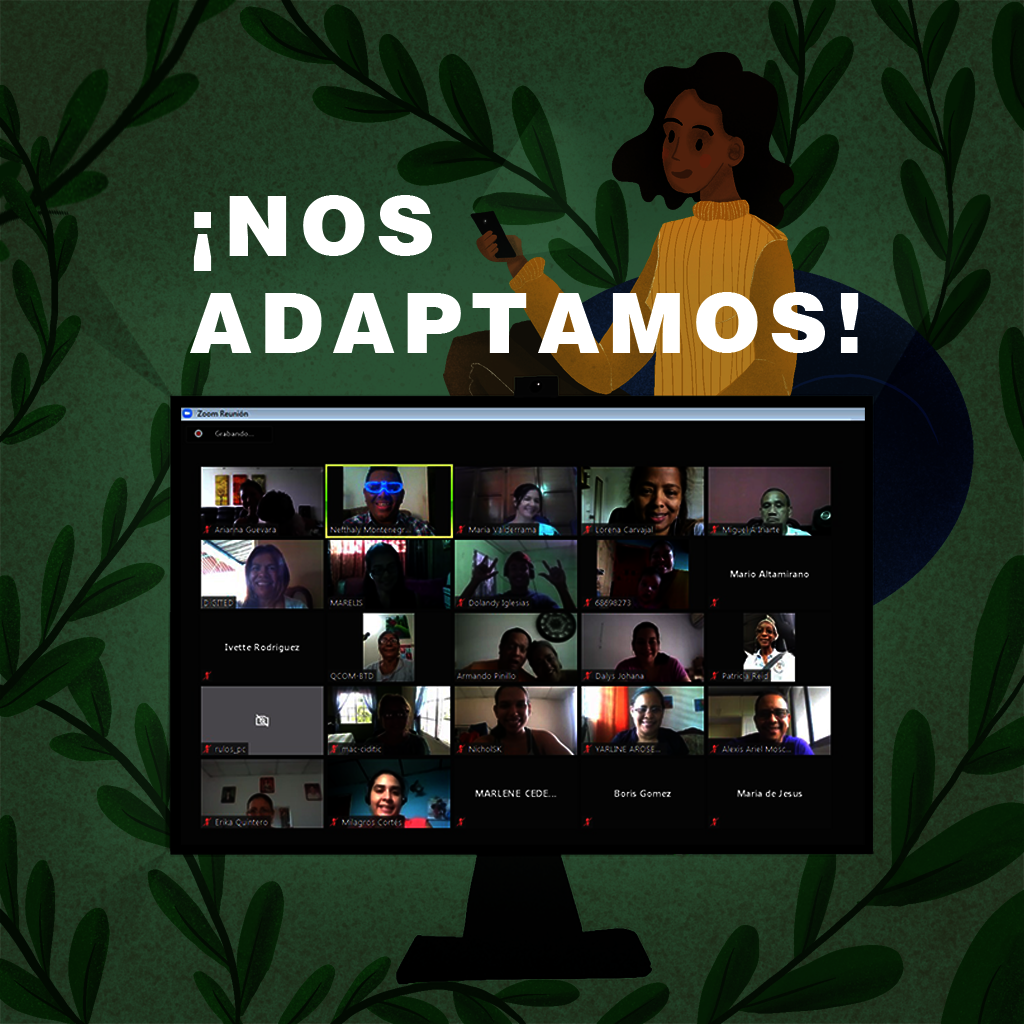 Resilience: Calicanto's Secret Sauce
#genderequality #sustainablelivelihoods
Like to so many other organizations globally, 2020 represents a year of great challenges but also incredible opportunities for Calicanto. As a result of the COVID19 crisis, Panama established strict sanitary restrictions reducing social and physical mobility by 80%. Since this measure limited the continuation of the face-to-face execution methodology of the CAPTA Program (Training for Work), the foundation rapidly began working on alternatives to continue the implementation of the program. Meanwhile, the team worked directly on assisting 332 former graduates on issues that would help them cope with and counteract the effects of the health crisis.
By the end of August, the foundation had managed to pilot the new version of the CAPTA Program under the virtual modality. This adaptation has allowed the continuity of the program and the inclusion of more beneficiaries, approximately a 45% increase. Through CAPTA Relief and the support of the French Embassy we were also able to reconnect with the program's graduates to implement a new program called CAPTA Ambassadors, part of our follow-up program Conexiones.
According to the United Nations Development Program, Latin America will experience the most severe economic recession in decades due to COVID19. Most countries in the region are at risk of losing two decades of progress in the fight against poverty and inequality. The foundation seizes this unique opportunity of adapting the CAPTA Program through which it can continue to fight poverty and reduce the social gaps towards access and economic opportunity.
Our Program's Evolution
Our 2020 Impact
So far this year we have directly benefited 506 women through our programs through the support of international and local partners.Through the implementation this year of three CAPTAs, we will have 86 new CAPTA graduates. They will continue their personal and professional journey to be ambassadors of the program and agents of change in their communities.
What we know
The public health crisis and social isolation have amplified the uncertainty, placing many women's livelihoods at risk. With the appearance of COVID19, we have observed the emergence of three variant at-risk population that:
Increased their vulnerability due to recent inequalities.
Relapsed due to risk factors within their environment.
Became vulnerable to the social and economic crisis.
What we have done
We have strategized on reducing the digital gap to reach and support more populations through CAPTA Virtual.
We continue to educate and empower women while expanding our impact to other regions of Panama.
We have reconnected with the CAPTA graduates to expand their sense of belonging and connection to the local economy.
Our weekly Espacio Positivo sessions on IG live are stronger than ever! This month specially, we have partnered with the French Embassy in Panama for a special project called Network of Ambassadors for the Prevention of Gender Violence. The project builds awareness towards the topic of women & violence. So far our 10 female ambassadors have reached and mentored 625 women across the country.
Our plans for 2021
Thanks to our partners and donors we have started to fundraise towards next year. For this #GivingTuesday we are seeking to continue to raise funds to be able to implement our 2021's strategy to continue to fight poverty and educate women in Panama through:
5 Virtual CAPTA's
1 CAPTA pilot program for men
1 CAPTA Ambassadors
Strengthen our virtual platforms for the CAPTA & Conexiones Programs