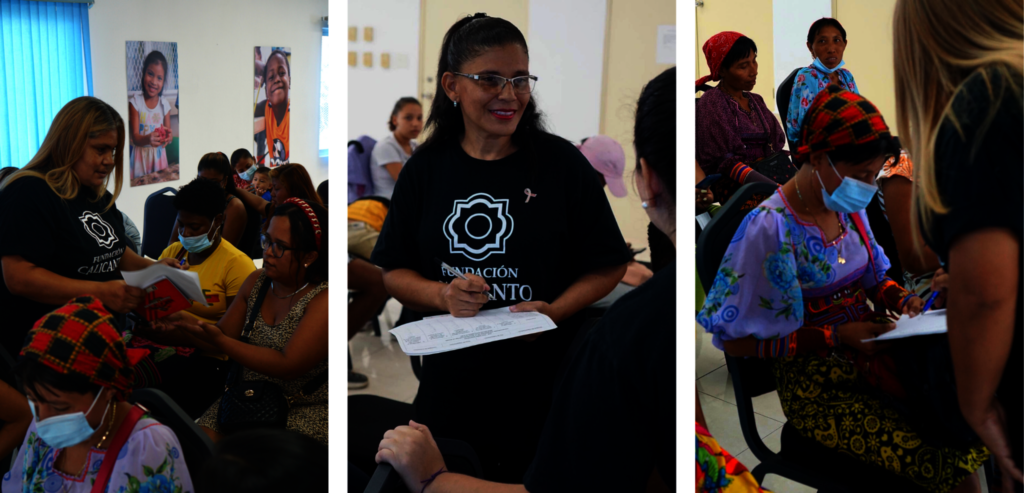 Unleashing Women's Power: Preventing Violence and Empowering Communities
As we navigate the first months of 2023, at Fundación Calicanto we are reflecting on the achievements that our organization has experienced over the past year. We are proud to report that 2022 has been a year of remarkable achievements.
We are thrilled to share the great news that Fundación Calicanto's team has grown in 2022, allowing us to reach even more women through our mission of empowerment. We are committed to helping women break down the barriers and achieve their full potential. Thus, we are happy to say that our team has grown in size and strength.
At Fundación Calicanto, we understand the importance of extending a helping hand to those who need it the most, especially during the persistent crisis that has affected the entire globe. Obtaining large grants has become even more challenging and competitive, which is why the support of individual donors is crucial at the moment. We are proud to say that, despite the crisis, we have been able to continue our work, focusing on women's economic empowerment by building their emotional, professional and social capacities through our comprehensive training programs.
Fundación Calicanto's program "Agentes de Cambio" is a shining example of how women can empower themselves and their communities. Composed of alumni women from our CAPTA program, the group received specialized training in gender-based violence prevention and are now able to share this important knowledge in their own communities. We are pleased to report that the women of last year's program exceeded all expectations and objectives, doing their work with great responsibility and a shared-group spirit.
The group managed to directly impact 839 people through their talks about gender-based violence prevention in a wide variety of communities. In fact, 90% of those who attended their talks claimed to feel safer and more prepared when confronted with a violent situation. The multiplying effect of their education and outreach efforts is far-reaching and can help create a safer and more equitable world for all.
In recognition of the impact they generated, we launched a campaign in appreciation of their work and to award visibility to each woman and their commitment. We are also thrilled to report that through the campaign, we managed to reach more than 500,000 people through our digital content and via traditional media.
At Fundación Calicanto, we believe that empowering women is one of the most important things we can do to create a better world. By providing women with the training and resources they need to succeed in the workforce, we are not only helping them, but also their children and extended families. As Melinda Gates said, "When we invest in women and girls, we are investing in the people who invest in everyone else."
We want to express our deepest gratitude to all of our donors for their support, which has allowed us to continue our mission. We encourage everyone to join us in making a difference in the lives of those who need it the most. Together, we can create a better future for everyone.