Project Report

| Jan 2, 2020
End-of-year Breakfast Program updates
By Sana Zaidi and Nighat Fatima | Project Manager and Early Childhood Education Lead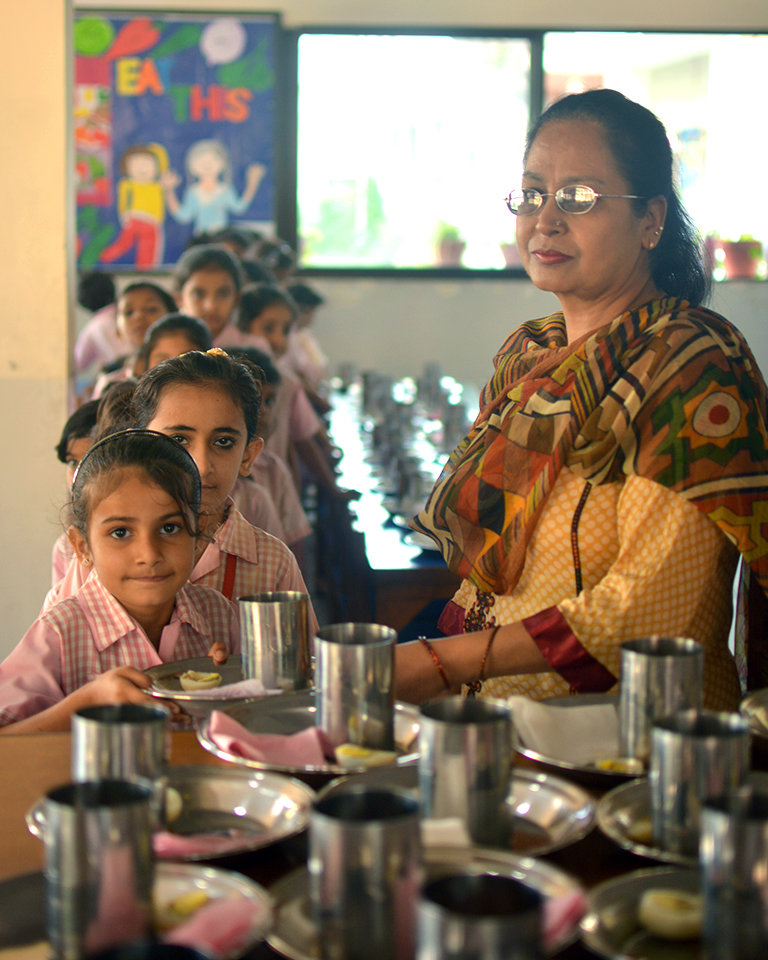 Zindagi Trust's Breakfast Program, which aims to provide students with a nutritious locally sourced meal to start the day, is continuing with fervor at our two adopted government schools. The program seeks to integrate and build awareness of health, nutrition and environment among our young students.
At Khatoon-e-Pakistan Government Girls School (KPS), breakfast is served to students of nursery, kindergarten, first grade and second grade totaling 250 students. However, due to its larger student body, SMB Fatima Jinnah Government Girls School (SMB) is currently only able to serve breakfast to their 300 kindergarten students.
New arrivals at our tiny farm
Students of the Environment Club at KPS have planted bottle gourd, ridged gourd and okra in the backyard garden and we are looking forward to them becoming an addition to our breakfast menu soon! While the early years students are not a part of the club, teachers and gardeners regularly take them to the vegetable garden and allow them to explore the process of growing food. Students walk around, spot vegetables growing at different stages and water the crops as well. We hope that such a practice allows students to develop respect and an appreciation for the earth and the food that it gives us.
What's on the Menu?
We strive to create a menu which has the appropriate mix of whole grains, fiber, vitamins, minerals and protein. All effort is made to ensure processed foods are eliminated such as using dates as a sweetener instead of sugar, preparing bread in-house instead of using store-bought options and sourcing hormone-free fresh milk from a local farm. The focus is to provide a healthy and balanced meal without compromising on taste. This time both our decided on the same menu, which included boiled eggs, aloo parathas (flatbreads stuffed with potato) seasoned with crushed cumin, spinach omelettes with whole wheat roti, wheat cereal, black chickpea salads with potatoes. Yogurt, milk and a mix of seasonal fruits such as oranges, pomegranate melons, apples and bananas served daily.

Please continue to support this program and share any ideas you may have for affordable, local and healthy menu options to fuel the brains that will shape Pakistan's future!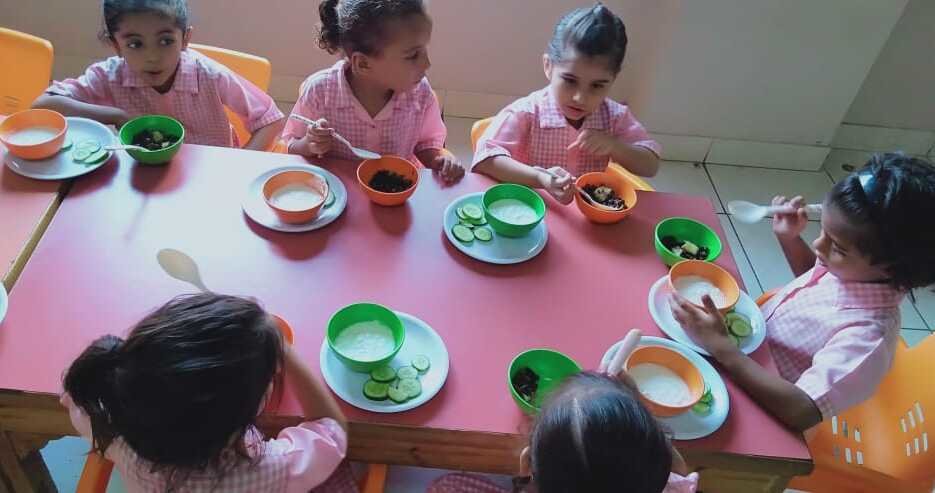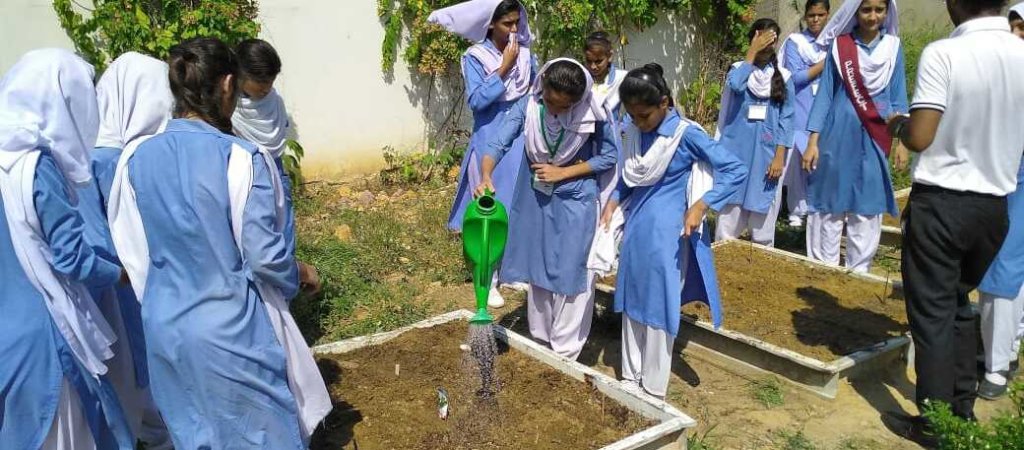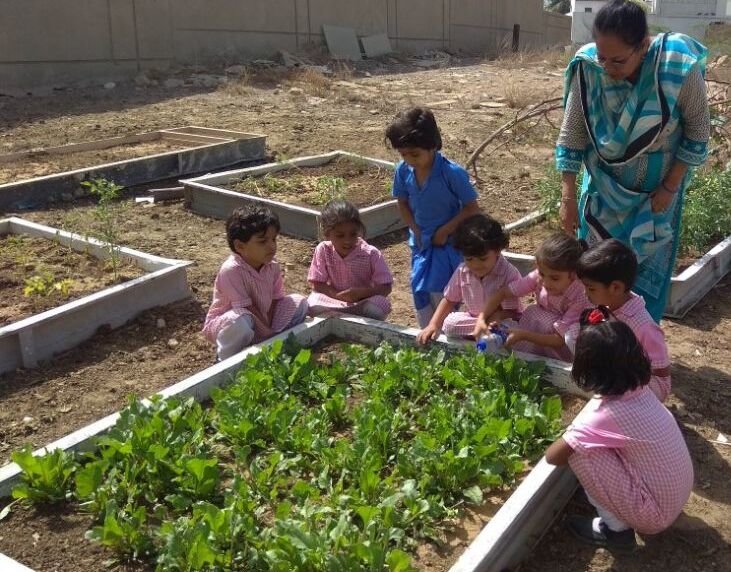 Links: