Project Report

| Dec 15, 2021
The Breakfast Club Back in Business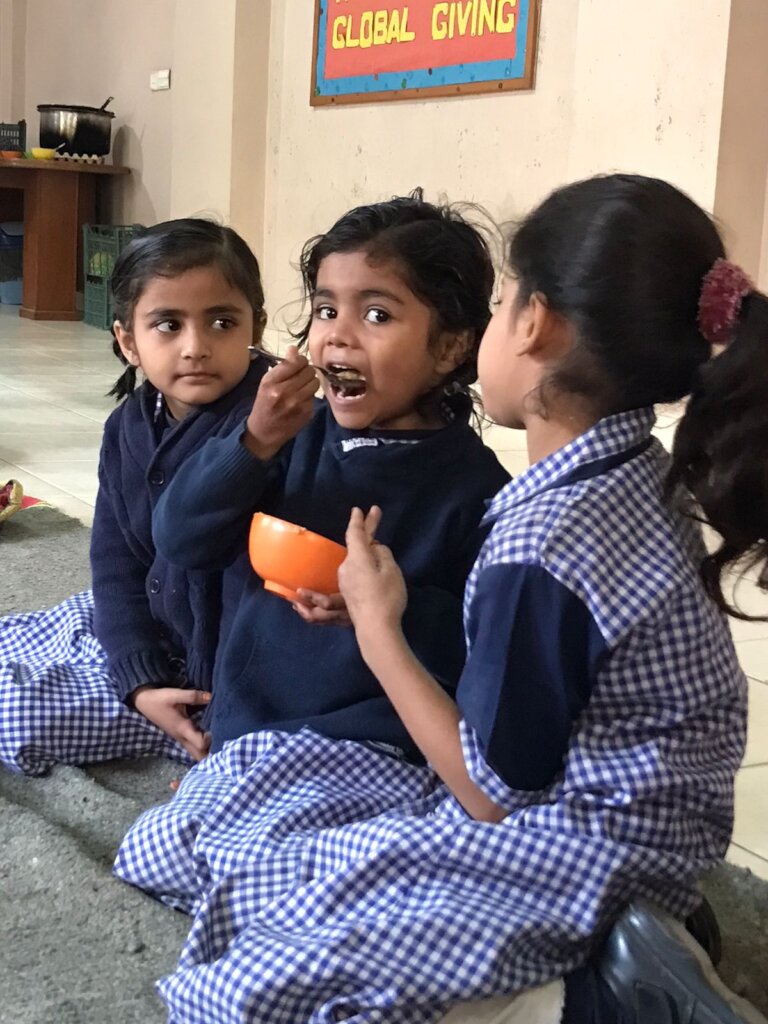 With fall came good tidings and delight as students returned to their classrooms in September 2021. Students attended physical classes, interacted with their teachers, and eagerly resumed their learning as we witnessed the possible return to normal post-covid lockdowns.
Special programs like Art, Sports, and Music were also restored to their glory. Similarly, the breakfast program at Khatoon-e-Pakistan Government Girls School and SMB Fatima Jinnah Government Govt Girls School came back with the same vigour. There were a few modifications, with another grade added to the breakfast program and a new carefully planned menu for the winters, but our students remained their same excited selves who looked forward to the daily breakfast.
Beginning in September 2021, the breakfast program extended to cater the first graders of SMB Fatima Jinnah Government Girls School. This means that kindergarten to grade II students at Khatoon-e-Pakistan Government Girls School, and kindergarten to grade I students at SMB Fatima Jinnah Government Girls School can now enjoy a nutritious meal daily before their school day begins. As a result of the breakfast program extension this year, both schools combined provide breakfast to 710 students every day.
ECE I teacher Ms. Ambreen and ECE II teacher Ms. Zakira informed that the type of food students most enjoy are vegetable based salan and paratha, which are two of the many varieties on our breakfast menu. The winter menu includes egg, milk, soup, palak anda, and roti. The hardworking kitchen staff takes joy in preparing fresh meals in a hygienic environment. Abida, a cook at SMB Fatima Jinnah Government Girls School has been working here for eleven years and is adored by the students. She cooks and serves delicious meals for the students every day and often encourages them for second servings.
Teachers and the kitchen staff encourage students to thank god before they begin eating. They say a prayer as a community, gladly devour the breakfast, and make their way to their classes with full tummies. According to Ms. Zakira, some parents cannot afford healthy food for their children, so it helps them budget their expenses as their children are provided with an option at school. Even if parents can afford nutritious food, students often do not eat breakfast at home, and the breakfast program motivates them to start their day with a healthy meal. By watching their peers eat on the school campus under the supervision of the teachers, students are more likely to join and take part in the program.
Our Breakfast Program has had a positive impact on students' class attendance as well as their overall energy. Students look forward to having breakfast with their friends and learning about the nutritional value of the food on their plates. Therefore, the breakfast activity makes for an overall wholesome experience for the students. The food acts as a fuel for the day, the environment as a place to mingle with fellow peers, and the teacher supervision as a reminder of the importance of food.