Project Report

| Dec 7, 2022
Bread and Butter-Makes All Things Better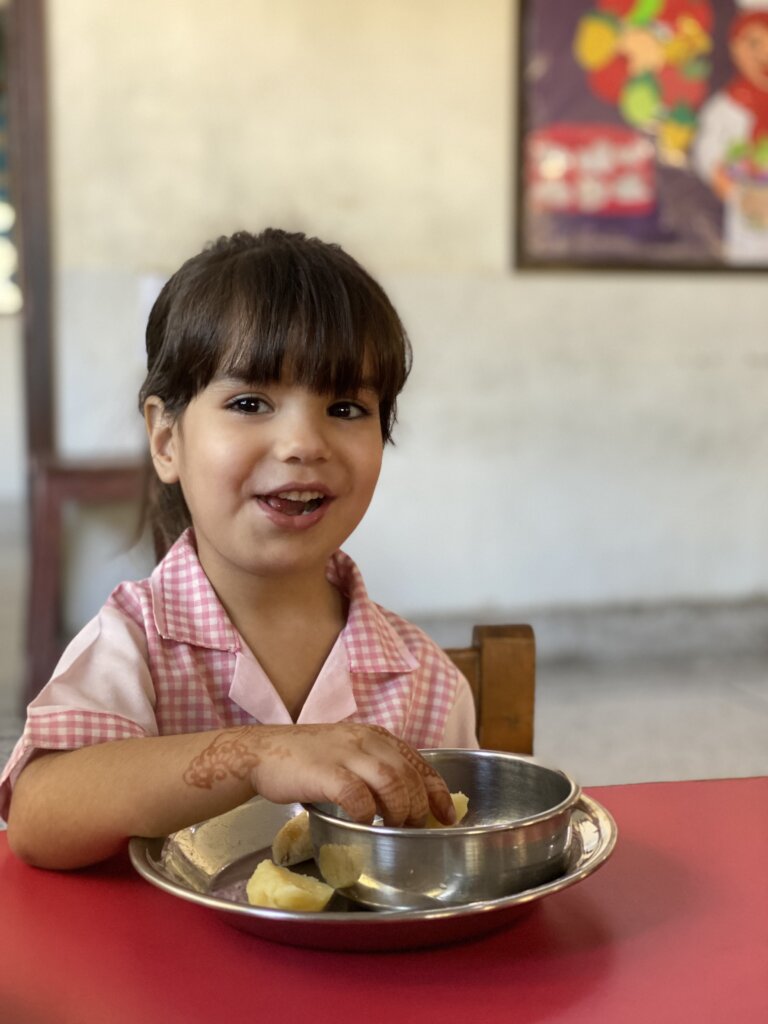 As the humdrum of another academic quarter alongside the Karachi heat leaves the students tired and weary, the breakfast program ensures students can rely on healthy and energizing meals to combat all fatigue.
To attain the true essence of the holistic education Zindagi Trust envisions, providing students with an enabling environment is a crucial component to tap into. Hence Zindagi Trust has initiated programs such as providing breakfast to its students to maximize their learning potential all the while ensuring that the institute continues to provide them with opportunities that increase their accessibility to all facets of academic and daily life.
Hence, with the beginning of fall, comes a new breakfast menu. Keeping in mind that developing brains and growing bodies need the necessary nutrients to function at a productive capacity, our breakfast menu is specifically catered to fulfilling the nutritional and seasonal needs of our students.
Starting the day with protein, calcium and fiber is linked with increased cognitive capabilities that can help students learn better and boost interest in multiple activities throughout the day. Similarly, stable glucose levels attained from eating healthy sugar such as fruits can stabilise energy levels all the while improving the ability to focus, process information and counter reason or form logical links.
The menu for the months August-October is as follows:
Monday: Boiled Eggs with a glass of Milk
Tuesday: Bowl of Mixed Seasonal Fruits
Wednesday: Wheat Porridge
Thursday: Khichri/Cooked lentils and rice with Yoghurt
Friday: Banana Shake
Saturday: Boiled Potatoes
Teachers remark that since the breakfast program has kicked off, students have shown a higher level of interest in what's being taught in class, student response and participation have improved significantly and a few students have even shown improved abilities to understand and grasp concepts.
With winters coming forth, menu revisions are currently underway and through the support of our generous donors, Zindagi Trust will continue to ensure students are provided with the most important meal of the day.