Project Report

| Jun 6, 2018
Beyond the Breakfast room: The New School Garden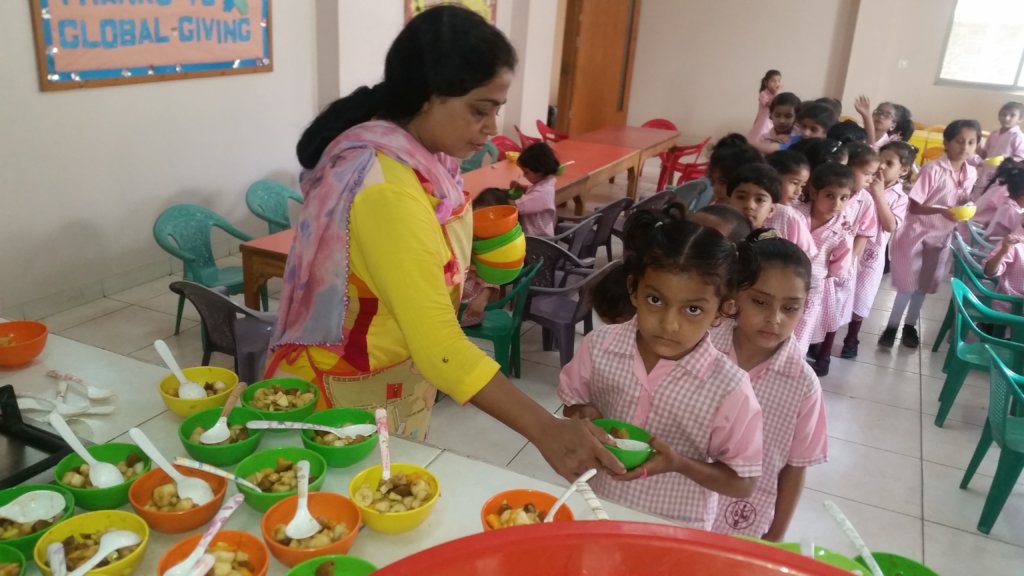 As we reported previously, much to Karachi's dismay, winter ended too soon! The warmer season pushed its way in relentlessly and culminated into a heat wave in May, a two week chapter that recently just closed. However, the Breakfast program at Zindagi Trust's adopted schools likes to see things positively. For them, the changing season meant getting into action, turning on their creative minds, and renewing the menu with yummier, more nutritious, and climate appropriate items for our elementary grade students.
The current menu at SMB Fatima Jinnah Government Girls School comprises homemade omelet with chapatti, boiled eggs, vegetable sandwiches, fried vegetable, spinach with chapatti, chick peas, pumpkin and sunflower seeds with fruit salad, wheat porridge with chicken and vegetables, vegetable soup, chicken soup, sweet porridge, and khitchri (lentil pilaf) with yogurt. Milk is served daily as usual.
The latest menu at Khatoon e Pakistan Government Girls School includes dates, milk, yoghurt, porridge, fruits, vegetables, chickpeas, eggs and milk shakes. Furthermore, wheat porridge (mixed with dates, milk and sliced bananas) and wheat flat bread (served with a mix of butter and dates spread) were also introduced. Most excitingly, harvests from the school's vegetable garden are now also being served for breakfast. These included sweet potato, spinach, and bottle gourd.
Our vision for the breakfast program is about inculcating healthy living habits in our students and we like to take this value beyond the breakfast room. We do not see the breakfast program in isolation from the rest of a students' intellectual development. As such, for long term impact we have involved the school nurse, the gardeners, science teachers, canteen management and parents in the process of implementing the breakfast program.
For example, the school nurse plays an instrumental role in instilling values of health. In the past couple of months brief sessions were conducted by the nurse with pre-primary students during breakfast time regarding healthy eating. Before breakfast started, students were made to line up and wash their hands properly. They were told about the benefits and method of proper hand washing and teeth brushing. She also identifies students who are reluctant to eat and talks to them. Furthermore, the school nurse collaborates with school administration and canteen staff to ensure that a healthy variety of items is available in the canteen so that the same message of healthy eating is affirmed by everyone at school.
On Earth day, teachers and gardeners took students to the vegetable garden and allowed them to the explore the process of growing food. Students walked around and spotted vegetables growing at different stages and watered the crops as well. We hope that such a practice allows students to develop respect and an appreciation for the earth and the food that it gives us.
At Khatoon e Pakistan, breakfast is served to students of Kindergarten, first grade and second grade totaling 200 students. However, due to its larger student body, SMB Fatima Jinnah is currently only able to serve breakfast to their 266 kindergarten students. Although students are happy to be growing up and moving on to higher grades they really miss starting their day with the breakfast "class." AT SMB, First grade students repeatedly ask their teachers about the breakfast program which they had grown to love. Breakfast had fast become an activity for them that not only provided them with a healthy delicious meal— which they probably otherwise would not eat— but also an opportunity for social interaction and learning eating etiquettes. The current KG 2 students who will be promoted to the first grade from April are being mentally prepared, along with their parents, to bring home-made nutritious meals to eat in lunch break. The provision of breakfast has really boosted student admissions in the Early Childhood Development grades (ECD) at SMB which we are glad to see.
The Breakfast program is no doubt a hit. All visitors comment very positively on providing hot-meals to the young kids. The parents of newly admitted kids were specially very happy and overwhelmed by this facility at school and appreciated the efforts of the management and the concept of having healthy food. These newly admitted kids will hopefully uphold having breakfast every morning and inculcate the tradition of regular and healthy breakfast at their homes.
Please consider making a donation to our breakfast program to continue supporting nutritious meals for children in Pakistan's public schools!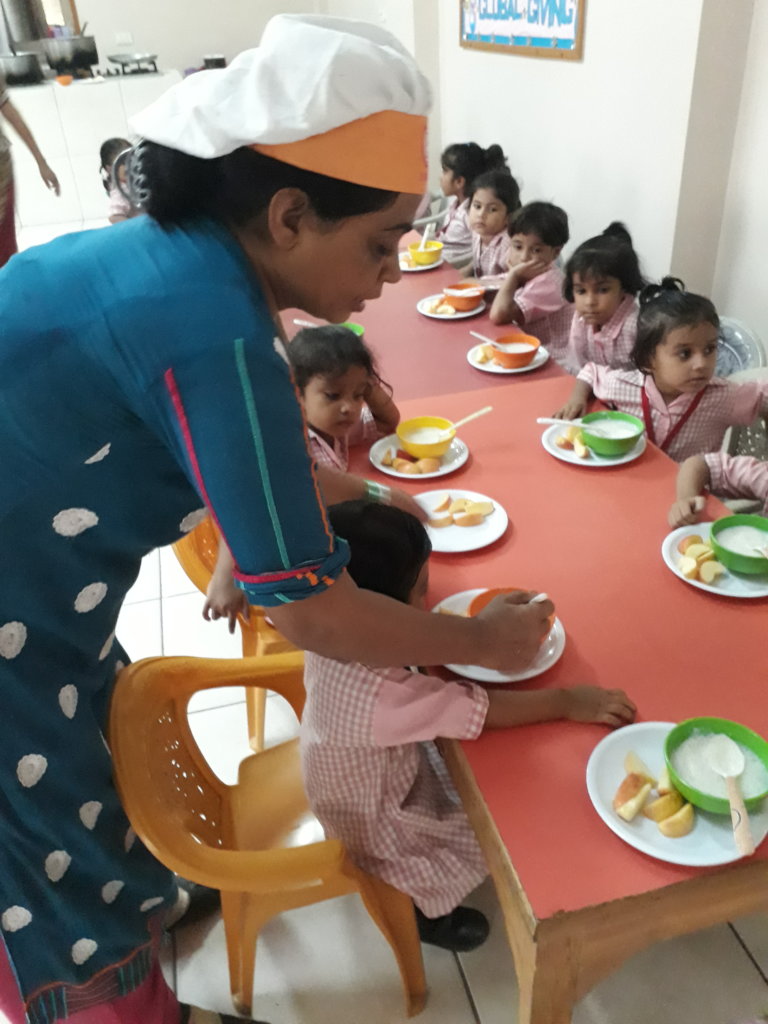 Links: