Project Report

| Sep 8, 2017
Bringing Breakfast to 200 more schoolchildren!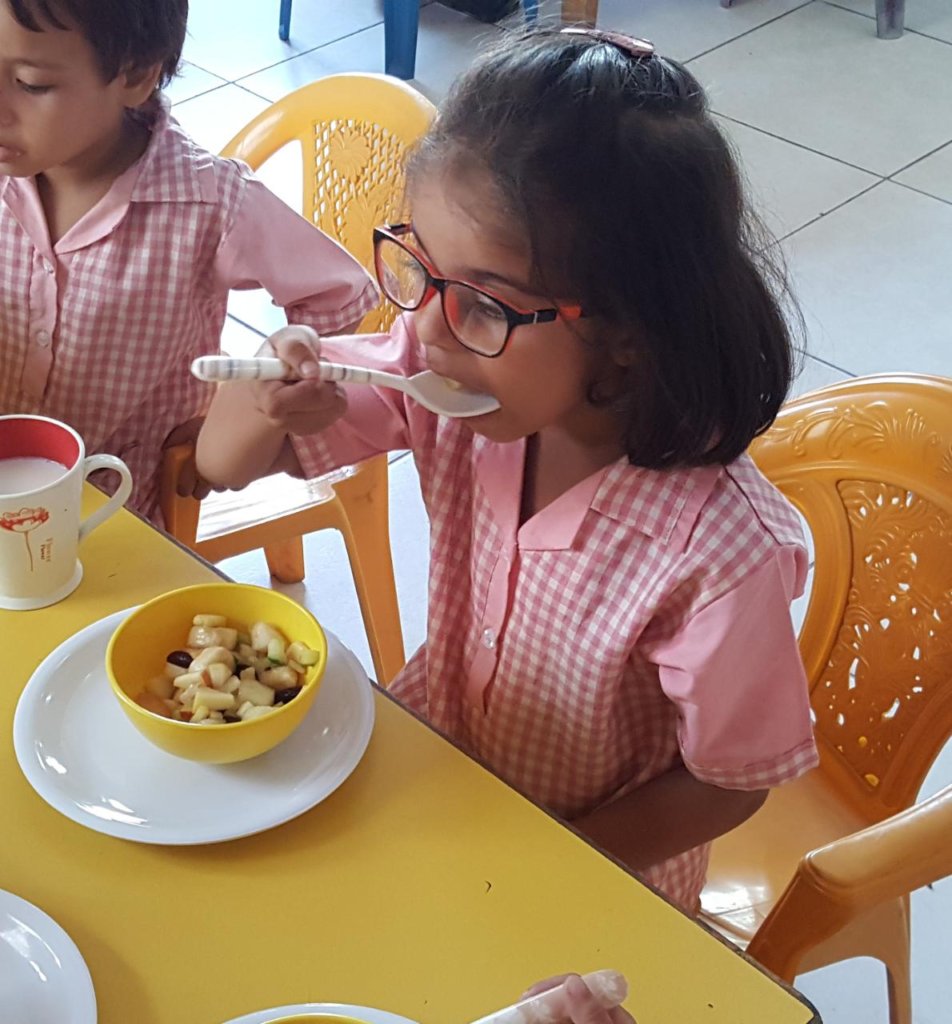 We have expanded our Breakfast Program to 200 more children at Khatoon-e-Pakistan Government Girls School (KPS), the second school we adopted under our School Reform project. In addition to the 250+ students of Kindergarten at SMB Fatima Jinnah Government School (SMB), we are now providing a daily breakfast to more than 200 students of Kindergarten, First and Second Grade at KPS.
From our experience at our first adopted school as well as from established practice around the world, we know that children who eat a nutritious breakfast have more energy, do better in school, and make healthier choices throughout the day. We are already reaping the benefits of breakfast at KPS - with both teachers and parents reporting a change in the students. The youngest students at school who used to be specially irritable, restless, tired and unable to focus on their lesson are now perceived to be taking keen interest in classroom activities.
"I find my students more active than before as a result of which they are able to give excellent class performance. The breakfast has really boosted their energy levels in a positive way," remarked a Kindergarten teacher at KPS.

As with our first school SMB, the weekly breakfast menu at KPS has also been carefully developed with consideration given to nutritional value, availability of quality ingredients and an aim to develop a taste for a wide variety of foods in our students. Special attention is paid to the maintenance of hygiene standards in the kitchen. Some of the items featured on the KPS menu include different varieties of eggs (scrambled, boiled, half boiled egg), fruit and bean salad, oats, porridge, milkshakes, dates, chickpea salad and homemade chapati along with different vegetables.We are also happy to report that the student have now started to love sago in milk or milkshakes.
At SMB, the previous quarter's additions to the menu such as whole wheat chapatis and porridge are going strong. A new addition this month has been an elaborate fruit chaat or salad featuring cucumber, carrot, red beans, chickpeas, along with seasonal fruits and dates. Vegetables with chapati, yogurt and sago pudding or kheer was also introduced. Children are given information about every new item added to the menu so that they learn to recognize and appreciate it for the nutritional value, taste, origin, as well as the benefits of eating it.
Milk is served daily as usual at both the schools.
Please consider making a donation to this program to continue supporting breakfast to fuel the brains of tomorrow's world!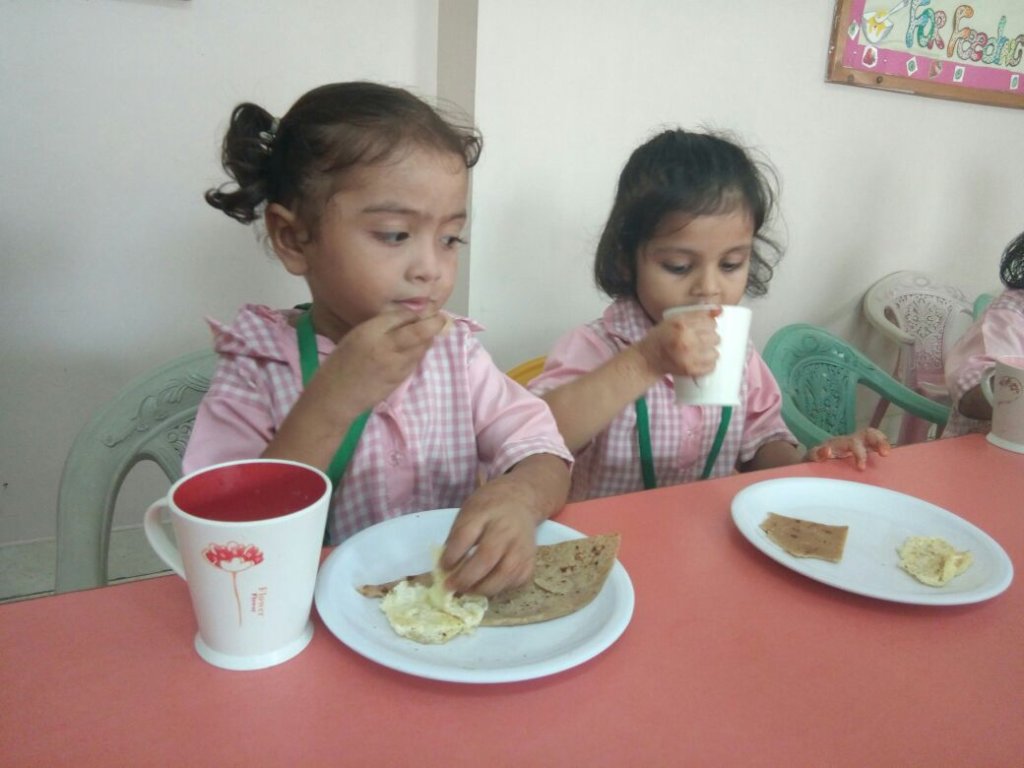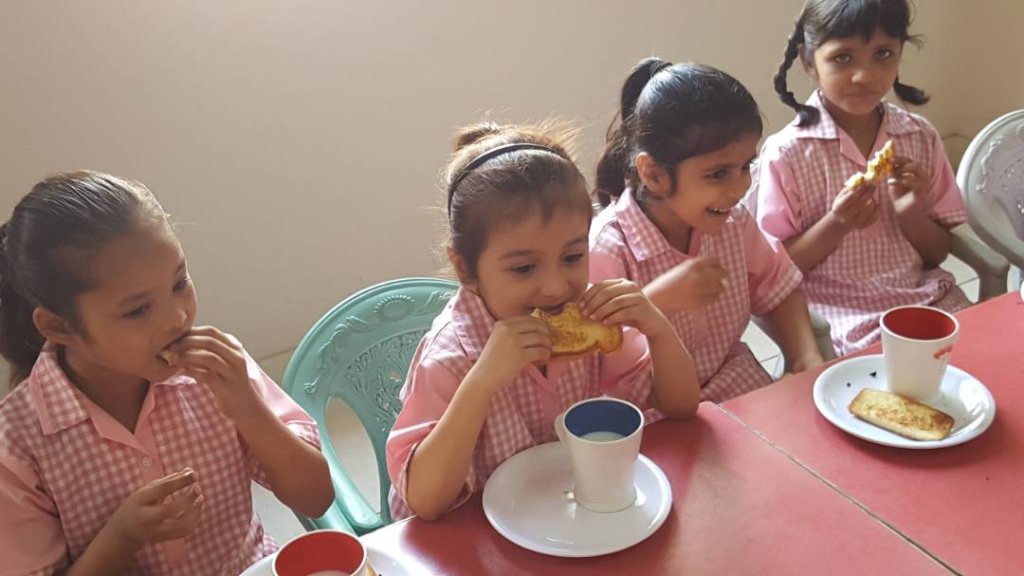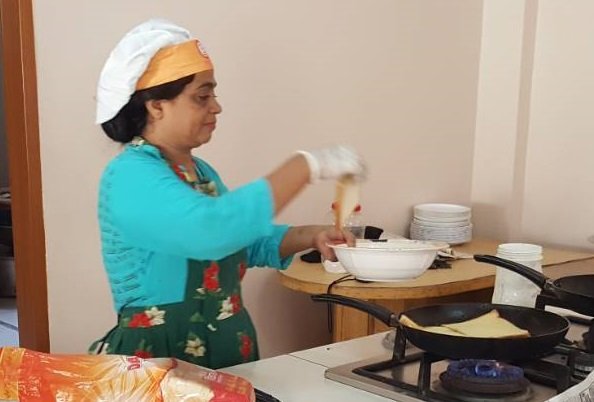 Links: