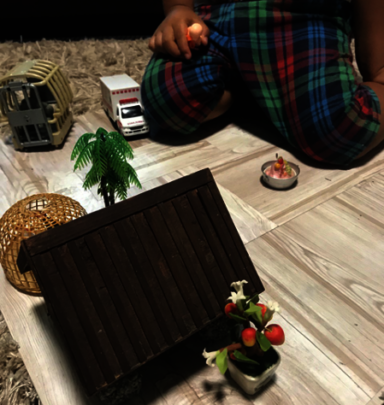 During these four months we provided 66 counseling sessions (21 online sessions and 45 onsite sessions) for 12 clients. Due to the COVIC-19 situation in Thailand and the area where we live, we were not able to conduct onsite session with our child as well as we found some challenges to continue the session through online channel. Therefore, we need to drop some sessions with our young child clients.
However, we also have some good news to report while providing our service during these four months. We found that there were more and more people are keen to look for help when there found mental health challenges. For example, there was one of the clients who reached out to us and asked if she could come and see our counselor. As counseling service normally costs quite expensive to Thai people and mental health system in the government hospitals may not be able to fulfill the needs of all clients. We are pleased to be a part where people could open their heart and burden with.
We also started our Twitter Spaces (or HUG Spaces) where we could expend the knowledge of mental health to people who are surfing on the application. We got some positive feedbacks from the audience especially students gaining understanding on the mental health issue and find some techniques to look after themselves and better support people who are struggle with mental health issue.
Hopefully, HUG's counseling work would keep continue supporting Thai people both children and adults during the difficult time. We are confronting loss and conflict which losing people's hope to their day-to-day life, but we are not giving up to help them find their strengths and resilience.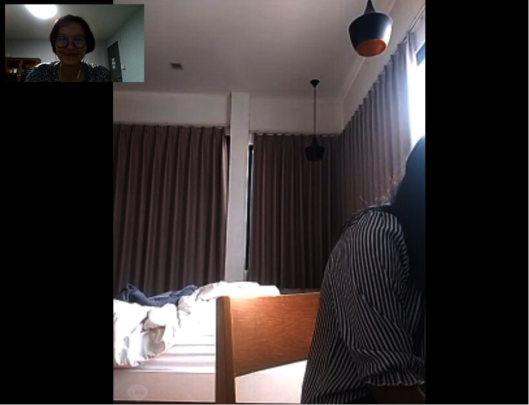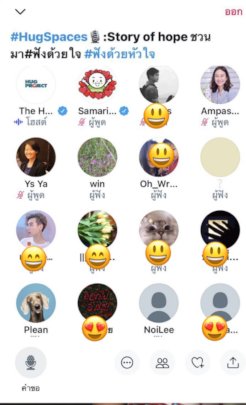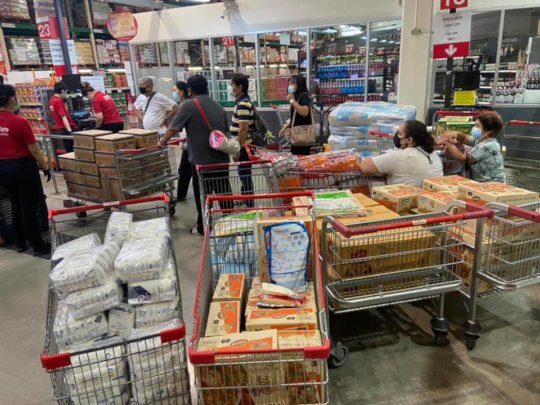 One of the ways that The Family Connection Foundation is helping families in Thailand has been to meet needs during Covid through direct aid. Thailand relies on tourism for about 20% of it's GDP and exports of good and services for about 60% of GDP. It goes without saying that a pandemic that shuts down tourism and factories has caused substantial economic hardship for families as some or all of household income is lost. Our direct aid food program, Bread For Life, has been able to partner with the local government to provide food and supplies to thousands of families in need. Another one of our programs will be partnering with the Mental Health Crisis Assessment & Treatment Team from their local Department of Health to conduct mental health evaluations and provided food and supplies to 75 families who lost loved ones to Covid-19. They made their first visit this week to a mother who lost both her husband and parents to Covid. We thank you for your partnership as you enable us to serve families in Thailand!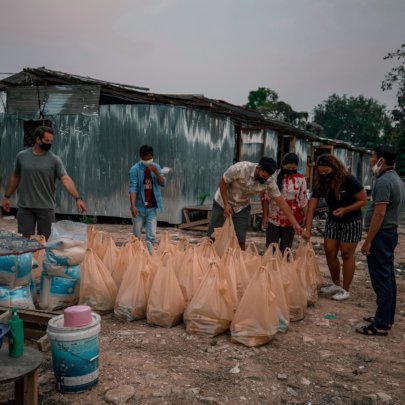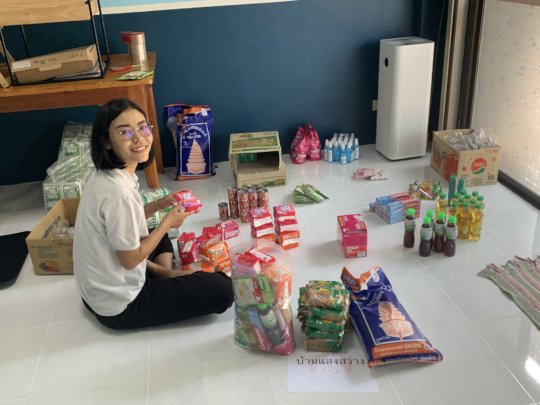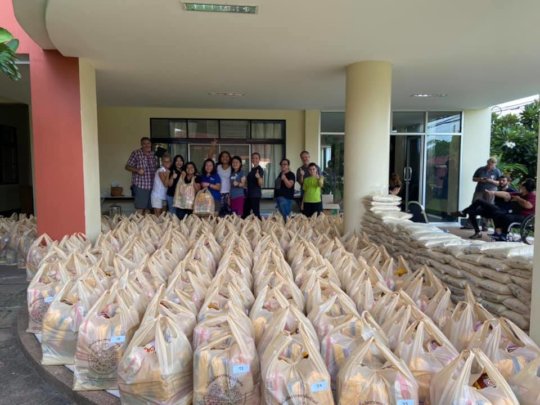 Since our last update, the Covid situation in Thailand has gotten much worse with over 20,000 cases per day. Even though there are many restrictions, our team has been able to continue distributing milk, diapers, food, and other items to families with young children and little to no household income at this time. We depend on our network of healthcare professionals coming into the main city to take some of these supplies to homes where we cannot go at the moment. For those that live in the city, we can still schedule supply pickups and continue to work in partnership with the government to ensure the supplies are getting to those most in need. We have heard of many families feeding their babies condensed milk mixed with water to try and save money so we are thankful that we've been able to get them a healthier source of nutrition for their babies.
Thank you for continuing to support our program to help these families in need during Covid. 100% of all donations to this program are going directly to purchasing supplies for these families. All administrative expenses supporting this initiative are being covered by a separate budget. Thank you so much for your generosity in recent months!
WARNING: Javascript is currently disabled or is not available in your browser. GlobalGiving makes extensive use of Javascript and will not function properly with Javascript disabled.
Please enable Javascript
and refresh this page.