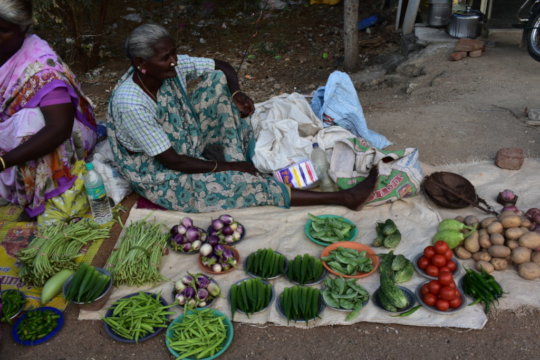 Although GlobalGiving's negotiations with the Indian government have not yet resolved away to disburse the funds donated to this and all other India-based projects, we have continued to do the one thing we can do without funding: utilize our virtual volunteers to research new ideas that will make women's organic farming more profitable and more environmentally friendly, and to search for grants that would enable us to continue without GlobalGiving fundings.
Our volunteer Grant Researcher has exhaustively reviewed dozens of potentially helpful websites, but so far located only one grant opportunity worth pursuing, for which we are in the process of developing an application. Meanwhile, other research has turned up a new product we are currently investigating: solar-powered food carts.
Currently, women farmers in southern India can barely support themselves and their families on what they grow. When they try to sell their meager harvest along the dry and dusty highway, the heat limits their hours and wilts their produce. The wet gunny bags sprinkled with water that they use to try to keep it fresh accelerates spoilage and leeches out vitamins. Post-harvest food waste takes a heavy toll on the women's subsistence income, and on the efficient use of resources.
Solar food carts will allow the women's agribusinesses to market their wares to a larger market for more hours of the day, and by decreasing heat and increasing humidity, will keep the produce fresh for up to five days, Benefits include a better income, more nutritional value, and less food waste.
We continue to hope that by the time we next write to you, we will be able to report some more concrete results.
Thanks for your patience, and your faith in us --
Janet Preethi for Voice Trust