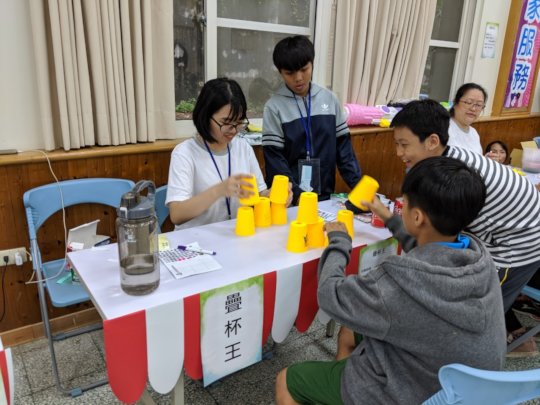 The Journey of Life
The Mustard Seed Mission has once again conducted its annual summer camp, which has been tailored for its foster children graduating from elementary school. This is a significant milestone for these children as graduation is not just the end of their academic journey in elementary school. More significantly, this is a new beginning as they step into adolescence. To better prepare them in coping high school, the southern branch of Mustard Seed Mission incorporated various experiential learning activities based on four cornerstones - wisdom, strength, soul and social interaction.
Passing Down Knowledge
Apart from the experiential learning activities, the summer camp, held over four days, infused two themes into its activities- "Prepared for Natural Disaster" as well as "Lifelong Experience". The children learnt about how to prevent natural disasters and to use the correct knowledge and positions to cope with the disasters. These life skills will help the children to protect themselves and they were able to share this knowledge with their families and friends.
Building Team Spirit
Many social workers and volunteers were involved in this summer camp, through planning and leading the various activities, the entire atmosphere of the summer camp felt like a city of happiness. Apart from learning and gaining knowledge, the children were also able to understand social interactions better. On the last day of the summer camp, Xiao Kai, who was one of the children at the camp, said, "I wasn't happy initially. However, I received a lot of encouragement from one of the volunteers, who spurred me on to have courage and speak up. Eventually, I was able to make friends with many children." Xiao Shan, another child at the summer camp, shared, "I have never given it much thought but I realised that teamwork is amazing."
Through various activities, these four days of summer camp has allowed the children to learn to protect themselves, to help other people and to love their community and their country.
This summer camp has been an excellent platform for students to develop higher self-confidence and provided guidance for them to constantly challenge themselves. They have also learnt the amazing impact of teamwork. The Mustard Seed Mission invites you to support these children!
---

*Challenge Camp - Help community underprivileged children in Taiwan are able to have the chance to see and learn more!

*Sprout Up Project - Help Vulnerable Children's Life Have Bright Future.

*Diversified Learning Project for Children- Help Children in Agape Children's Home and Mustard Seed Youth Home are able to explore more through learning.

*End Hunger - Build a Food Bank Distribution Center - Sharing food to community needy people and families!

*Fly High! Empower Disadvantaged children in Taiwan

*Indonesia Tsunami Post-Disaster Recover Project

---

The Mustard Seed Mission

Website: http://www.mustard.org.tw/locale/en
Facebook: https://www.facebook.com/mustard.tw/
Donation Information: https://www.mustard.org.tw/locale/en/tab/898
E-Newsletter: https://goo.gl/e8EUBo
MSM - the 1st registered Social Welfare Organization in Taiwan - https://youtu.be/qyTAv0L5Sz0