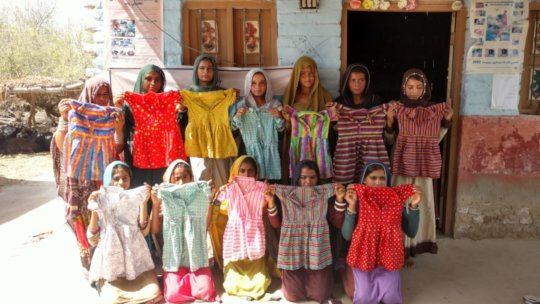 Ending Poverty by sewing skills promotion in 220 Young women in rural areas Sindh Pakistan
Ending Poverty program to help poor in rural areas is going on and about 220 families around 2,200 households poverty ending helped to save their women from unemployment and learn sewing skills and now earning via sewing villagers cloths and getting handsome to fulfill their need.
Rural poor families facing now a day's poverty deepen via shortage of irrigation water and shortage of cultivation of agricultural crops.
More than 220 families now happy to earn 5,000 to 6,000 PKR equal US $ 40 to 50 PKR per month and can easily now fulfill their needs.
However AHD plan for next quarter is also 90 more women and in this regard please support our this project during global giving match campaign that we can receive maximum donations for this project