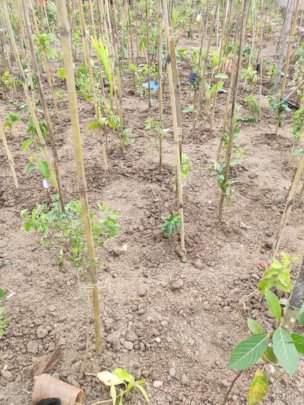 Thank you all for your support to Sphoorti all along.
I take this opportunity to give you an update about Sphoorti.
In the last couple of months, we have had some success stories to share. The biggest update is planting 1000 saplings in our campus to build an Urban Dense Forest.
1. Our child Vaishnavi has started working in Wipro (Hyderabad).
2. Shivani got admission in MSc Food and Nutrition Sciences in Pondicherry Central University.
3. 5 children get admission in Engineering, 1 in BPharm, 2 in BCom and 1 child in BCom (Business Analytics) and 2 in BSc (Comp Sci).
4. Our children who study in ZPHS Gowdavally now have public transport between school and our campus.
5. We officially inaugurated all the rooms in the Girls Block.
6. Construction of Staff Quarters is under way. It measures 8000 sq.ft. We will complete the building by March 2020.
7. We have hired a Physical Education Trainer. Our children are getting trained in Kabaddi, Throwball and Volleyball.
8. Our children watched Lion King in PVR Preston, Gachibowli and singer Sunitha Live Concert (Shilpa Kala Vedika)
9. We distributed 1000 pairs of shoes and 9000 notebooks in various schools in TS and AP.
Thanks again for helping Sphoorti shape lives of children in need. Your support has been making a great impact on their lives.
--
Best Regards,
Srivyal Vuyyuri,
Sphoorti Foundation
9959559022