Dear friends, thank you very much for being supportive of our girl children for the last several months.
We take this reporting opportunity to showcase the impact of your generosity on one of our children's lives.
This story is about a girl M who is in her STD X now (15 years) who has become one of the most affable children at Sphoorti while she was once in a deeply traumatic condition. She is incidentally the first child to enter Sphoorti.
Childhood can be very harsh if a child is born in abject poverty and parents always quarrel and as a result, the mother commits suicide and father just leaves for good. M is such example of a child with hardships right in the beginning of life.
Her story is of courage, determination and the will to do well In life in whatever situation one is placed in. She is an inspiration for privileged children who take a lot of things for granted in their lives.
Background of the child
M (15) hails from a neighborhood called Ashoknagar in Ranga Reddy distict. Her mother Yashodha committed suicide because of marital discord and passed away in 2005. Her father Ravi deserted the family since then.
Before M came to Sphoorti, she and her siblings were being taken care of her grandparents. Her grandmother sells flowers and grandfather is a mason.
M came to Sphoorti in 2006. She was born in June 2001. She has a younger brother S1 (13 years) who also stays at Sphoorti. Her elder sister S2 is mildly retarded and stays at home.
The Change
When M joined Sphoorti, her mental condition was in disarray over the demise of her mother. She had vivid images of her mother's suffering and death. For a long time, she was not able to come out of that shock. As she was from a slum neighborhood, her behavior and habits were subpar.
We took the help of staff members and a local counselor to deal with her stress, trauma and behavior. After she joined school, she began to show interest in studies as well as arts and sports. She is now a popular singer at Sphoorti and each of our visitors recognize her very well.
M wants to stay at Sphoorti until she finishes her graduation. She says that she feels very safe and happy to be with her friends and staff members. One day she wants to become a software engineer and support Sphoorti children.
The Conclusion -
M's story is one of grit and courage and love for life. Sphoorti feels privileged to have helped her find her purpose in life. The staff members have to be particularly commended for their commitment and hard work in dealing with children like M.
Over the last seven years, the collaboration of our donors, well-wishers and other stake-holders has helped us provide a safe and secure childhood with facilities on par with those of a middle class family.
Through your support, we can help more children like Madhuri to become able citizens of India.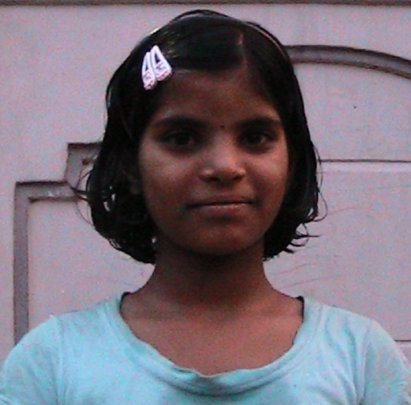 Links: