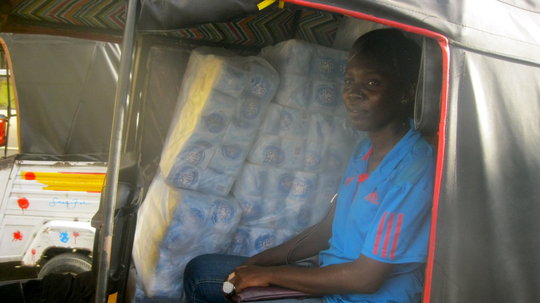 It has been a busy three months for our Advocacy Programme that you so generously supported last year, and we are so excited to share with you all the developments in the Programme!
Because of your generosity we have now expanded our work into a new institution and are now delivering Care Packs into 3 Prisons – HOORAY! We have now supported a total of 157 children and young people in the Remand Home, 179 children and young people in the Approved School and 123 young people under the age of 23 in the Jail in the City Centre! That's a total of 459 children and young people that have accessed our support all because of YOU!
We wanted to share with you one of our highlights of the past three months since we sent you our last update, the story of Adam! Adam is 16 years old. He had spent a year on the streets and was then imprisoned for three years. During his time at the Approved School, Adam attended school and finished his Primary School education. Adam attended all of our football sessions that Glad's House Coaches delivered and often shared with them how he wanted to go to Secondary School. Our Social Worker began discussions with the Approved School and we agreed that we would support Adam into school on his release. Because of your generosity, Adam has now left prison and has started his Secondary School education. His life chances have now significantly improved and we are all delighted for him. What a fantastic result!
There are so many more young people like Adam who have a bright future with Glad's House support, so please keep sharing our Appeal with your friends. The more people that know about our work, the more success stories we can report to you!
I am visiting our projects in Kenya next week and I am so excited that I will be able to share even more successes with you on my return!
Best Wishes
Vicky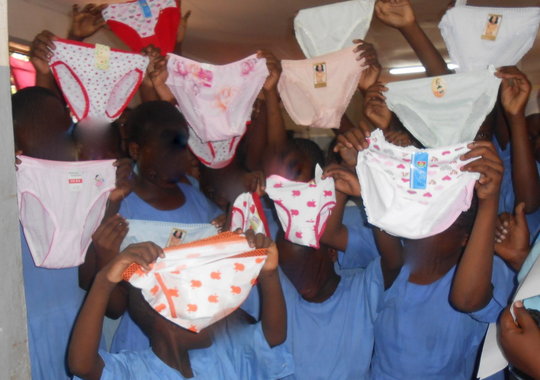 Links: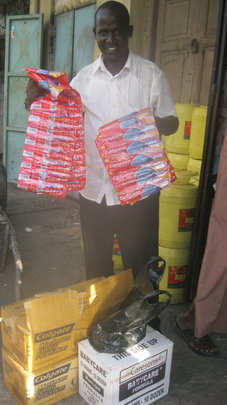 Hello,
We were all so overwhelmed by the generosity of our fantastic supporters during our first Global Giving Campaign before Christmas; we raised an INCREDIBLE £3,216! Wow!
Today we are so excited to share with you all where some of that money has gone!
Since November we have been able to return 28 children back home. Our Social Worker told us of one boys reaction when told he was going home, "He could not believe his ears when told that Glad's House would pay for him to return home. We were able to put a smile back in his heart and on his face. He was finally going to celebrate Christmas with his relatives and friends. He was going to be free again."
We have also delivered two lots of care packages. In November we delivered packs of sanitary towels and underwear to 23 girls. I was there during this distribution and I couldn't believe how the girls were so happy when we gave them underwear and sanitary towels, it was as if they had won the lottery not just had their basic needs met! It reinforced to me just how important these care packs are!
Last week we took 123 care packs to boys in the Approved School (their are no girls in this Institution). The boys received toothpaste, toothbrush, soap and toilet tissue - something they would not have access to without your generous donation! The children who received those care packs at last are now able to brush their teeth and wash their bodies with soap after months of not doing so. They are not able to thank you, but please accept our sincere thanks on their behalf!
This work has lit a fire in all of us at Glad's House and we are 100% committed to meeting these children's needs and to making lasting change within the Criminal Justice System. This work is ongoing so please carry on sharing our appeal with your friends and family! We are so excited to share our journey of change with you all!
Vicky and all the Glad's House Team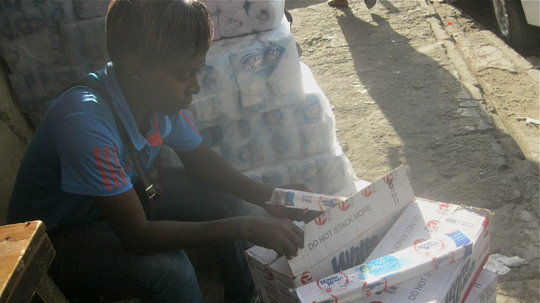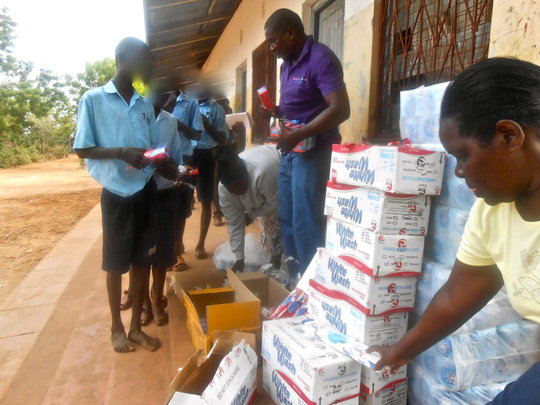 Links:
WARNING: Javascript is currently disabled or is not available in your browser. GlobalGiving makes extensive use of Javascript and will not function properly with Javascript disabled.
Please enable Javascript
and refresh this page.