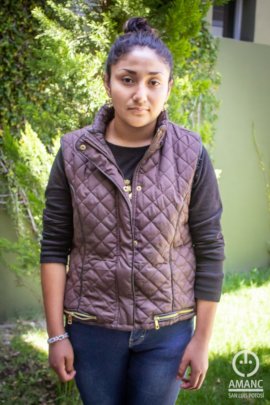 Juliana, from the municipality of Ciudad del Maíz in the middle area of the state, located 150 km from the capital of San Luis Potosi, México.
Juliana's family is made up of 8 brothers, of whom two have worked as day laborers in the United States for a couple of years, they emigrated due to the economic need they were in, the mother has a convenience store in her community and that is where much of the household support is obtained.
Juliana is currently 17 years old, in her spare time she works as a waitress in a restaurant located in the municipal center, in order to help her mother with the expenses of the house, she studied until high school since at the end, and her parents could not continue to cover their school expenses.
During 2011, Juliana began to suffer certain symptoms such as lack of appetite, weight loss, pain in limbs, among others, which alerted her parents that without hesitation they decided to go immediately to the doctor in their community. After conducting various studies, the decision was taken to transfer her by ambulance to the central hospital in the capital of San Luis Potosí.
Upon arriving in the capital, she was diagnosed with acute lymphoblastic leukemia, causing distress and sadness to her entire family. Juliana's father invaded for desolation decided to leave Juliana and his family since he thought he had no choice. Her mother determined to move forward did not lose faith and stood firm in battle.
At the beginning, everything was very complicated since they had nowhere to get whereby, Juliana's mother spent two months sleeping on the floor of the hospital next to her bed. During her hospital stay, an AMANC SLP social worker approached to offer their service, but they did not accept it until she was discharged, since she could not return home because of the side effects of the treatment, this institution helped Juliana with accommodation, physical therapy, medication, food, psychological help, transportation aid among others.
Currently Juliana has been discharged thanks to the fulfillment of her treatment, now she is considered as another survivor of childhood cancer. Juliana seeks to continue her studies to become a professional who can help those who need it most as AMANC SLP helped her and her family during her illness.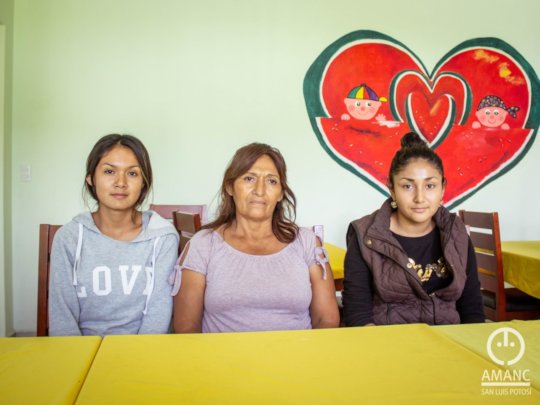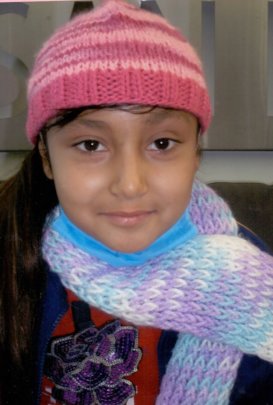 Links: