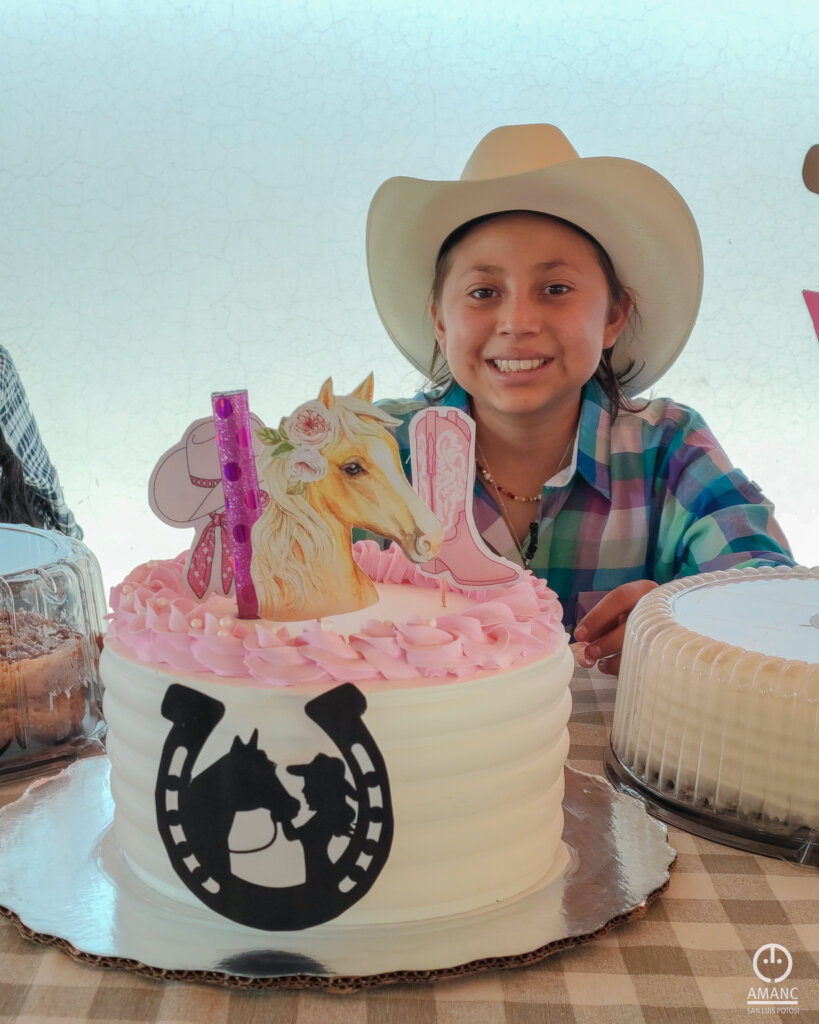 For us at AMANC, it has always been of great importance that our patients receive everything they need for a successful treatment. Throughout these almost 20 years of service, we have found that mood often plays an important role in the effectiveness of it. For this reason, we carry out various activities to try to lift the spirits of our patients. Some of the activities we do include celebrating traditional holidays, organizing movie afternoons, working with volunteers, creating social gatherings among families in common areas, etc. But we believe that one of the best activities is to celebrate their birthday with a big party.
On Wednesday, September 13th, we celebrated Lupita's 13th birthday. She comes from a municipality called Matehuala located 200 km from the capital of San Luis Potosí. Coming from a family with very limited resources, she had never had the opportunity to celebrate her birthday until now. We reached out to all our social media followers to communicate that we needed their help to gather everything necessary and organize Lupita's party. Fortunately, we received a great positive response. In less than 2 days, we gathered decorations, cakes, refreshing drinks, and many gifts. With the help of some volunteers, we organized and prepared everything to bring this great celebration to life.
Lupita was very happy and thanked all the people who came together to give her this party. The next day, she woke up very happy and ready to continue with her treatment.
In this way, we achieved the goal of giving her an unforgettable birthday party and at the same time, boosting her spirits so she can continue her treatment as she has been doing.
We thank all the individuals, institutions, and organizations that always help us give many experiences to all our patients, demonstrating that when we join forces, we can be stronger than cancer.