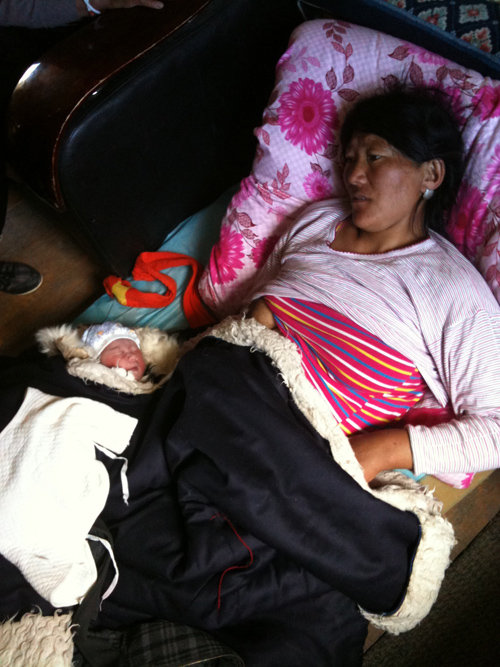 As the highland barley shoots start to greet the sun, when the snow melts off the hillsides, fields abound in fragrant wildflowers, the rivers are in spate, days are long, and the nomads and their yaks, goats and horses move to their highland pastures. Suddenly it's June in East Tibet.
It's our active season and our projects move into high gear. With the snow gone, we too have mobility and access to most of the region we serve.
In this region, most women give birth by themselves. And when there is a problem, they or their babies die by themselves. Low access to services is common. And the services they get are of poor quality. We did something about that. We zero-ed out maternal mortality in our catchment and now in partnership with the Yushu Public Health Service, we are expanding that to 4 other hospitals.
With world-record high maternal and infant mortality and low access to quality health care, there is no greater threat to Tibetan culture than those that those impact the mothers and babies of Tibet. That's why there are so many orphanages in Tibetan areas. Despite the romanticism about Tibetans, the women endure under a "tsampa ceiling," with great responsibility for their families and even greater risk to their own lives.
We are not a big foundation and we operate on a kind of David and Goliath strategy. With your help, our focused efforts have outsized, assymetric, results. In our own area our Community Health Workers have stanched maternal mortality. If you want to save a culture, save a mother.
And now we are expanding that work to 4 other regions.
Construction of a Modern Birthing Center.
We are taking it to the next level. With the cooperation of the Yushu Public Health Bureau, and generosity of the Danish Chamber of Commerce, China, we begin the season building two modern birthing centers – one at Surmang and the other are a partner clinic in Xiewu, just an hour north of Yushu/Jiegu.
This is not just bricks and mortar, for on the back of this added capacity we are teaching doctors how to save the lives of mothers and babies through safe delivery and fast intervention through our network of Community Health Workers. When you support our CHWs, you support safe delivery and when you support safe delivery, you support the baseline of hope for Tibetan culture: the survival of their mothers.
Volunteer Doctors
We bring 4 world-class volunteer doctors to train our own doctors and those in the four townships we work with: Maozhang, Xialaxu, Xiewu and Longbao. Julie Carpenter is one such doctor.
Julie Carpenter is an iconic doctor from Boulder, Colorado. Just ask anyone from Boulder. A senior Board member Julie served on two prior volunteer rotations: 2001 and 2003, for three months at a time. She is the one who asked the question that changed our entire project: "how come," she asked, "there are no women and children in this clinic?" Now we have 40 Community Health Workers who answer that question. We've put two of them in the photos below. This year Julie is coming back for over a month.
We are also hosting Suzanne Smith.
Suzanne is a seasoned development professional who has worked her whole adult life in places like Zimbabwe and Kenya, rolling out health promotion projects and analyzing their results. She is one of the most senior development professionals in our foundation's history.
We have three other doctors volunteering their time: Drs. Ray Yip, Director of Gates Foundation, China; Laura Kimbro, and Trudy Singzon both senior OB-Gyn providers and trainers.
In addition we have the help of Ojen Tsering, who is adding his awesome project management experience and tri-lingual capacity (Chinese; English Tibetan; he also is fluent in 3 Tibetan dialects). This is his 5th season of working for us.
Training Schedule
Training in the use of the new birthing centers at the Surmang Clinic and Xiewu Hospital.
Training in the connection between village doctors and township hospitals.
Training in the well-baby care.
Training in patient examination best practices.
Please join in our effort.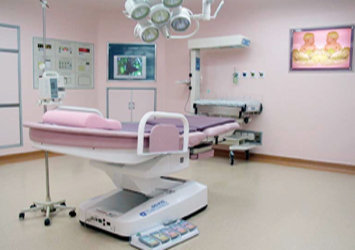 Links:
Attachments: