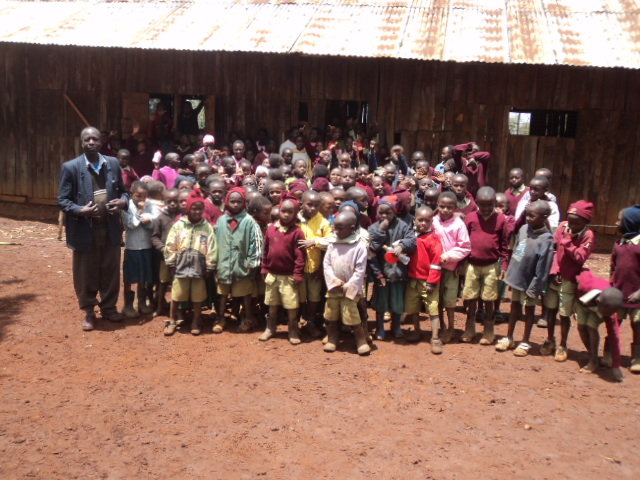 Dear Globalgiving Partners,

Trust this update finds you well! We recently received an email from the Globalgiving team informing us that £115.41 had been disbursed to our account and on behalf of Matuiku Primary School we sincerely thank each and every one of for every donation made towards this initiative.

Although we still have a long way to go, your donations will contribute alot in helping us complete the last phase of this project. The children of Matuiku Primary school are currently on holiday but I am sure that as soon as they learn about the news they will be ecstatic!

As an organization, we understand the need for every child to have access to clean water; proper sanitation facilities and to enjoy a well balanced diet. In all the schools that we have introduced the farmpond technology for drip irrigation of vegetables, we have seen them go ahead and introduce a feeding programme for their children.

As of now, Matuiku children are forced to carry lunch to school every day..if any and parents sometimes are not able to afford this especially during the dry period when there is nothing even in their farms to feed their children. For this reason, we at Kenya rainwater Association are also trying to mobilize funds on our end in order to finish this project. We hope that by the end of the year Matuiku Primary School children will not only be water and sanitation secure but also food secure!

We encourage you all to keep in touch with our work through our website at www.gharainwater.org and our facebook and twitter pages at GHARP.water and GHARP_rainwater respectively! Also help us spread the word by inviting your friends and family to like or follow us on social media…together we can promote rainwater harvesting and management for sustainable development
Check out the link to our latest edition of our newsletter dubbed "Mvua" meaning Rain!

We look forward to interacting with you all on our social media networks!
Links: