By Reetu Mehra | Sr. Manager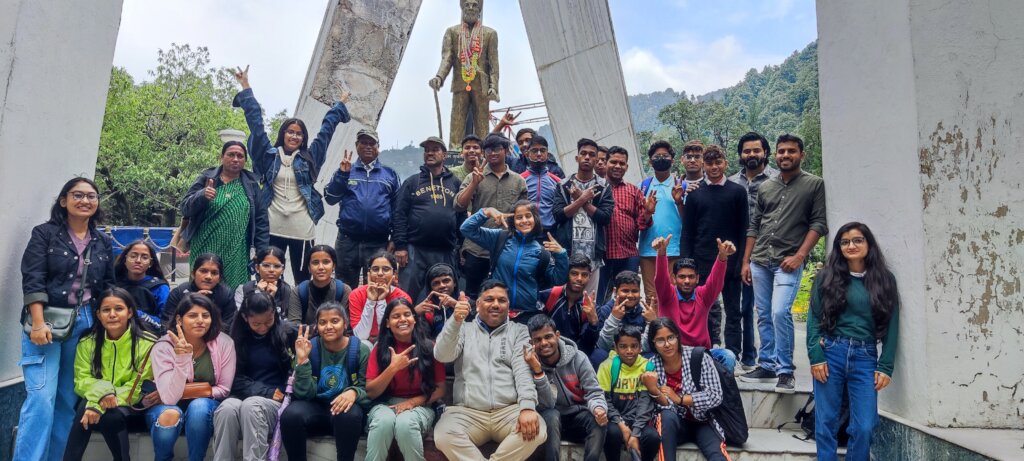 Hello all,
Love and Greetings from Sunshine Homes!
My name is Kriti and I'm 17 years old. Being a part of one of the Sunshine Homes run by Udayan Care in Greater Noida, I'm glad to connect with you and share the engagements that I and all the other children of Sunshine Homes had over the last few months. We participated in various fun activities and educational sessions, and we also went on excursions to tranquil mountains! But before going into the details of the same, I would like to share the story of my close friend Jane* with you, who is also 17 years old and lives with me at Sunshine Home, Greater Noida. Her story is an epitome of inspiration for us and is an alibi of the impact our society can make. I want to share her story to raise awareness among the masses about children without family care and I really wish more and more people support children like us.
Since childhood, Jane's parents struggled to provide for their family due to financial constraints. This often led to discord between her parents, which would manifest itself in an unfriendly environment for her. Her family's struggle to earn forced them to send her far away from home to work as a domestic worker. As she was exploited by her employers and had a very bad experience working there, she left her job soon enough and ran away. Fortunately, Jane was helped by ChildLine officials. Through them, she was brought to Sunshine Home, Greater Noida in October 2016. A 'home', in every sense - it proved to be a blessing in disguise for her.
During the initial few months at the Home, Jane was a little apprehensive about what the future held for her. A little shy to express her emotions with the staff at the home, she wasn't sure of how others will react to her feelings. However, the staff at the Home, especially the mentors came across as parent figures for her, just like they are for other children at the home. They assisted her in slowly but steadily developing her life skills. With acceptance and affection, the Home staff stood by her side while she flourished.
Jane faced various challenges in keeping up with her academics. In order to ensure her holistic development, the Home Staff organized her psychological assessment. Through the results of the same, the staff of Sunshine home got to know about her requirements better as they took the right steps for her growth. Soon, she was enrolled in a Special Education School, where she bloomed with learnings and skills acquired.
While I worked on her educational skills, Jane also got the opportunity to explore sports, something that she has always cherished. Recognizing her knack for sports, the Home staff and the mentor parents encouraged her to pursue her interest in sports and soon, she started practicing volleyball. She loved the sport and practiced volleyball with resilience and diligence for more than a year. Volleyball became her passion as she honed her skills in the sport. She found her purpose in it as she proved to be a prodigy.
This year, her untiring zeal for Volleyball shone brightly as she got shortlisted for Special Olympics Bharat Volleyball team (National Level). She will also be attending preparatory camps for World Summer Game 2023. We are so excited about it!
Despite all the trials that came her way, the support and love of the Home staff enabled her to wade her way through challenges. She found her own path with this sunshine, building her identity from scratch.
Millions of children worldwide are devoid of parental love, care, and support, with their futures at stake. We, the children at the Sunshine Home, want to reach out to people by taking them through Jane's journey of growth so far at Sunshine Home. We want it to echo among people who can extend their helping hand to disadvantaged children. We hope that one day, every child will be cared for, and supported through thick and thin. We hope that one day, every child's eye will shine with vivid dreams, and have the capacity to turn them into reality. We hope that one day, no child will be left behind.
Well, that's all about us. Now, let me take you through some of the fun and learning engagements that took place at Sunshine Homes –
World Environment Day
World Environment Day was celebrated across all Sunshine Homes with children making posters on environmental awareness and participating in a plantation drive. A session on environmental issues, such as global warming, and marine pollution, among others, was conducted by the staff for the children. With the hope of a better tomorrow, all pledged to preserve the environment. With this, all children made posters and wonderfully acknowledged the importance of the environment. The children also participated in cleanliness drives that were organized in nearby parks and painted old, used glass bottles, making them reusable as colorful, creative show pieces.
Trip to Auro Camp, Nainital (9th June to 15th June'22)
A weeklong trip to Auro Camp, Nainital was organized for the children in association with Sri Aurobindo Ashram. A total 31 children and 9 staff members went for the camp that was held at Van Niwas, situated at a height of 7400 ft on the top of a hill in a serene retreat, nestling among the Himalayan peaks of Uttarakhand, away from the hustle and bustle of the city.
The week-long summer camp to Nainital was truly a relaxing adventure of the summer. Being the first group trip post-Covid-19, with participants from all Sunshine Homes for Girls situated in Delhi NCR, children and staff enjoyed this adventure with zeal and enthusiasm. To ensure the safety of children and staff, it was made certain that all the participants going on the trip are fully vaccinated and adherence to COVID protocol was ensured.
At the Ashram, the mornings would start with refreshing exercises and musical games which would give an energetic boost to the children for the fun activities lined up for the rest of the day. After having breakfast, the children would go for awestriking treks, explore caves, and experience enthralling scrambling and rock climbing. On 14th June, 2022, nearing the end of this wholesome trip, the last night at the camp was relaxing. A bonfire party was organized wherein, everyone had a special dinner while recollecting the sweet memories made during the last few days. The children enjoyed the final moments at the camp with fun, music, and dance.
The trip was packed with adventurous activities and experiences which came across as an opportunity to build a sense of teamwork and strong friendships among the participants. With an adventurous streak of learning, the trip proved to be a vivid one.
Trip to Dalhousie and Amritsar (17th June to 22th June'22)
A trip to Dalhousie and Amritsar was organized for the children of five Sunshine Homes. All the members of the trip thoroughly enjoyed the trip which included visits to beautiful spots and places of historical significance. The child also had the opportunity to enjoy some scrumptious dishes of the native cuisine. To make it engaging for the children, the trip was full of fun games, group activities, and bonfires.
Children enjoyed the scenic beauty of the mighty mountains and the low-lying clouds in Himachal Pradesh. The benevolent nature of the locals made the trip much more memorable for the children. One of the places where the children visited was Khajjiar also known as "Mini Switzerland of India". In Khajjiar, children enjoyed the open blue skies and the scenic beauty of the location with games, and group activities. Seeing the cleanliness and lush green valleys, the children understood the importance of keeping one's surroundings clean and being responsible for the environment.
After leaving Himachal Pradesh, the trip continued to Amritsar. The children experienced the spiritual aura of the Golden Temple and the energetic beating retreat of Wagah Border, which instilled a spirit of patriotism in children. Children returned to their Sunshine Homes safely with beautiful memories and interesting stories to share with their friends.
International Yoga Day
The children of Sunshine Homes celebrated International yoga day with structured yoga poses and came to know about several asanas such as Bhujangasana, navasana, etc. They learnt about the history of yoga, being an important asset of our culture. Children came to know about the prominence of meditation and pranayamas by performing anulom-vilom. They chanted the Om mantra and felt the energy within, it spread positive vibes in each and every one.
Independence Day celebration
Rejoicing in the spirit of patriotism, freedom, and creativity, children and staff across Sunshine Homes celebrated Independence Day on the 15th of August. The children celebrated Azadi ka Amrit Mahotsav with various activities such as dance, poem recitation, and poster making.
Teacher's Day celebration
The children celebrated Teacher's Day by paying tribute to their teachers on 5th September. Staff at all the Homes conducted an activity with children where they made a card thanking that one special teacher who inspires them to be better and achieve more. Few elder children prepared a skit through which they reflected on education as a treasure, which only a teacher can provide. Some children wrote poems for their teachers where they express gratitude and respect for them.
This was a peek into the fun and learning engagements during the past few months. The last few months were really fun for all of us as they were packed with fun-filled activities. Ensuring our holistic growth, Sunshine Home Family ensures that every child is able to take small but steady steps of development in every aspect. These steps to betterment build a positive perspective in life. Which for all of us as growing children is the ultimate achievement.
This is all that I had to share on behalf of the children and team at Sunshine Homes. With this, I thank GlobalGiving and the associated donors for their sustained support which has helped us to continue to flourish in our Sunshine Home family.
Hoping to connect again.
Thank you!
Kriti