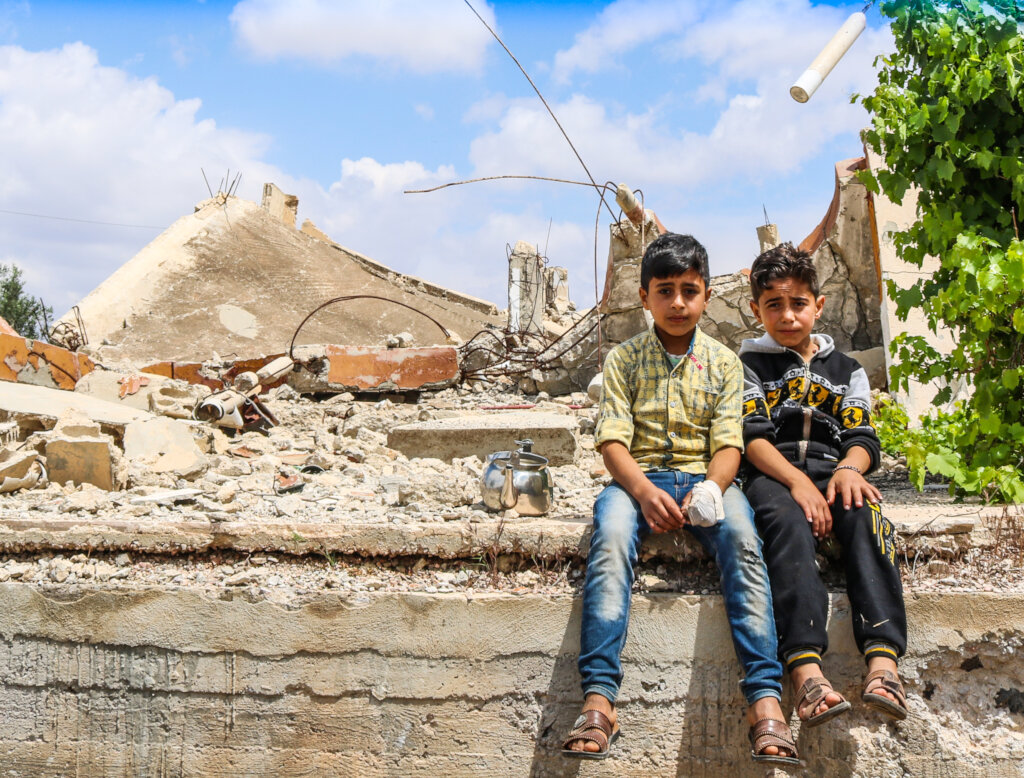 Thank you—we cannot express enough gratitude for your generous and swift support of the Turkey and Syria Earthquake Relief Fund. Your donation is already aiding the emergency work of GlobalGiving nonprofit partners. GlobalGiving is making emergency grants today to 10 vetted partners advancing life-saving work on the front lines of earthquake response.
The situation remains dire. More than 22,000 people have been killed and tens of thousands have been left homeless following the earthquakes. Tragically, the death toll is sure to rise as search and rescue efforts pass critical time thresholds related to survival. Freezing temperatures are complicating relief efforts and threatening survivors.
In Turkey (officially known as Türkiye), communities in 10 provinces have been significantly affected. In hard-hit cities, like Gaziantep, refugee families are finding themselves displaced once again. In Syria, the earthquakes are adding to the devastating effects of more than 12 years of civil war and other challenges, including an ongoing cholera outbreak.
Amid this extensive tragedy, vetted GlobalGiving nonprofit partners are bringing hope. Here is a snapshot of some of the work your donation is already supporting:
Support to Life - Hayata Destek Dernegi is a Turkish organization with more than 15 years of humanitarian response experience. It has more than 100 specialized staff members providing emergency aid in Hatay, Adana, Diyarbakir, and

Sanliurfa

—some of the most severely affected areas in Turkey. This aid includes food, safe drinking water, winterized family-size tents, blankets, hygiene kits, and mattresses.
SEMA Insani ve Tibbi Yardim Dernegi, a registered organization in Turkey led by expatriate Syrian doctors and medical staff, is providing critical medical care to communities in northern Syria. After more than 12 years of civil war in Syria, the earthquakes are yet another terrible shock for communities in need there. With hospitals and other health facilities damaged, many are left without access to medical care in the face of freezing temperatures. SEMA is building on its long-term track record of working in northern Syria to provide critical relief items, including warm clothes.
The need remains enormous for impacted communities across southern Turkey and northern Syria. We will share more updates with you via email as our partners continue to advance community-led disaster relief and recovery. You can find a full list of GlobalGiving nonprofit partners that have received grants from the Turkey and Syria Earthquake Relief Fund at the end of this report.
Our partners will remain hard at work during this tragic time—and so will we. Thank you again for your support. It will continue to make a difference for the people of Turkey and Syria in the critical days, weeks, and months to come. We look forward to updating you again soon on the ongoing impact of your gift.
With immense gratitude,
Chase + the GlobalGiving Team
Nonprofit Partners Receiving Emergency Grants
Association for Solidarity with Asylum Seekers and Migrants (ASAM)
International Blue Crescent Relief and Development Foundation (IBC)
SEMA Insani ve Tibbi Yardim Dernegi
Support to Life - Hayata Destek Dernegi