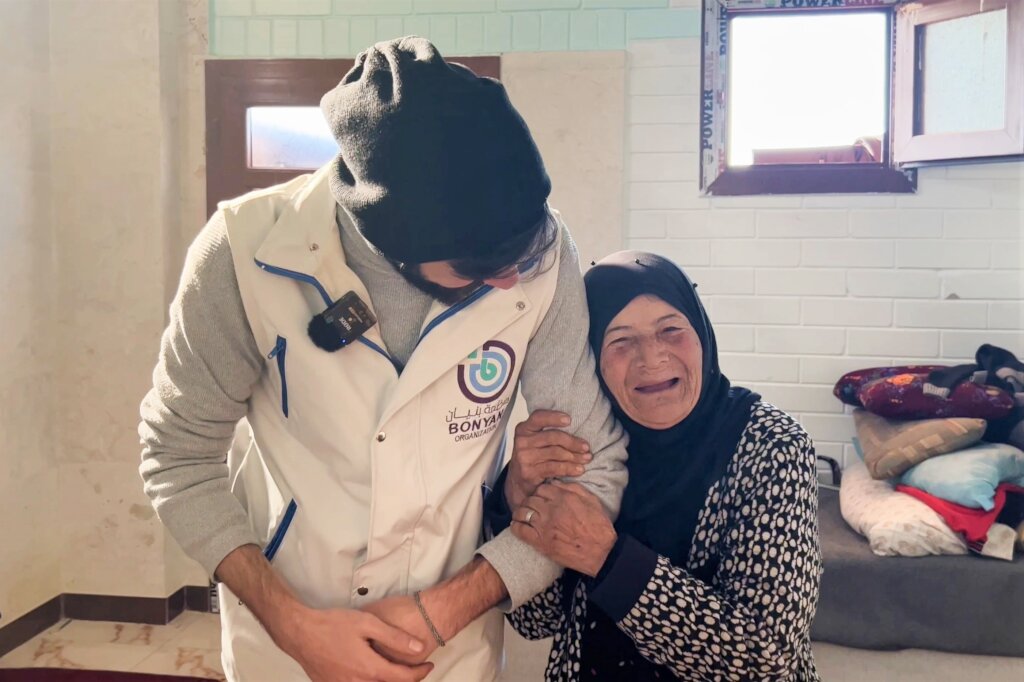 We can't thank you enough for your generosity. Through your donation to GlobalGiving's Turkey and Syria Earthquake Relief Fund, you joined more than 25,000 other people from around the world to raise nearly $7 million in support of community-led relief and long-term recovery after the deadly and destructive earthquakes that struck southern Turkey and northwestern Syria.
Six months ago, the world was gripped by the tragic scenes coming from the communities and areas most affected by the earthquakes. More than 55,000 people were killed, tens of thousands of people were injured, and hundreds of thousands of homes and other buildings were damaged or destroyed.
Not only were the earthquakes a tragic mass casualty event, but they also caused record-setting displacement, uprooting and disrupting the lives of millions of people all at once. Too many of those people remain without reliable shelter. Across the affected area, people are living in temporary conditions, including in tent cities. The earthquakes also added to the suffering felt by the millions of Syrian refugees and internally displaced people in the region.
To date, GlobalGiving has made flexible grants in support of more than 30 vetted nonprofit organizations in our community that are based in and working across the most affected communities in Turkey and Syria. You can find the full list of organizations at the end of this report.
Your donation has meant so much to so many people:
It has meant that the Mavi Kalem Association is continuing to deliver life-saving supplies to children and infants across southern Turkey who remain displaced from their homes.
It has meant that the Network of Empowered Aid Response (NEAR) has been able to co-create a participatory, grassroots process led by local organizations across northwestern Syria to decide how resources should be allocated in some of the most destroyed communities.
It has meant that the Guardians of Equality Movement has been able to get flexible support to Syrian LGBTQ+ individuals, activists, and refugees displaced and injured by the earthquakes and at risk of discrimination in getting aid.
While attention has moved on to different crises and events around the world, these earthquakes are not a distant memory for those whose lives and families have been changed forever. We must not forget them. Your generosity is at the core of GlobalGiving's commitment to managing this relief and recovery fund in support of vetted organizations on the front lines of response at least until 2025. Because of you, we are able to serve as a trusted resource that stands by our community of vetted local partners for the long term.
From everyone at GlobalGiving, thank you for your incredible generosity and support. It is truly making a difference—now and in the years to come. We will update you again in the months ahead about the ongoing impact of your gift as we make more grants from the fund in support of long-term earthquake recovery.
With immense gratitude,
Chase + the GlobalGiving Team
Nonprofit Partners Receiving Grants
Adeso (in support of NEAR)
Alawite Islamic Charity Association
Association for Solidarity with Asylum Seekers and Migrants
Basmeh & Zeitooneh - Lebanese Association
Bridge to Türkiye Fund
Bünyan Gençlik ve Kalknma Dernegi
Çagdas Yasam Destekleme Dernegi (Association in Support of Contemporary Living)
Center For Civil Society And Democracy In Syria
Crete For Life
Direct Relief
Dünya Doktorlar Dernegi
Educational Volunteers Foundation of Turkey (TEGV)
GiveDirectly
Guardians of Equality Movement
Ihtiyaç Haritas
International Blue Crescent Relief and Development Foundation
International Medical Corps
Jafra Foundation for Relief and Youth Development
Kadn Emegini Degerlendirme Vakf
LÖSEV | Foundation for Children with Leukemia
MADRE
Mavi Kalem Association
NuDay
SEMA INSANI VE TIBBI YARDIM DERNEGI
Street Child
Support to Life (STL) | Hayata Destek Dernegi
Syrian American Medical Society Foundation
The HALO Trust
Urgent Action Fund for Women's Human Rights
War Child Holland