Project Report

| Sep 11, 2023
MALE TRAINING HELD AT MEKENENE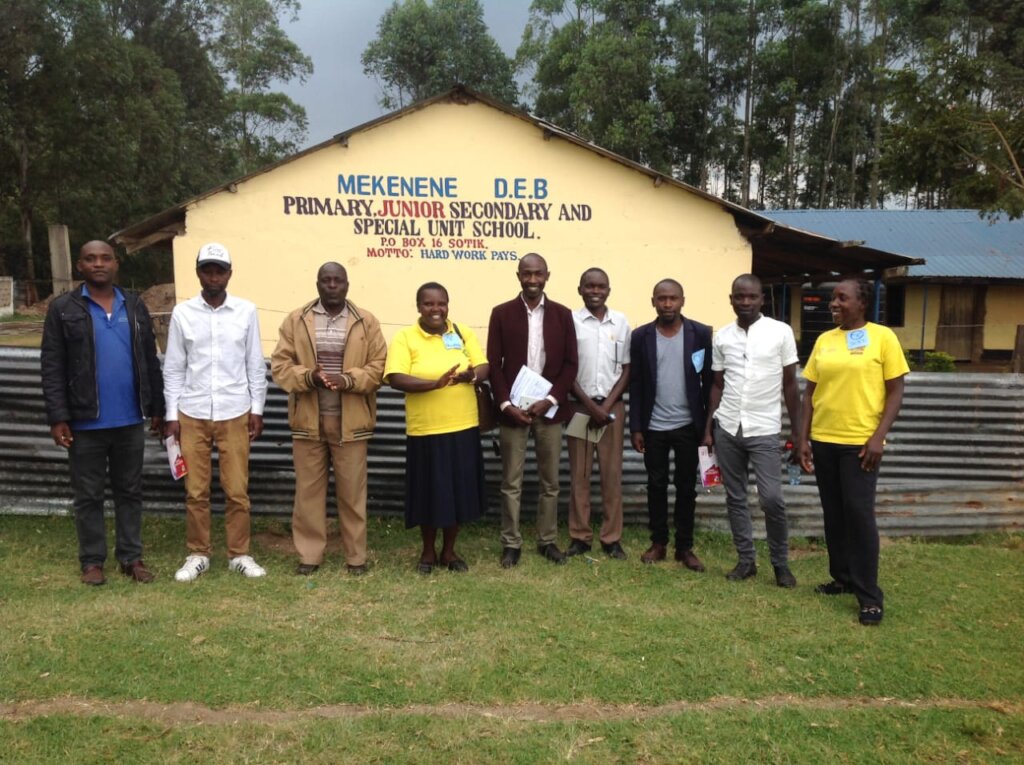 Dear Esteemed Friends and Partners,
We want to express our deepest gratitude for your unwavering support in our mission to transform societies and combat harmful practices like Female Genital Mutilation (FGM). Your contributions have made a significant impact on our work, and we are thrilled to share the outcomes of our recent male training session held in Mekenene, Nyamira County, on July 16th, 2023.
At HFAW, our primary goal is to drive societal change, and we recognize that men play a crucial role in this transformation, both as advocates for change and as individuals who may inadvertently contribute to harmful practices like FGM. To address these issues, we selected 25 men to undergo training and become ambassadors for the anti-FGM cause. Notably, we also included law enforcement officials in this training due to the intersection between gender-based violence (GBV) and FGM.

The agenda for the training was comprehensive, covering vital topics such as:
Men's Involvement in Ending FGM.
Living with Survivors of FGM: The Association of FGM with GBV.
Utilizing SCC (Social Change Communication) Methodology.
Creating and Implementing Action Plans.
During the training, participants were actively engaged in dialogues and asked insightful questions, reflecting their commitment to the cause. James aptly pointed out that FGM should be seen as a national disaster that many men are unaware of, a sentiment that resonated with the group. Shockingly, four out of five men admitted to unknowingly mistreating their wives, highlighting the need for education and awareness.
Osoro expressed his newfound passion for community issues and his determination to become an ambassador. He vowed to address the challenges faced by both families and communities, recognizing that ignorance often hinders the resolution of such issues.
Gwaro, on the other hand, acknowledged the unique aspect of the training where women fearlessly addressed a forum of men, openly discussing private matters. He expressed his regret regarding his wife's situation and called for similar training sessions targeting women.
HFAW Staff detailed answers to the questions. She explained that if criteria is cut it can't be replaced that is why everyone must resist the cut. She also encouraged the girls to seek health care if they have a keloid or any other health issue in their private parts. The cultural roots of FGM were discussed including the patriarchal institution which strives to control women. By the end of the day everyone rose against the FGM practice and promised to educate the community.
The men who participated in this transformative training expressed profound gratitude for the knowledge they gained and expressed a strong desire for additional training sessions, inclusive of both women and men.
With heartfelt gratitude, we seek your continued support in our efforts to reach even more individuals on the ground. Together, we can create lasting change and eradicate harmful practices while promoting gender equality and community well-being.
Please share this information with your friends and family as to why FGM must stop and encourage them to make a contribution.Again thank you for your donation.
Warm regards,
Doris Kananu