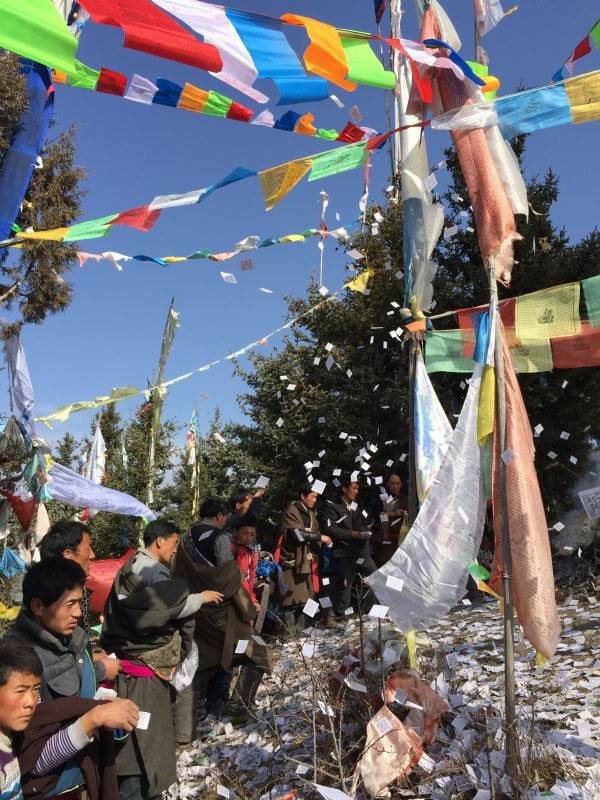 Losar Tashi Delek, Happy New Year of the Fire Monkey to all of you!
February is a special month in our scholarship season, as it is the time to make the final decisions on the many applications we receive every year. After months of receiving and processing submissions, back and forth communication with applicants, research, and rounds of reviews, it comes down to a yes or no answer. It sounds simple, but it isn't. It is such an important and crucial answer that has the power to change a person's life forever. We feel both pressure and excitement when undertaking this activity, and rest assured that the decision is so well thought through that I am very confident and proud of the list that I have in front of me for approval. So today instead of bringing you a snapshot of the life of one of our fellows, I'd like to give you a glimpse of the scholarships that you are helping to support.
We have opened up the application pool to allow for a greater variety of new majors for which individuals can apply, while still valuing some of the more traditional fields like Tibetan medicine and Tibetan literature. The results have been very exciting, with applications for study in the film academy—perhaps thanks to the success of our first fellow in this field, Pema Tseden, who recently screened his latest film at the grand Venice Film Festival—to science and engineering, from public health care to dermatology, from computer science to journalism, from environmental studies to hydro-technology. Not to mention the theory of teaching math!
The majority of our candidates are male (67%) hailing from different areas on the Tibetan Plateau. But we are placing a special focus on that 33% who are female, and we're striving to see that percentage doubled in the next few years. It is always with strong regret that we are unable to support more students due to budget limitations. This is why your support is so very important. And what better way to welcome the new year than to support the opening of new doors and new opportunities?
We love hearing from you, so if you are in the city, please do come by and say hi, join one of our events, or simply enjoy a quiet afternoon in our library. Or send us an email with any questions or ideas you might have that can help us get in our efforts to secure more support. If you already a supporter, be proud of what you have given to us, and I hope you will consider giving again. We certainly feel pride in having so many supporters such as yourself!
Links: