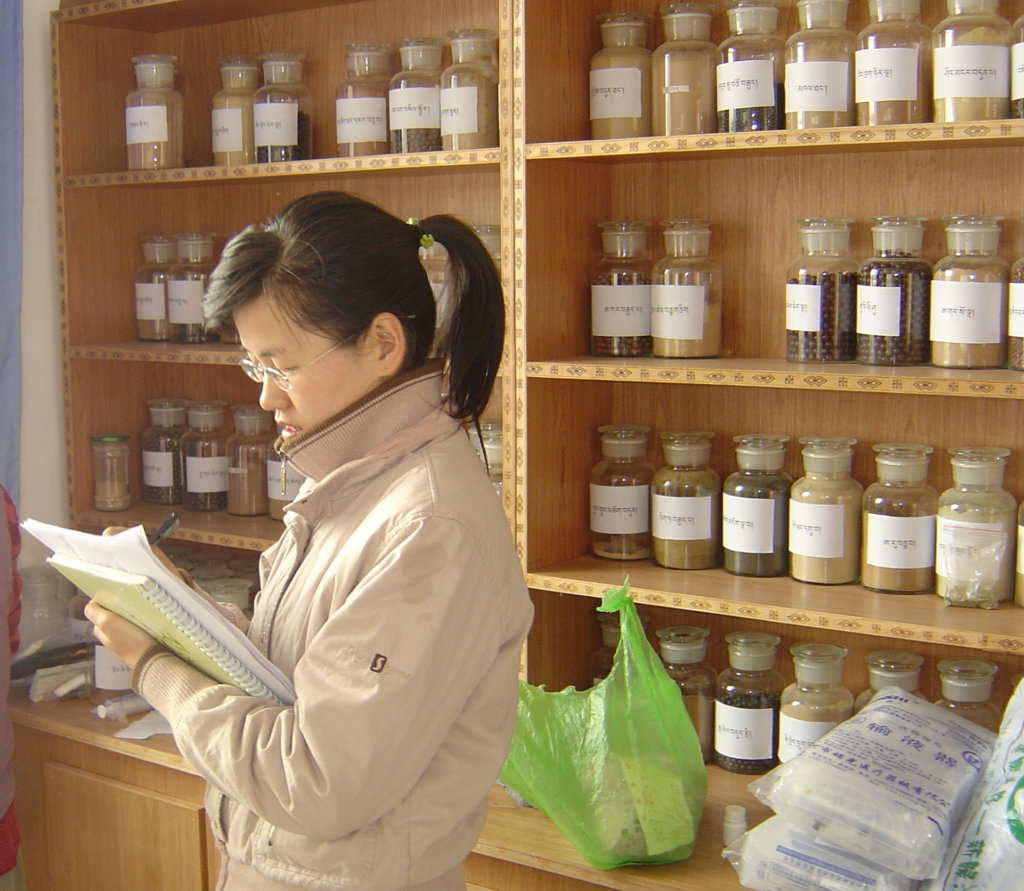 "Earlier I didn't think about the issues between females and males in science. I see now that there's so much that can stop a woman from getting a career compared to a man. With men you're expected to do well and get the support, but for females, you have to sacrifice something in a different way from men, and I didn't realize that earlier. I think it's very important for other women to see that I have had success." —May-Britt Moser: Nobel Prize–winning neurologist
The lack of women in science: it's not just a problem in the United States. On the Tibetan Plateau, the challenges for women going into scientific fields are in many ways even more formidable than in the West.
And this is a problem Lhamo Tsering knows well. A professor of chemistry at Qinghai Normal University, she is the only Tibetan woman who holds a PhD in her field. From a childhood in a nomadic family, herding cows, sheep, and horses in Haibei Prefecture, she went on to earn a master's in chemistry and chemical engineering from Northwest Normal University and, with Trace's support, a PhD in natural medicinal chemistry from the China Academy of Sciences.
When she graduated, she received numerous professional offers, but—like so many Trace fellows—she decided to return to Qinghai to train other young Tibetans in science, to return knowledge to where she could make an outsize impact: in her home community.
"Science is a very important subject," she told us. "But we have very few Tibetan science teachers. And though Tibetan medicines is a very rich and comprehensive tradition, it is difficult to develop under current conditions—without contemporary, knowledge, tools, and technology. Through Trace Foundation's support, I was able to earn my PhD and provide the best education possible to our students."
Lhamo Tsering may not have a Nobel Prize under her belt, but we know the impact she's making and all the sacrifices she made along the way are just as important.
Each year, we support more than 500 individuals in every field—from business to teaching to chemistry—by covering the costs of tuition and living expenses. With your tremendous contributions, we've raised $28,049 for our project since December 2012 ($24,549 through GlobalGiving and another $3,500 through other donations). As of the current scholarship season, we offer a Professional Training Scholarship for Rural Science Teachers, a Graduate Scholarship for Women in Science, and three new graduate-degree international scholarships in environmental conservation. With your continued support, we know we can transform science education on the Tibetan Plateau from the ground up.
Links: