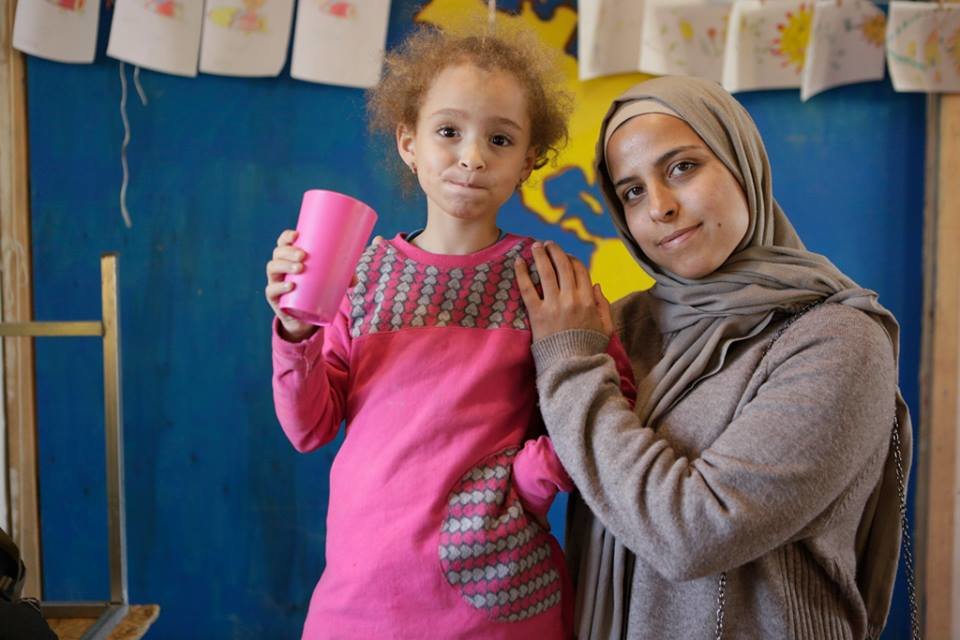 Since 2011, nearly 6 million individuals have left their homes in Syria to seek shelter in surrounding countries. Thanks to the generous support of nearly 10,000 GlobalGivers, we have been able to raise $1,857,797 to help families gain access to vital resources in the face of what many call the greatest humanitarian crisis of our lifetime.
Lebanon hosts more than a million of these displaced individuals. Approximately 70 percent of refugees in Lebanon live below the poverty line and typically share undersized, overcrowded spaces with other refugee families. Below is an update on the work our partners are doing specifically to engage Syrian refugees in Lebanon.
Half of the refugees residing in Lebanon are under the age of 18. As a result of poverty and discrimination, most of the children lack access to any type of schooling. With your support, the Insan Association is providing children ages four to 16 with access to education at Insan School as well as psycho-social support. Project Leader Lala S. Arabian says their work at the Insan School also "aims to help the children acquire the necessary skills to surmount the obstacles to their integration in the Lebanese school system and, consequently, into Lebanese society." Likewise, the school provides necessary social support to Syrian refugee children and their families.
Of all the challenges refugees face, women and girls have some particularly difficult obstacles to overcome. According to our nonprofit partner Developmental Action without Borders/Naba'a, the lack of access to proper clothing, underwear, and feminine hygiene products not only leads to infections, but also to discrimination. Since women lack rights to housing, they are wholly dependent on their family for security, even in situations of domestic and gender-based violence. As an immediate response to these issues, Naba'a's project, Dignity for displaced women and girls in Lebanon, is providing much-needed clothing and sanitary items.
For a long-term solution, Naba'a recognizes the important role education plays in an individual's ongoing safety and independence. Currently, Naba'a is addressing this need through creating a girl's advocacy committee that is working with the Lebanese municipalities to establish free and compulsory primary education. Naba'a has also been able to host 220 educational and awareness workshops for adolescent girls on topics such as decision making, the importance of education, and awareness of particular risks like domestic and sexual abuse. Lastly, Naba'a was able to target 986 Syrian refugee women with health services and drop-in clinics, as well as sensitizing nearly 10,000 individuals across Lebanon on sexual and gender-based violence.
The Syrian Refugee Relief Fund has also been instrumental in providing support to our partners assisting Syrian refugees in Greece. IsraAID is working in Sindo, a suburb of Thessaloniki that hosts a large Syrian refugee camp. IsraAID recently celebrated the one year anniversary of the opening of the Sindo Community Center which was created to provide holistic care and educational services for refugees. The SCC not only provides basic care items such as hygiene kits and heating packages, but also provides professional development courses that include English and Greek classes, skill-building sessions, and IT training. IsraAID reports that more than 70 refugees take advantage of the center's workshops each day.
Thank you for generously supporting community-led relief efforts that assist individuals affected by the Syrian refugee crisis. In the upcoming months, we'll continue reporting on how your donations are helping to provide relief for vulnerable Syrian refugees.
With Gratitude,
Claire Hilton + the GlobalGiving Team